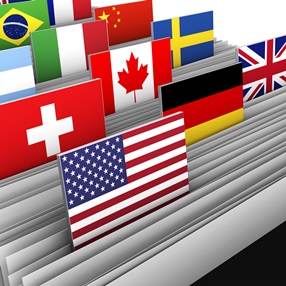 A freight shippers directory is undoubtedly a very useful tool designed for enterprises, customs brokers, and shippers specializing in moving freight beyond the borders of the United States. It contains thousands of international freight shippers and companies, both big and small, offering a variety of shipping services to choose from. However, what if you need to find experienced shippers of fine art? Do you really want to look through all those thousands of companies in the freight shippers directory in order to find the right one to meet your requirements? Most likely, you don't! This is where the following information will come in handy!
Best art shipping companies in NYC
While the freight shippers directory is very useful for many, if you are looking for the best company to ship a painting, a sculpture, or any other piece of art, it is not an option for you. In our previous blog posts, we already wrote about how to choose the right international freight shippers, but now let's focus on only those proficient in shipping art and antiques.
Fine Art Shippers is proud to be one of the best and most reliable art moving companies in NYC. For today, we provide all possible art handling, art packing, art moving, art shipping, art storage, and art installation services, which allows us to operate both nationally and internationally, serving the art community and private clients. Moreover, we are aimed at providing our services at reasonable prices, so you do not need to worry about your budget. However, when talking about the freight shippers directory, Fine Art Shippers is certainly not the only one art moving company you can trust. The following list includes several other art shippers in NYC you should also know about:
Crozier
Cadogan Tate
Going Art
Gander and White
Big John's Moving
Morgan Manhattan
Red Hook Crating
These were some of the best art moving companies you should keep in mind when choosing specialists for shipping your art and antiques. Fine Art Shippers, as well as any of the above shippers, is always the right choice to come for help, even without looking into the freight shippers directory. Whatever your needs and requirements, we will ensure that all your possessions are delivered to wherever they need to be safe and sound!