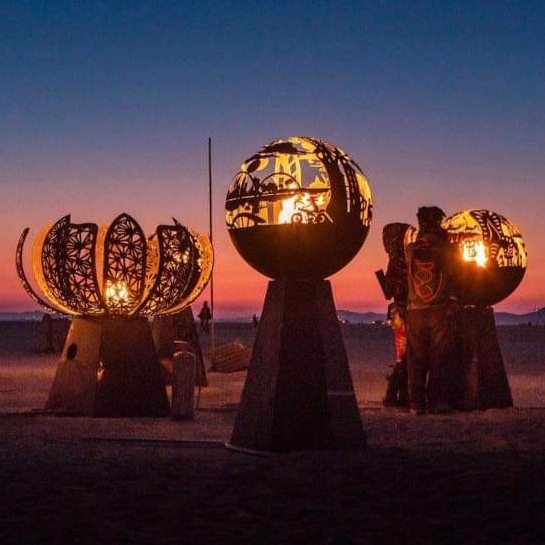 Art is diverse, different, and sometimes complicated. It is not only about painting or sculpture. Art is about everything, from designer lighting to fine jewelry. Art can also be found in many unexpected places and things. For example, did you know that an outdoor fire pit can be a work of art? It can. Moreover, it can be a masterpiece that will blow your mind. Let us introduce Firecup, a Moscow-based company producing absolutely amazing outdoor fire pits in a range of designs!
Designer Outdoor Fire Pits from Firecup
Firecup is perhaps the only company in the world able to turn an outdoor fire pit into a piece of art. Based in Moscow, Firecup offers an array of designer products that are both incredibly beautiful and functional. So what are these magical creations that have made the company known far beyond the borders of Russia?
Outdoor fire pits from Firecup are designed for a captivating, touching atmosphere in the garden, patio, backyard, or elsewhere. Each of them is made of stainless steel and distinguished by unique and artistic cut-outs that can be customized with your choice of images and shapes. The most popular fire pits produced by Firecup are so-called spheres that are so magical that it is sometimes hard to believe that they are intended for burning wood. These stainless steel works of art have a fantastic look while still being designed to contain fire, minimize smoke, and improve airflow.
Firecup has been in the business since 2014, but the company has already proven to be the leader in the field. Its extraordinary spheres frequently appear at various international fairs and shows, including Moscow Flower Show, Barbecue Expo, and, most importantly, the renowned Burning Man festival that is now in full swing in the Black Rock Desert of Nevada. Sitting or standing around such an amazing 'campfire' is an incomparable pleasure that you should definitely experience for yourself.