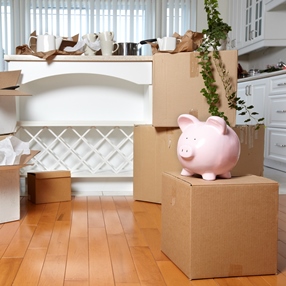 High-quality, professional art shipping and packing services are never free. However, it does not mean that you should spend a fortune on the safe and secure transportation of your precious collection of art, antiques, or any other valuables. Shipping fine art can be affordable if you choose the right art moving company for this job. For example, at Fine Art Shippers, we can offer a variety of economical solutions to your art shipping and packing needs. Moreover, we can professionally assist in the transportation of your treasures no matter whether you need to deliver them locally or internationally.
Our experience comes from working with many reputable auction houses, galleries, dealers, artists, and art collectors on various projects across the United States and beyond. Besides, our expertise is not limited to only shipping and packing different works of art. Our team of trained art handlers is also proficient in setting up exhibitions, arranging art, hanging large paintings, and mounting sculptures, which allows us to provide comprehensive art installation services of any kind. So whether you need to ship a painting overseas, require assistance with organizing an art exhibition, or you are simply moving to your new home, Fine Art Shippers is the right place to come for help!
What is no less important, since Fine Art Shippers is a small, family-operated company, all our shipping and packing services are reasonably priced, without any hidden charges or fees. In other words, we can offer the most economical yet efficient solution no matter your art moving needs and budget!
One more important thing about Fine Art Shippers is that we provide all our packing and crating services in-house. Moreover, we can do it both on-site and in our own warehouses in New York and New Jersey, depending on the client's requirements. In any case, each wooden crate we produce is always custom built to meet the specific shipping needs of the transported item. This allows us to provide art and antiques with the utmost protection in transit.
In this way, whatever your art shipping and packing needs, Fine Art Shippers is always the right choice! We will ensure that your treasured possessions are all delivered to the destination safely and on time, and we will do it while staying within your budget! Contact our team now to know what economical solutions to your art shipping problem we can offer!