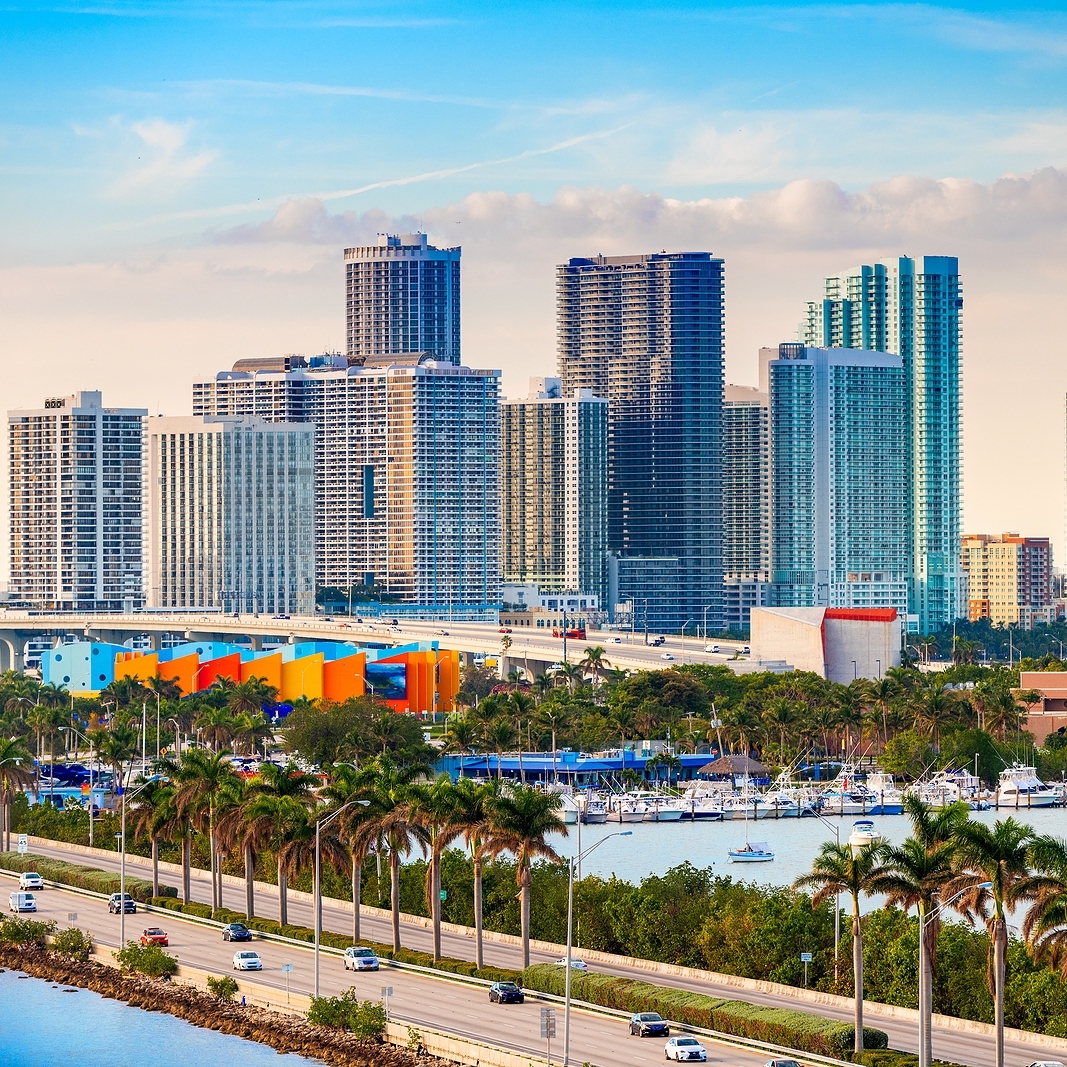 Florida is one of the most symbolic states for our art shipping company. Fine Art Shippers runs a regular art shuttle New York – Florida, designed to help everyone safely ship their artworks across the East Coast of the US. Besides, our team visits Miami and Palm Beach so often that we are qualified to offer you local fine art services and move your pieces to the neighboring cities and towns.
If you are an art owner and you worry about the condition and integrity of your belongings, you can make your life easier with our trained art handlers. Take a look at the advantages that you can get from our art shuttles New York – Florida.
Decisive Advantages of Art Shuttle New York – Florida
We value safety most
Art insurance, climate-controlled trucks, and high-quality packing materials make our services as safe as houses. The Fine Art Shippers' experience doubled with the skills of the professional team mean that our company is the right choice in any weather. We specialize in the package & delivery of any type of artwork, from small prints to large-scale canvases.
Our art shuttles are regular
Art shuttle New York – Florida runs every three or four weeks, so you can always rely on our company when it comes to deadlines. Even if there are not many clients who need to ship their art to/from Florida, we will provide our services even to one person anyway.
We have a wide network of clients in Florida
Over the years of assiduous work in the art logistics business, Fine Art Shippers has built a strong network of regular clients. For example, we cooperate with different galleries and auction houses in the Sunshine State, so it won't be a problem for us to pick up your items. As a matter of fact, we are on the list of recommended shippers of the Miami-based Basel Auction House and will be glad to help you deliver antiques and pieces of fine art from there.
It is easy to reach out to us
To join our art shuttle, you can use our custom free shipping quote online and tell us everything about your freight via the form on our website. Such convenience will allow you to save a lot of your time on shipping artworks from one place to another.
Plan to Ship Art to Florida?
As long as you need quality art transportation services at fair prices, Fine Art Shipper's art shuttle New York – Florida is right up your alley. Are you still here? Our inbox is always open for you!