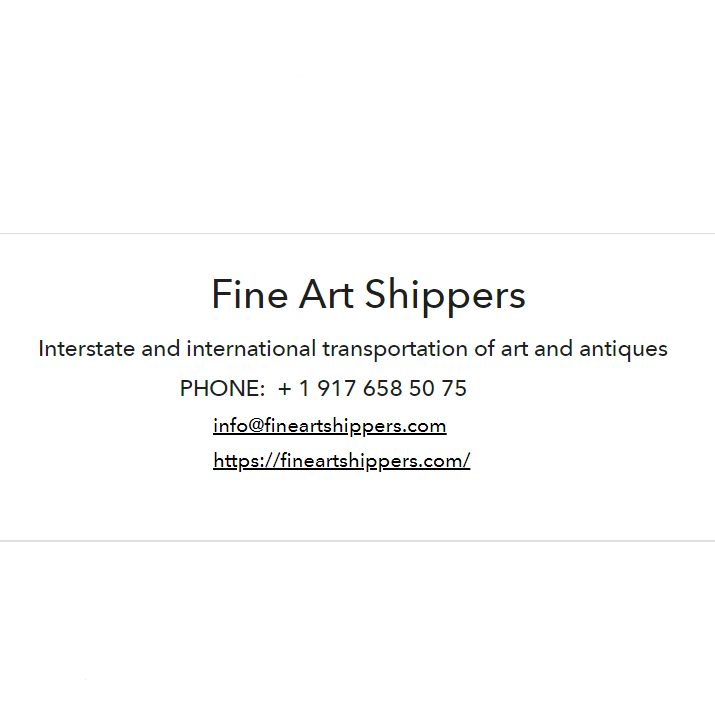 Fine Art Shippers has been added to Miami-based Basel Auction House shippers list. Florida is one of the major destinations of our consolidated art shuttles, so now we can offer our art logistics services to a wider public in the area.
Fine Art Shippers provides expert artwork transport service from New York to Florida. Our regular shuttles run every three or four weeks, with stops in any town and city along the scheduled route. We will safely deliver your art from the Sunshine State to any other location within the country. For example, we have regular cross-country trips that go to/from, Cleveland, Chicago, Detroit, Denver, Atlanta, Los Angeles, San Diego, Scottsdale, Houston, Washington, DC, and many other cities in the US and can offer cost-effective art transportation options for any situation.
We Are on Basel Auction House Shippers List
Basel Auction House is a multidisciplinary team of auctioneers with an international presence. Based in Miami, Florida, the company provides comprehensive auction services, including confidential estimate and consultations on authentication and restoration. The auction house runs regular auctions at SW 89th Ave of the Magic City. Every live event accumulates about 350 lots. These include fine and decorative arts, antiques, furniture, porcelains, bronzes, and many more. Fine Art Shippers is proud to be on the shippers list of such a reputable auction house.
Fine Art Shippers has serviced a wide range of companies in the US and abroad for more than 25 years. Among our clients are local galleries and emerging artists, international art fairs and major museums, established artists, and prominent collectors. We are also on Doyle's list of shippers, and work with other auction houses, including Auctions at Showplace, Leonard Auction, Wright, John Moran Auctioneers, Neue Auctions, and others, as well as deliver art and antiques purchased at Sotheby's and Christie's.
We believe that our mutual cooperation will bring benefits and results for both companies. If you are looking for authentic artworks, antiques, designer furniture, or rare collectibles, take a look at Basel Auction House offerings. Its next auction will be on April 28, 2022. For stress-free transportation of your acquisitions from Miami, you might want to pay attention to our East Coast art shuttle that goes from New York to Florida and back again. If you are interested, we recommend using a free shipping quote online, which is the fastest and most effective way to contact our company.