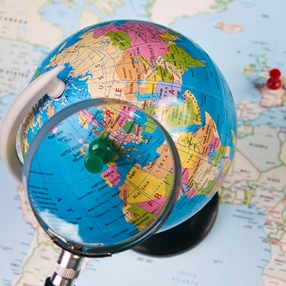 When it comes to shipping a painting, a sculpture, or any other artwork that is as fragile and valuable as it is beautiful, you want it to arrive at the destination intact. This is where professional art crate and shipping companies come into play! After all, only experienced art shippers can handle unique and rare items that can be easily damaged during the transportation process.
In our previous blog posts, we wrote about many reputable art crate and shipping companies in NYC and London, many of which operate not only within the country but also internationally. Fine Art Shippers is one of these companies, and we are very proud to serve the art community and individuals wishing to transport their treasures in the safest way possible. Our team has been providing fine art shipping services for more than two decades, which allows us to work with some of the best galleries, auction houses, and museums from around the globe.
The United States of America
As one of professional art crate and shipping companies, we operate both nationally and internationally. Headquartered in Midtown Manhattan, NYC, with warehouses in convenient proximity to the largest airports and seaports, Fine Art Shippers is just the right choice to ship antique and art pieces across the United States and beyond. Moreover, when it comes to the New York metropolitan area, we can pick up, pack, crate, and deliver your art even within a single day.
The United Kingdom
While there are many reliable art crate and shipping companies in the UK, you will be happy to know that Fine Art Shippers also has a representative office in London, located in the Heathrow Airport area. This means that we provide the same high-quality local and international shipping services in London as we provide in New York.
China and other Asian countries
Fine Art Shippers works with Eric Art Services, one of the best Hong Kong-based art crate and shipping companies operating worldwide. This strategic alliance allowed us to expand our fine art shipping services to China and all other Asian countries, making them even more convenient and beneficial for our clients.
It is needless to say that Fine Art Shippers can safely transport art and antiques to many other countries too, making our company a one-stop hot spot for any need. Whatever work of art you are shipping, do not hesitate to call our team or simply request a free quote right from this website!