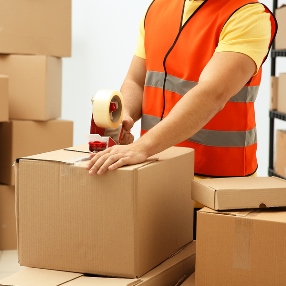 Protecting your precious art collection during the move is usually not as simple as expected first. However, the transportation process can be much more manageable if you hire a trustworthy fine art shipping company.
At Fine Art Shippers, we have been providing fine art packing and shipping services in NYC and worldwide since 1995 and know all the nuances and subtleties of the art moving process. Moreover, our team of experienced art movers is properly trained to handle artwork of any shape, weight, size, and value, making Fine Art Shippers a preferred company for many art business professional and private collectors. Aimed at providing customized shipping solutions and maximizing the efficiency of the entire process, we are always the best choice when it comes to safe and secure transportation of art and antiques.
Among many shipping options offered by Fine Art Shippers, we are especially proud to deliver the highest level of fine art packing and crating services. Moreover, our team uses only eco-friendly and recyclable materials when conducting art shipping both nationally and internationally, which is one more weighty argument to choose us as your art movers in New York. However, while our professional services are a must-have for moving expensive paintings, vintage furniture, and antique sculptures, you can certainly move less valuable and fragile items on your own. In such a case, the following essentials for secure art packing will come in handy:
Even though bubble wrap is one of the most commonly used packing materials, keep in mind that, in many cases, it can also be a reason for damage. If you want to protect your artwork in transit, wrap it first with acid-free paper and only then with bubble wrap.
Cardboard is a very versatile packing material. In addition to cardboard boxes, it can be used for separating items, as well as for preventing them from sliding and slipping during the transportation process.
Use cushioning material (quick tip: green packing peanuts are recyclable) for additional protection of your artwork inside the box. However, please note that it is better to avoid this material when packing a painting.
Finally, it is impossible not to mention that the best way to protect artwork during the move is to build a wood crate for it. Moreover, even if you cannot do it yourself, you can always order fine art packing and crating services from a professional moving company like Fine Art Shippers.