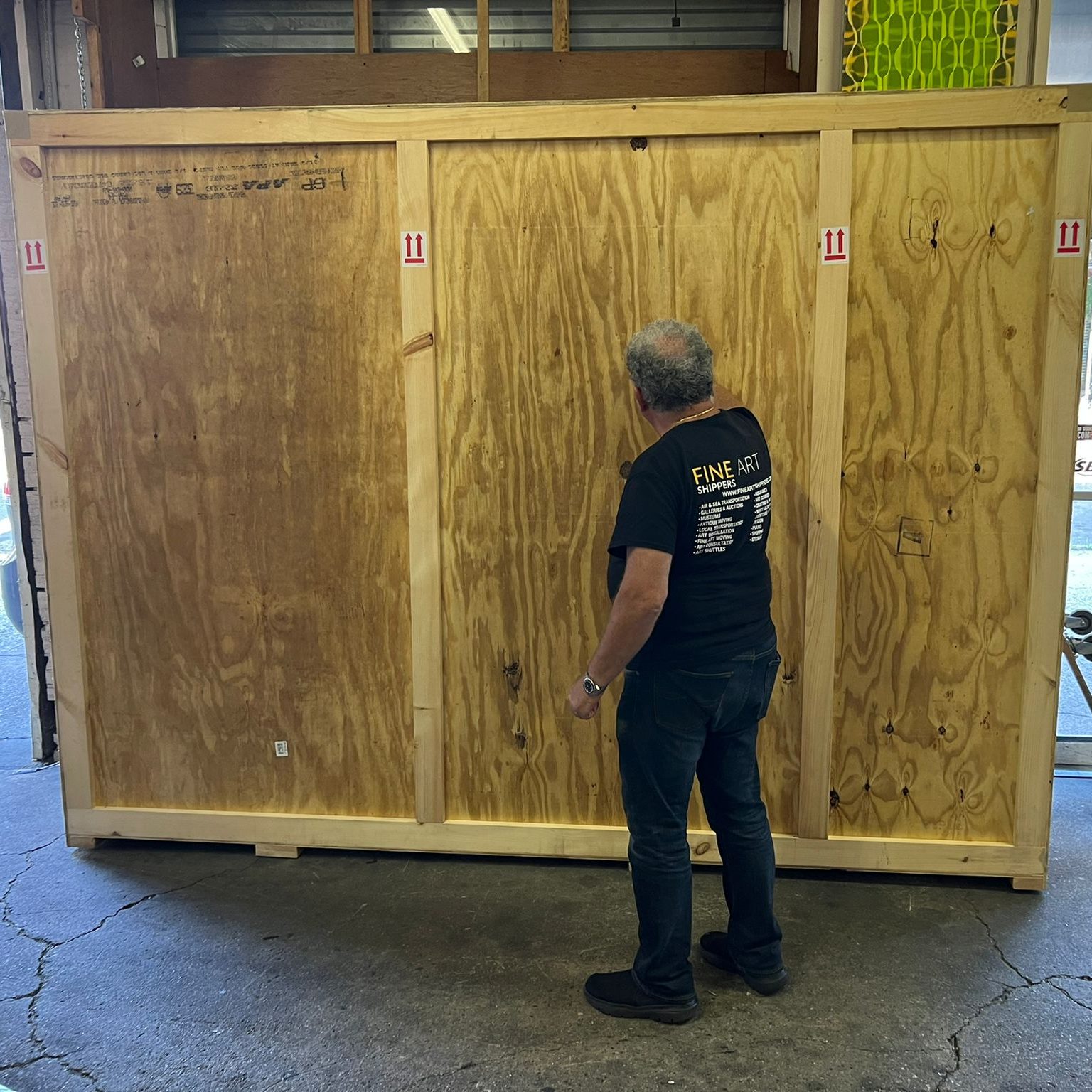 There are quite a lot of things going on backstage when we are talking about the preparation of artworks for shipping. Crating services fit this description best. The need to use custom-built containers for your pieces might not always be evident, but when you go for it, you get a product with high protective qualities that are enough to ensure the safety of the objects of any configuration. However, what most people don't suspect is what types of crates are used by art moving companies. Here is the 2022 guide to help you understand the difference.
The 2022 Guide to Main Types of Crates
Standard wooden crate
It is an ordinary enclosed wooden box with a sturdy construction designed for repeated uses. Stronger plywood materials make it a perfect choice for larger and heavier objects. They keep their qualities even after several uses, which makes them very comfortable for our cross-country shuttles.
Museum crate
It is an upgraded version of a standard one. The only difference is that they are even more secure due to the improved construction with a better closure system that can withstand even harsh storage conditions. That's why they are used for the international shipping of museum-quality objects.
One-way/economy crate
This is one of the cheapest types of crates because of the lightened structure, which means that you can quickly and easily use them whenever you need. That's why they are recommended for those who require same-day delivery and have no time for a standard one. These facts don't make it less strong than others, though.
Open-style crate
The name speaks for itself: these containers are not fully enclosed and are best suited as a support system for previously soft-packed works. Fine art handlers utilize them to move pieces of furniture and sculptures in properly equipped trucks.
Travel frames
Travel frames belong to the budget types of crates because fewer materials are used during construction. They are safe enough to transport items locally and nationally. We might use them to ship objects with odd shapes, where the usual properties of enclosed containers are not relevant.
How are crates chosen?
Different types of crates exist for a good reason. Based on several characteristics, such as distance, type of artwork, fragility, artwork configuration, etc., craters build containers to meet the requested requirements. If you need one right now or in the near future, you can always contact Fine Art Shippers. Our crates are the best!