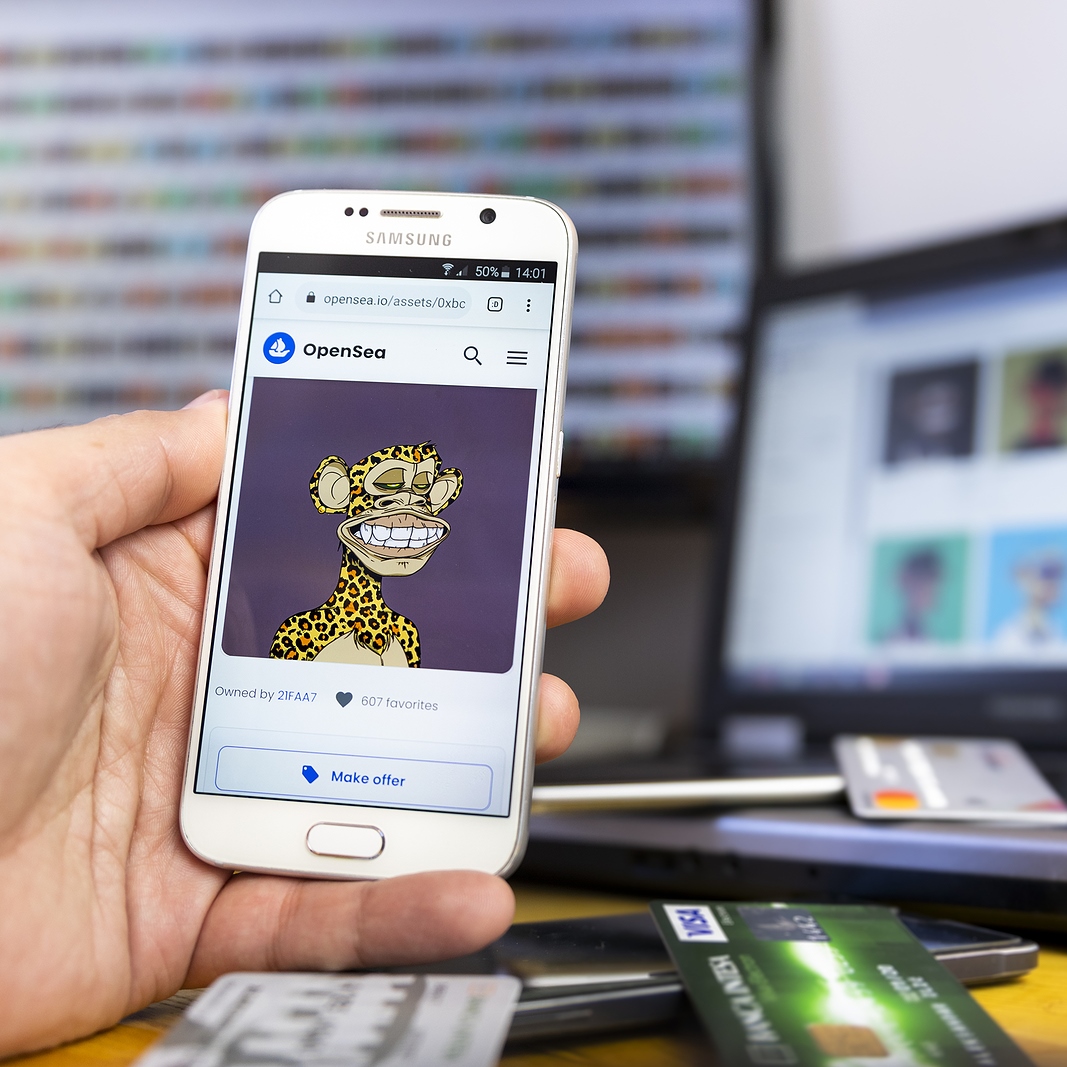 NFTs are taking over the world. So many artists are getting into the NFT space. There are also many investors who are realizing the power of communities and the value of these assets. But in order for NFT art to be sold, there should be a specific place where digital paintings should be sold – the NFT marketplace.
In this article, we will not only explain what NFT is, but we will also mention some tips on how to come up with great NFT marketplace design ideas.
What is NFT?
Non-fungible tokens, or NFTs for short, are a new type of cryptocurrency that is used to represent unique digital assets such as artwork, collectibles, video game items, and more. Because each token is unique, it provides an excellent way to catalogue and transfer ownership — as with a digital art gallery.
What is an NFT marketplace?
People buy Dogecoin with their Dogecoin wallet on the cryptocurrency markets. Similar to them, NFT marketplaces operate with cryptocurrency, but they are a little bit different. Instead of trading with the currency, they trade with assets that have an assigned price.
Ultimately, NFT Marketplaces, or NFT Galleries, are made for all things in the digital art world. They are hubs that collect and host assets from multiple NFT creators while providing a space to showcase one creator's assets. These centers have been used to create new businesses and brands.
NFT marketplaces have impacted many industries, including game design, as these platforms enable artists to collect enough money to kickstart their projects.
Are NFT marketplaces profitable?
Marketplaces earn commission from each sale. Imagine you have a daily trading volume of $1 million. That's $30 million a month. A commission fee of 5% is about $1,500,000. In a single month. OpenSea has reached $5 billion trading volume in January, and while their commission is 2.5%, this equals $125,000,000 within 31 days.
Yes, NFT marketplaces are profitable. But how to make money with them? It's easy. With Design.
Design tips for a great NFT platform
User experience comes at the forefront when it comes to handling NFT marketplaces. Let's see how to stand out from competitors who are trying to take your spot.
Design tip #1 – One marketplace, two versions
A good NFT platform should have a clear separation of functionality for buyers and sellers; this means two different dashboards, with two different sets of tools. The seller dashboard is where you should be able to list, manage, and track your items; using it, you should be able to add descriptions, set prices, accept bids, get your payments, and communicate with potential buyers.
Design tip #2 – "Play second fiddle"
Designers don't like playing second fiddle. But to generate money from your NFT marketplace, you should accept this role. The colors you pick for your site will determine the style of your marketplace. In order to make decisions that don't detract from the quality of unique listings, it's important to base decisions around the content itself. Do not create an impressive UI. Instead, you should give "room" for NFT art to stand out.
Design tip #3 – Did someone say Dark theme?
While trends come and go, one theme that has stuck around is the dark theme. Many platforms have stepped away from their light colors in favor of darker colors, but the NFT industry has yet to do so. While it might be new, the market is growing by leaps and bounds on a daily basis — if you want your brand to stand out, it's time to consider adding a dark mode.
Design tip #4 – Filters, filters, filters
You need to build an NFT marketplace with two factors in mind. First, you need to create a highly searchable exchange — every piece needs to be tagged and categorized, which ensures buyers can discover it. Second, there has to be a system for sorting different assets. Creating flexible filters so buyers can look for specific traits will help you retain customers and attract repeat business.
Summary
Creating a UX/UI design for NFT marketplace projects isn't hard. However, you should follow some rules, and if you manage to abide by our 4 design tips, you will definitely make good money.