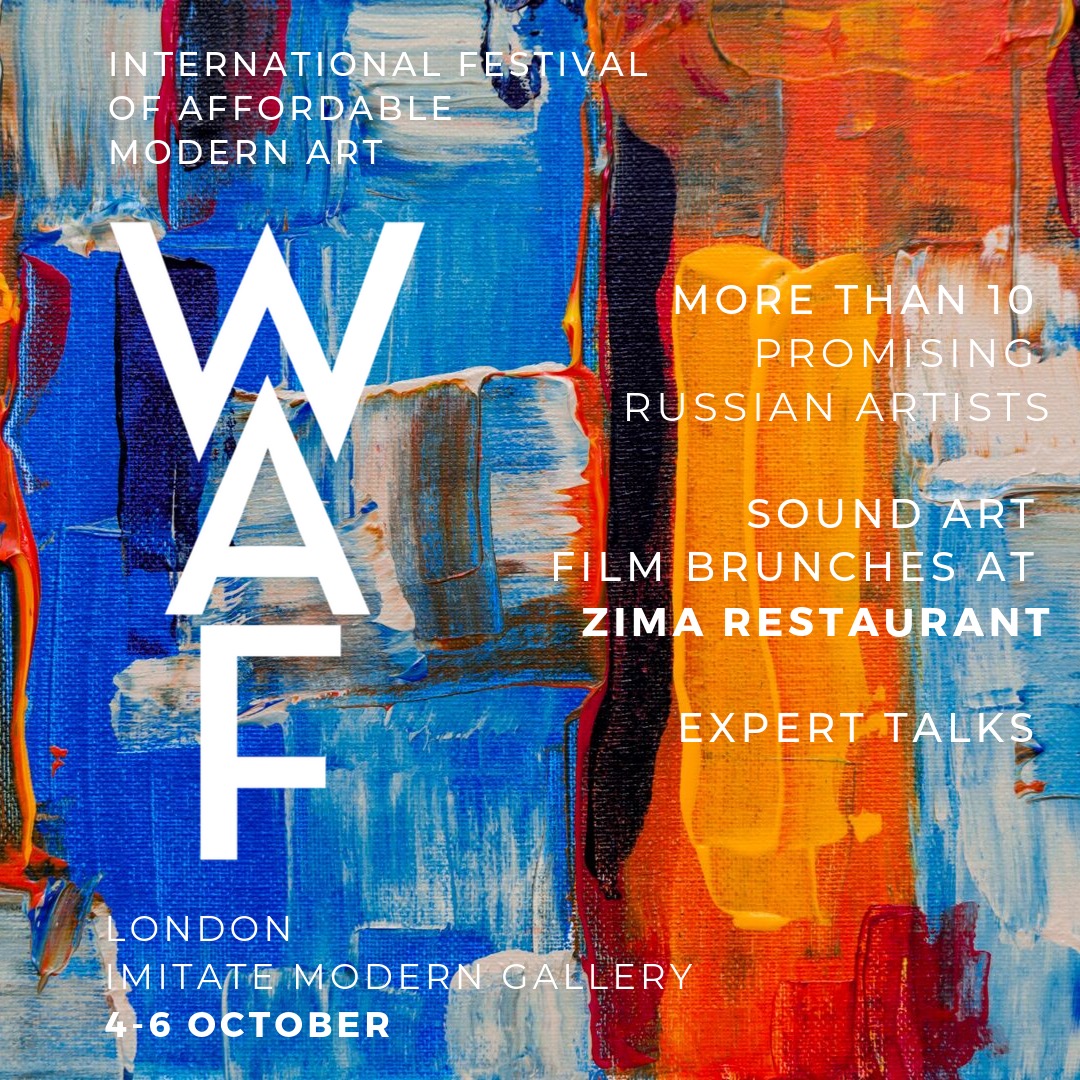 At Fine Art Shippers, we invite you to visit "Russian Seasons," a long-awaited exhibition of Russian contemporary art, which will be held in London this weekend, on October 4-6. "Russian Seasons" is part of World Art Fest (WAF), an international art fair that takes place in London during Frieze Art Week.
Russian Art at World Art Fest
World Art Fest is an international fair dedicated to affordable modern and contemporary art. Bringing together the art community, gallerists, and collectors, it provides an amazing opportunity for a dialogue between Russia and other countries in the language of art. The previous edition of WAF took place last month in Moscow at the historic WINZAVOD Contemporary Art Center during World Art Road Show. This art fair will also be held in New York, Miami, and Palm Beach by the end of the year.
Being part of WAF, "Russian Seasons" will present original artworks by some of the most talented Russian contemporary artists, including Oxana Lychagina, Ekaterina Starodubtseva, Irina Drozd, Ivan Plusch, Elena Niconole, Evgeny Granilshchikov, and Julia Vergazova, along with the works by such prominent international artists as Tyler Shields, Sara Pope, and John Paul Fauves. The art exhibition will be held at Imitate Modern, an urban contemporary art gallery located in Shoreditch, London.
"Russian Seasons" exhibition at Imitate Modern will be complemented by an art exposition at "Zima," a well-known Russian restaurant located in the heart of London's Soho. The programming will include lectures and expert talks on Russian art and its interaction with the international market, sound and digital art, daily film-brunches, and an art-dinner for collectors.
"Russian Seasons" and World Art Fest offer a unique chance to get in touch with new ideas of Russian and international art. If you happen to be in London this weekend, do not miss the opportunity to visit these important events and learn something new. Very recommended!