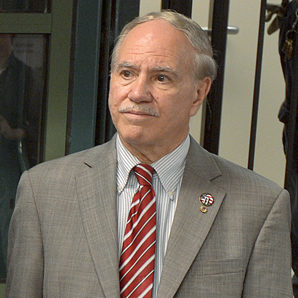 As it is known, politicians are elected to represent people. They have to accept heavy legal responsibility for the quality of life of citizens who elected them. Politicians are like contemporary artists: there are no bad artists, only ineffective ones. Whenever you start comparing the productivity of different political parties and individuals, you always come across a fundamental question, "What makes a good politician?" To answer this question, we want to tell you about William Colton, an American politician who has become an integral part of the Democratic Party and American politics in general. Nowadays, he proudly represents District 47 in the New York State Assembly.
William Colton, an American Politician Proudly Representing District 47
William Colton (born 1946) has been in politics for 24 years now. He got his Bachelor's Degree in Urban Education from Saint John's University and a Master's Degree in the same field from Brooklyn College. As for Juris Doctor Degree, he earned it from Saint John's School of Law. Before becoming a politician, Colton worked as a lawyer and public school teacher.
The American politician assumed office in 1997. William Colton is a member of the New York State Assembly, proudly representing District 47. It comprises Gravesend, Bensonhurst, Bath Beach, Dyker Heights, and Midwood. According to the 2010 Census, the district represents an average of 129,187 residents. On November 3, 2020, he won in the general district election in New York, outcompeting Barbara Marino, his rival from a Republican party.
William Colton believes that a prosperous and successful state starts from the community. As a former teacher, the American politician understands the importance of education. Also, he is a member of the Assembly Environmental Conservation Committee and former Chair of the Legislative Commission on Solid Waste Management, which allows him to adopt policies aimed at the preservation of the environment.
Considerable experience and desire to promote positive changes make William Colton an effective and reliable politician. His current term ends on January 1, 2023.
Photo credit: Wikimedia Commons User Metropolitan Transportation Authority of the State of New York / CC BY 2.0