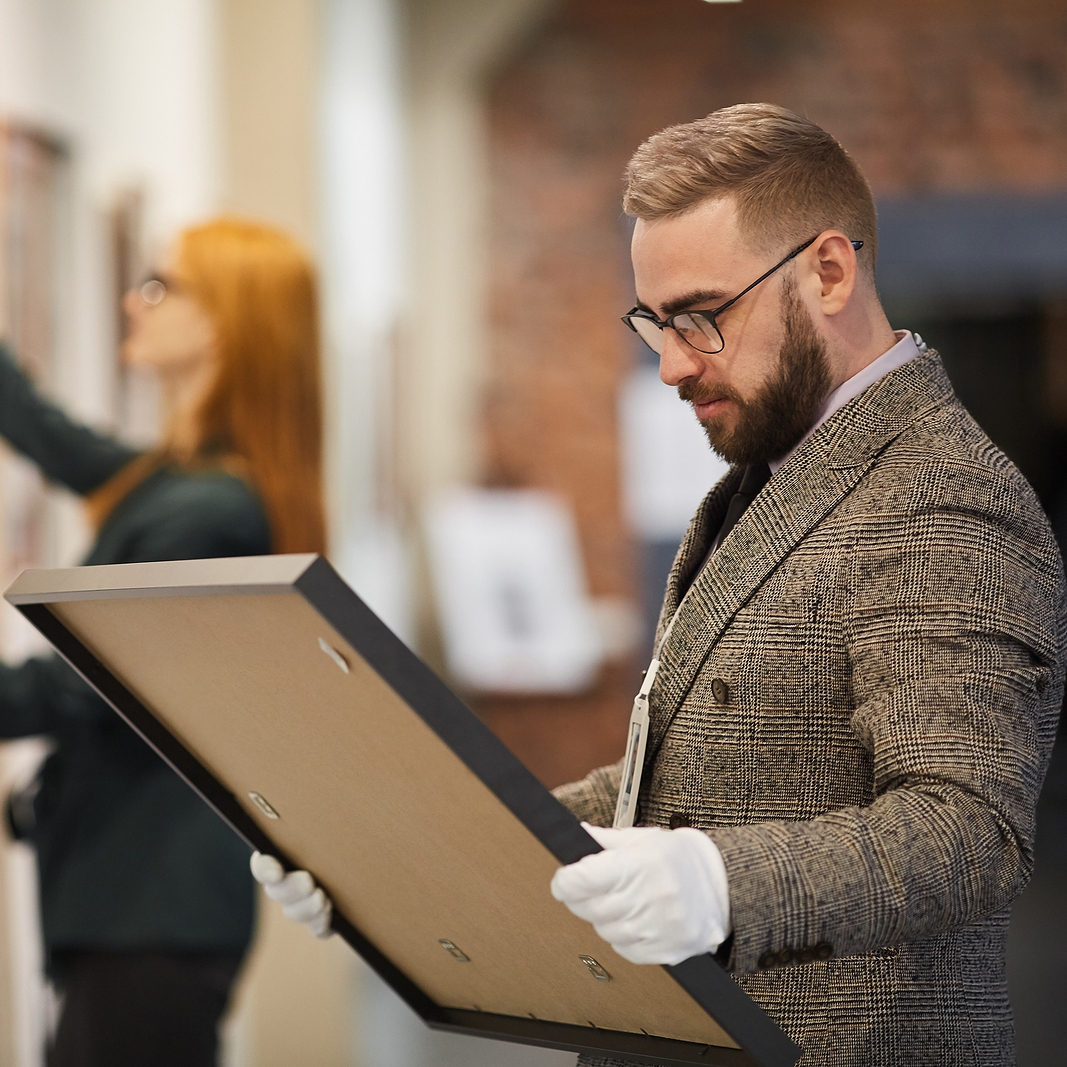 As you probably know, Fine Art Shippers offers white glove moving services among many other shipping and transportation options for art, antiques, and other valuables. What does it mean? White glove moving is a complex process comprised of many different services, each designed to ensure that the client gets the most from our collaboration. These include thorough planning of the upcoming move, packing and crating of the client's possessions, loading and unloading, transportation to a new location, transit insurance, temporary storage, furniture disassembly and assembly, disposal of the unnecessary packing and crating materials, art installation, and more. In addition to all this, we offer a white glove delivery service that is a handy option for art lovers.
Why Choose Our White Glove Delivery Service?
You do not necessarily need to order a full range of white glove moving services when you buy a piece of art at a gallery or auction house, but you still may require help from professional white glove movers. The best option in this case is a white glove delivery service from Fine Art Shippers.
When you work with Fine Art Shippers, you can be sure that we will pick up and deliver your art piece with the care and attention it deserves. We can come to any location, pack the artwork with the use of the best and most reliable packing materials, and transport it to your home, office, or elsewhere safely and securely. After the delivery, we will unpack the artwork and install it if you want us to do it for you. All of the packing materials will be disposed of by our team properly and responsibly.
One more important reason to choose our white glove delivery service is that it is very reasonably priced so that you do not need to worry about the budget. All of our white glove services are competitive and tailored to meet the client's expectations. Call us today to know how you can benefit from our collaboration!