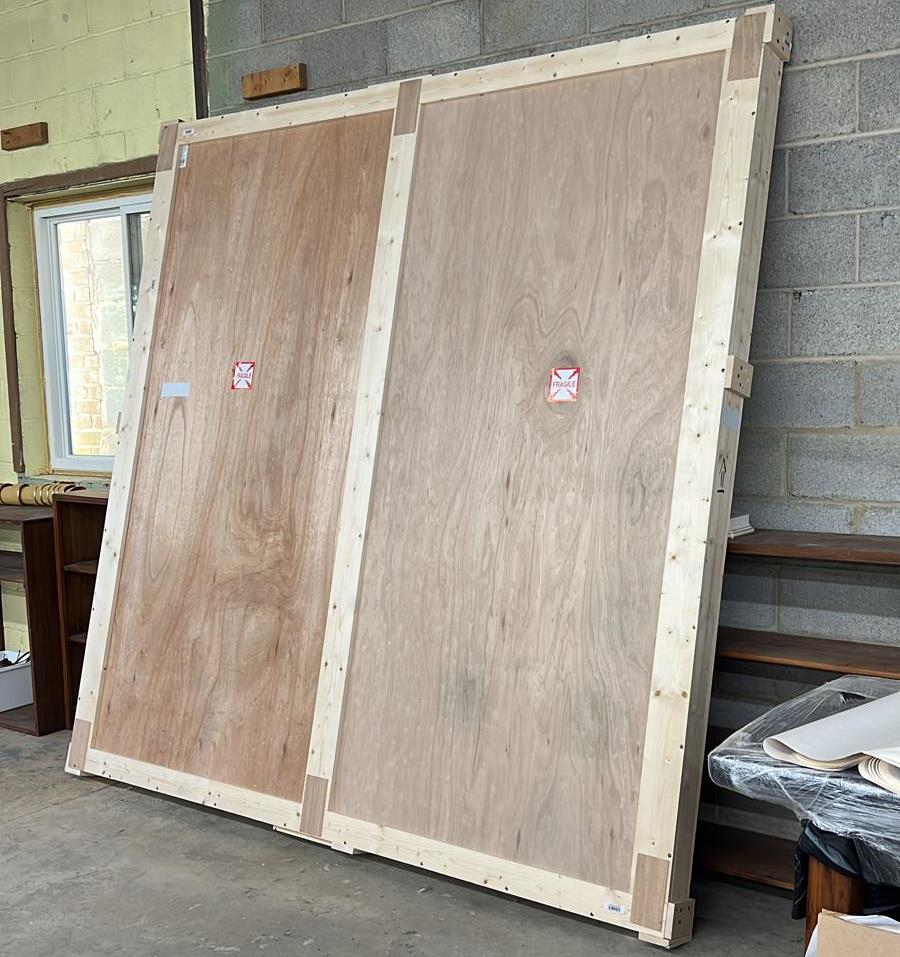 Most of the moving companies that specialize in transporting art and antiques usually offer a crating service to their clients. This means that instead of packing an item in bubble wrap and cardboard, the item is packed in a custom-made wooden crate. Sounds safe and solid, right? However, not all artworks need to be packed in wooden crates. Moreover, there are even cases when a crate can be dangerous for a work of art.
Check If You Really Need a Crating Service: A Short Test 
To help you decide whether or not you need a crating service, we suggest that you take a simple test by answering three questions.
1. How will you ship your item?
Transportation over long distances always carries the risk of damage to a work of art. Therefore, if you plan to ship your items internationally, i.e., by sea or by air, we strongly recommend that you use a crating service. Crates protect delicate objects from temperature fluctuations, as well as external influences that are often unavoidable in the cargo hold. In case you are using land transport for an interstate relocation, go to the next point.
2. Is the item three-dimensional or flat?
Most flat objects such as paintings, drawings, and prints can be shipped safely in some type of soft pack or a tube without a crate. But if you're shipping a three-dimensional, oddly shaped object such as a sculpture or mixed-media artwork, go further to point 3.
3. Is your item made of fragile material? 
Often, sculptures and other three-dimensional objects made of bronze or other solid materials can still be transported without wooden crates. Sometimes, if the sculpture is too heavy on its own, a crate will make it heavier and, therefore, more difficult to handle. However, if the sculpture is made of marble, plaster, or composite materials, a crate is really necessary.
However, only a professional art handler can decide in which case a crating service is required and in which case it is unnecessary. The Fine Art Shippers team will be happy to assist you with this decision and provide art and antique transportation options to meet your needs. Contact us using the online free quote form or call us at (917) 658-5075 if you need a consultation.