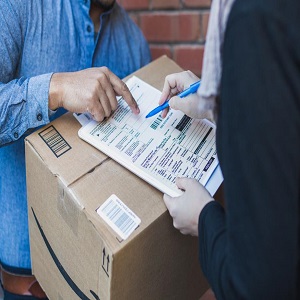 Although many people are used to the freedom of movement, relocation is still considered one of the most frightful events in one's life because people have too many belongings to transfer. Antiquities and pieces of art cannot be sent to another town with the help of the standard US package forwarding because they need special handling.
US Package Forwarding: Local Transportation of Artworks
Many shipping companies deal with US package forwarding, as the Unites States is the large country with the huge customer base. Fine Art Shippers work with not only overseas relocations of antique items but also local shipping services.
Here are some situations when US package forwarding may be done with the help of our company:
Galleries exhibitions and museums installations.
The majority of art shippers work with galleries and museums. All exhibitions and installations are usually organized with the help of art handlers and art shipment companies. Many showpieces are taken from private collections elsewhere, so it is necessary to bring them to the destination, take care of them during the event, and then ship them back to the owner.
If you are a constant visitor of different auctions, you know that buyers should transport their purchases on their own. Many reputable auction houses provide transportation services as well, but they charge high prices that you won't like, especially if you made a large purchase. Fine Art Shippers offer excellent services at reasonable prices, so it is always better to call us when you buy some valuable pieces of art.
Transferring different pieces of art from one city to another within the US is also common. Although the relocation is local, artworks still need high-quality packing and good handling; that is why, it is better to delegate their relocation to professionals.
Fine Art Shippers also provide courier services, so if you want to move a piece of art within New York or make an unusual present to someone, you may use our services. We work only with trusted couriers within the USA; therefore, even if you want to deliver some high-value items, you may be sure they will be transported safely and timely.
Fine Art Shippers is a company providing shipping, packing/crating, storage, and relocation services to take care of antiquities and pieces of art. We have an extensive experience in working with US clients, so you may be sure that your precious items will be delivered quickly.