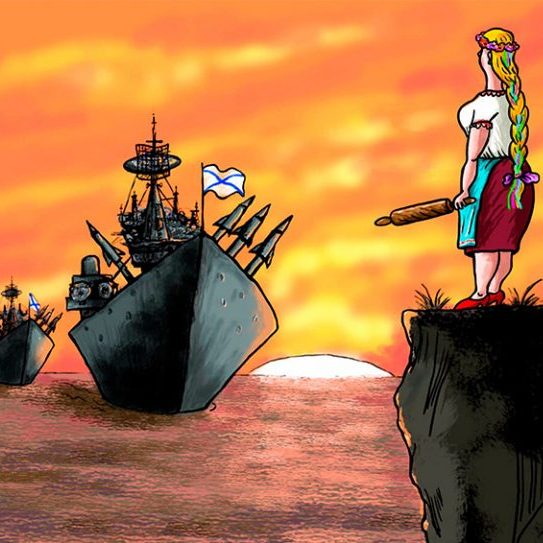 The Museum of Russian Art in Minneapolis has announced the continuation of its anti-war exhibition titled "Say No to War." The event originally started on April 20 and was planned to last as long as the bloodshed continued. The museum will be adding works by a constellation of new artists such as Dmitry Skazhenik, Serhii Fedko, Vadim Siminoga, Oleh Smal, and Leonid Storozhu – all from Ukraine. Don't worry if you missed the first round of the exhibit, as artworks that were showcased earlier will also be included in the second phase of the event. The mission of the exhibit remains the same: to support Ukraine in its fight for freedom and demonstrate solidarity against brutality and violence in the 21st century.
Everything You Need to Know About the Say No to War Exhibition
"Say No to War" was organized by TMORA in cooperation with Andrey Feldshteyn, a distinguished figure who has been creating political cartoons for many years. When the Russia-Ukraine conflict broke out, the artist contacted a number of Ukrainian, Russian, and international artists and offered them to join the creative initiative. Despite the difficulties that most artists experience day by day, a lot of talented painters agreed to show their works to the world.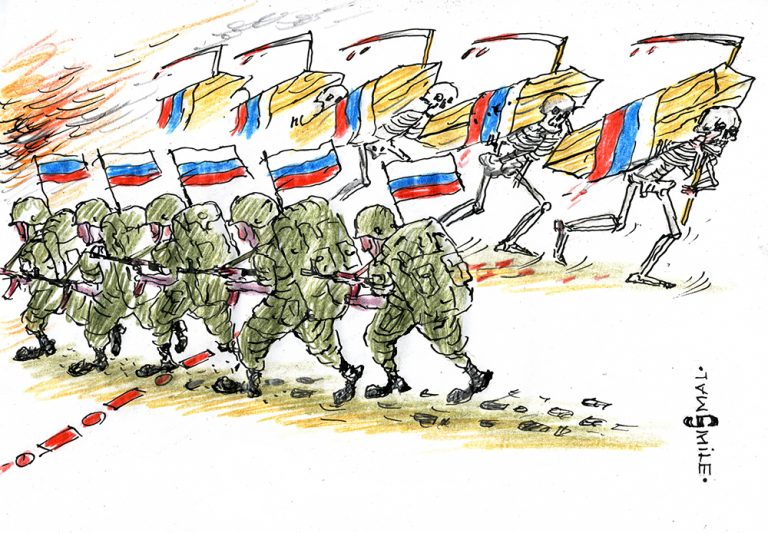 The second round of the exhibition has brought a lot of new names and artworks to the focus. As the "Say No to War" continues, you will be able to see more sarcastic cartoons that subtly combine humor with the deadly seriousness of a war that has already taken the lives of tens of thousands of people.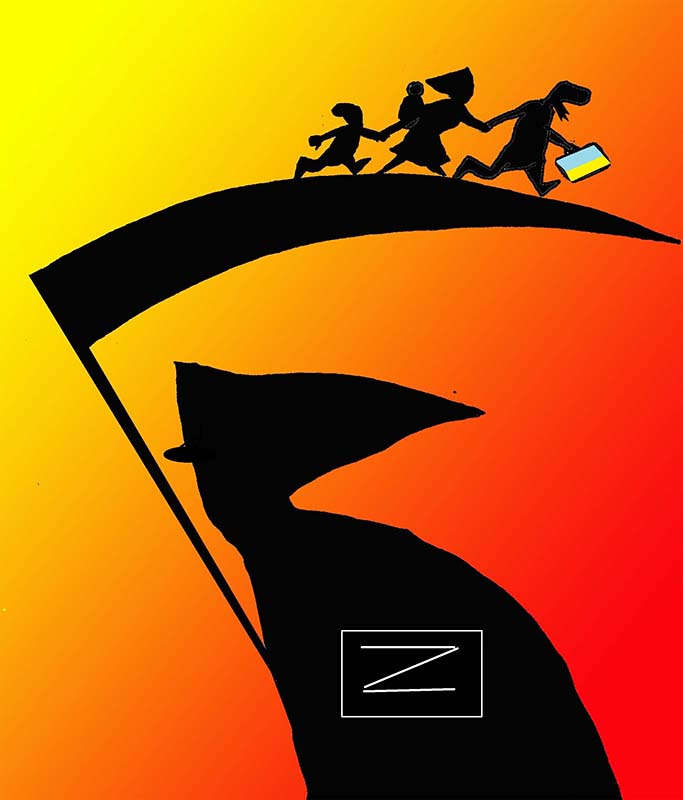 If you happen to be in Minneapolis, Fine Art Shippers highly recommends visiting the anti-war exhibition, supporting the gallery, and becoming the difference that the modern world so severely needs.
About the Museum of Russian Art
TMORA specializes in organizing exhibitions, educational programs, and cultural presentations in order to promote understanding of the art and culture of the Russian Empire, Muscovite Russia, and the republics of the Soviet Union. The museum holds an extensive art collection consisting of items gathered from Armenia, Azerbaijan, Kazakhstan, Latvia, Lithuania, Russia, Ukraine, and other countries. Dedication and professionalism make the Museum of Russian Art a unique place in entire North America. After the escalation in Ukraine, TMORA made it clear that it stands with the people of Ukraine and urges Russia to cease fire and withdraw. "Say No to War" is a noble sign of protest that the museum successfully promotes to the global public.
Photo courtesy of the Museum of Russian Art