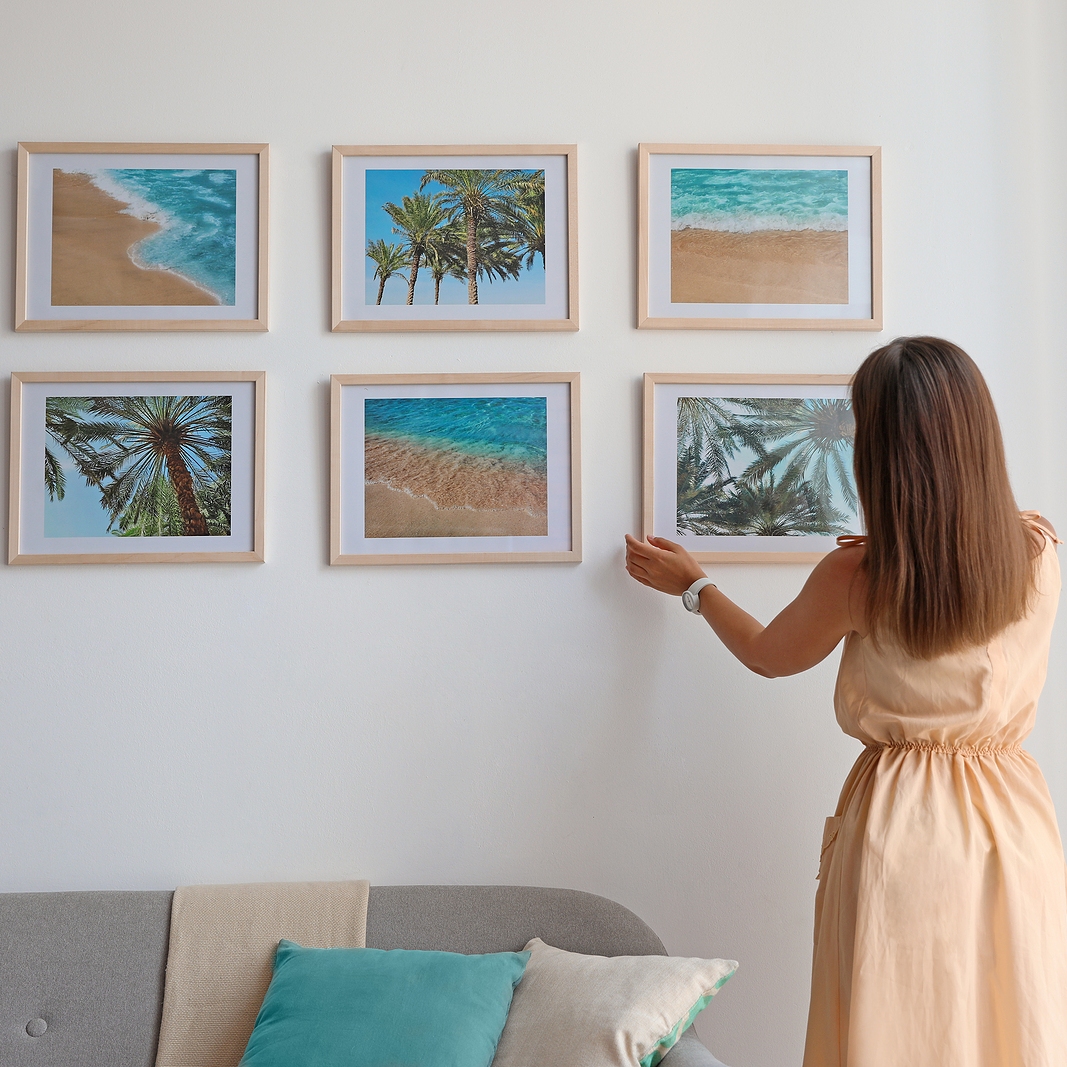 No matter whether you are a fine art collector or an artist creating modern art paintings, most likely you don't want to hide your beloved art collection somewhere in the attic of your home. What you want is to enjoy its visual beauty, experiencing emotions and sensations caused by each particular work of fine art. However, it may not be enough! You can enhance the qualities of every separate artwork or draw attention to it by carefully considering the wall color in your home. Here are some tips on choosing the right background for your art collection:
Historical colors
When displaying fine art pieces related to a particular historical era, many museums try to use the same colors that were common at that period of time. You can turn to this idea too when showcasing the art collection in your home. However, do not overdo it! If the color you choose is too intense to be used on all walls, apply it only to focal walls.
Complementary colors
If you want to attract attention to a colorful piece of modern art, the best way to do it is to use a complementary backdrop with the help of the so-called complementary colors. You can find these colors on the opposite sides of the color wheel. For instance, if one of your paintings has a great deal of yellow in it, paint the wall purple for the eye-catching juxtaposition.
Matching colors
If your art collection consists of similar works or you own several paintings by one artist, you can use the colors prevailing in these fine art pieces. Just select the most appropriate one and use it for the background. However, don't use absolutely the same color – take a tint or a shade of it with a bit of white or black added.
Neutral colors
Neutral colors (white, off-white, gray, black, taupe, beige, and light brown) are probably the most commonly used for showcasing paintings and other fine art pieces. In fact, they are traditionally used by museums and galleries all over the world. Thereby, if your art collection consists of very different works, you should create a uniform background to unite all of the genres, styles, and colors. Walls painted neutral can be the way out. What's more, such a solution is perfect for all types of private homes. So if you have colorful paintings, collages, photographs, drawings, and other fine art works that you want to display together, take advantage of neutrals. Otherwise, if your art collection includes objects that are in neutral colors themselves, then it's better to use another, more contrasting background.
Finally, if your art collection is frequently rotated, paint the walls fairly neutral with just several brighter colors on a few focal walls. This will save you time and money! Anyway, if you are not sure about the right color of the background, you can always order professional interior design and art installation services.