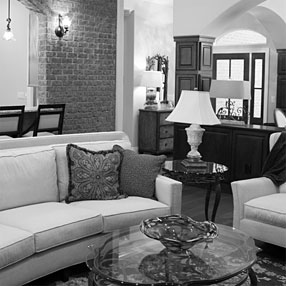 Furniture shipping is by far one of the most popular transportation services offered by moving companies around the world. There is nothing to be surprised about as furniture and interior decorations constantly surround us in everyday life making our homes and offices more comfortable. In fact, according to statistics, each person at least once in his life has faced such problem as furniture moving. Many people think that it is rather simple: you should just pick up, load, and transport everything you want from one place to another. However, the shipping process, especially when it comes to antique furniture, is quite laborious, so the lack of responsibility and insufficient seriousness can be fraught with consequences. In this way, it is better to use the services of a professional moving company, to be more exact, art shipping company specializing in shipping fragile furniture. Nonetheless, if you have decided to organize the moving process by yourself, use our professional advice based on a large practical experience. So here are some tips to help you understand how furniture shipping works.
1. One of the most important things you should consider is the fact that even invulnerable-looking and seemingly massive furniture often turns out very fragile and sensitive. Thereby, if you want to transport furniture without any loss, start preparing for the move in advance.
2. To ensure maximum safety during the transportation process, you need to prepare different packaging materials, such as adhesive tape, bubble wrap, corrugated cardboard, and so on.
3. Start with disassembling the furniture. This will allow to deliver it to the new location in one piece. However, it should be noted that sometimes it is quite difficult to disassemble the furniture, as it requires special professional tools, as well as certain knowledge and skills. Therefore, we recommend you to use the services of professional furniture assemblers.
4. All shelves and doors must be packed to avoid damage during transportation. Use packaging materials as stated above. Properly label all the parts, components, and furniture fittings. It will make the process of assembling quick and tidy.
5. As for the non-folding furniture removal, it may seem much less problematic. On the one hand, such furniture  is more stable and massive, and therefore, easier in transportation. But on the other hand, it can be very large and have quite a significant weight that complicates its lifting and descending. In this way, once again we highly recommend you to use the services of professional movers.
6. When shipping upholstered folding furniture, you should first remove all component parts. This will simplify its loading and unloading. As for the non-folding upholstered furniture, its transportation is a little bit more complicated because you need to provide additional protection for cushions and other decorative soft elements from dirt and damage.

7. If you are interested in shipping massive antique furniture or shipping fragile furniture, contact Fine Art Shippers for professional help. Do not do it on your own, as any carelessness can cause damage. In any case, we are always ready to provide safe transportation and storage services for any furniture you need to move!