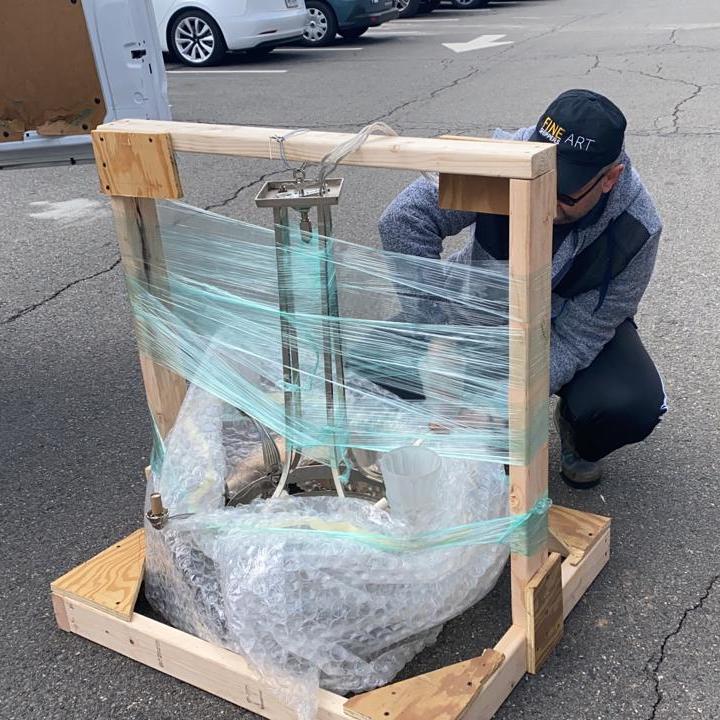 Chandeliers are not like other types of decorative hanging lights. Available in a variety of styles, shapes, and materials, each of them can add a glittery accent to any room. The main distinguishing feature of chandeliers is that they have several 'branches' with light bulbs, making them heavier and much more delicate as compared to other light fixtures. Such a construction, as well as challenges with the installation, makes a chandelier hard to handle and ship. In most cases, the only way to do everything right is to hire a company specializing in the transportation of fragile items of any kind. Below, you will find several more tips for packing and shipping a chandelier safely.
Tips for Packing and Shipping a Chandelier
When it comes to shipping a chandelier, you cannot afford to shortcut the packaging. If possible, remove the bulbs and pack each of them individually before placing them in a box. If it is not possible, properly wrap the entire piece with high-quality bubble wrap. Your chandelier then needs to be secured inside a durable cardboard box or wooden crate. The latter is the best option to ship a chandelier safely. However, keep in mind that not every crate will suit your chandelier; most likely, you will need a custom one, either an open crate or a standard crate, depending on the item's shipping requirements and destination. Finally, add more bubble wrap into a box or crate to ensure that your chandelier won't move or shift in transit.
Whether locally or over a long distance, shipping a chandelier almost always requires help from professional packers and shippers. If you want your valuable hanging light to arrive in one piece, consider hiring Fine Art Shippers for this job. We will take care of your chandelier and ensure it is delivered to the destination safe and sound.