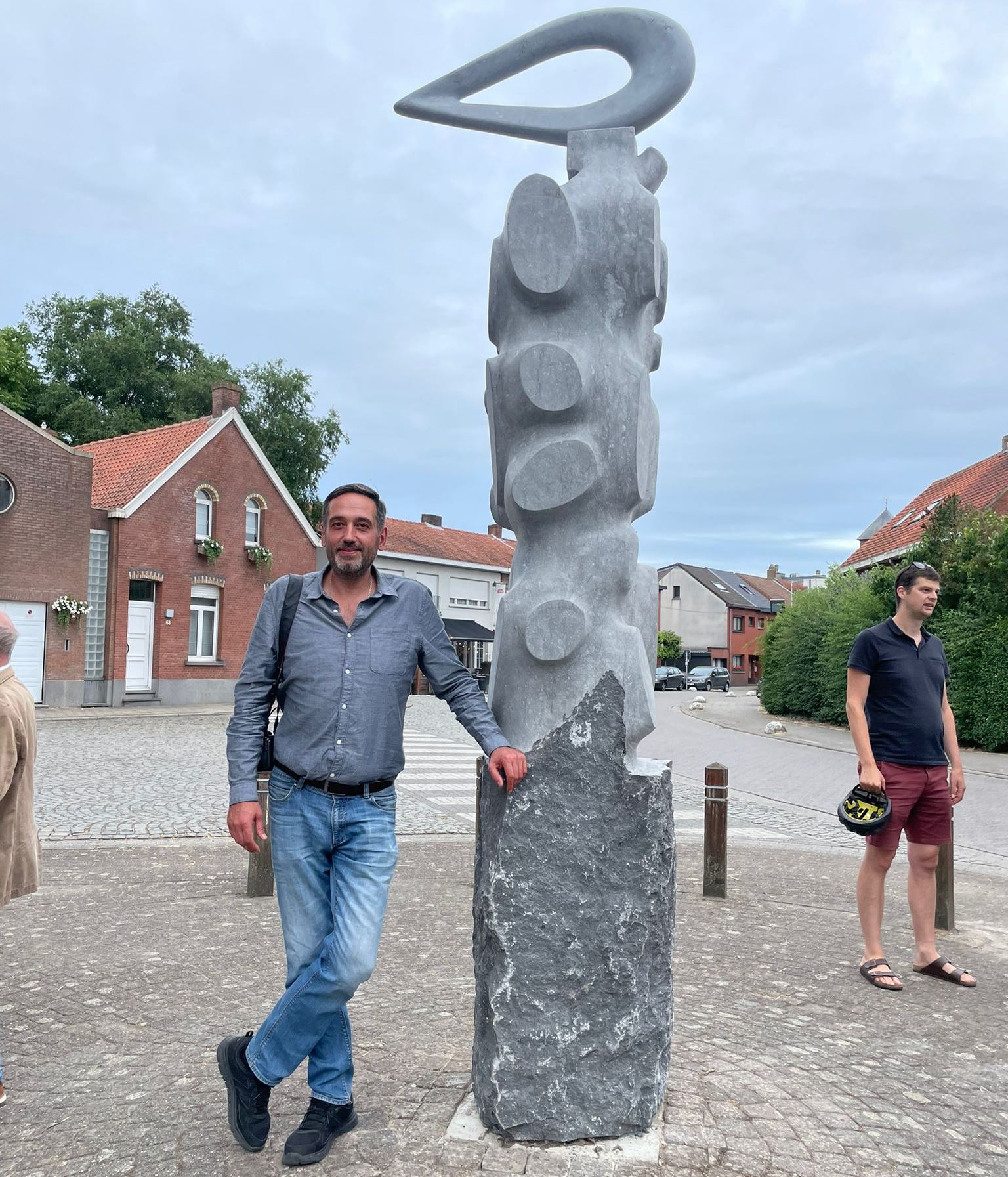 Last week, the internationally renowned Ukrainian artist Michael Levchenko revealed his new bluestone sculpture in the middle of Sint-Jansplein Square in Wildert, a locality in Antwerp, Belgium. Levchenko made this art piece, which is titled "Looking Inside Future," during the International Sculpture Symposium this past June. The project was supported by the municipality of Essen and the Culture Council. The unveiling of the sculpture happened on June 30 and was attended by many members of the local Ukrainian community. Fine Art Shippers congratulates Michael Levchenko on this new achievement and looks forward to seeing more of his new creations in the future.
Looking Inside Future: A New Abstract Sculpture by the Ukrainian Artist Michael Levchenko
Michael Levchenko was born in 1976 in Kyiv, Ukraine, to a graphic designer and an architect. Influenced by his environment, Michael started painting and sculpting at a very young age, with his style gradually evolving from figurativism to abstraction. Today, Levchenko is an established artist whose works are featured in many private collections and museums around the globe, including the International Sculpture Park in Aya Napa (Cyprus), the Museum of Contemporary Art in Volterra (Italy), and the Museum of Contemporary Art in Roldan (Argentina). Besides, his public sculptures can be found in over 18 countries worldwide. In 2019, Michael Levchenko represented Ukraine at the 58th Venice Biennale.
Like many Ukrainian artists, Michael Levchenko left his home country after the war broke out. He went to Germany and then to Luxembourg as a refugee. Against all odds, Michael continues to create captivating abstract sculptures. The artist's work conveys strong messages through complex shapes and flowing silhouettes.
On June 30, Michael Levchenko presented his new sculpture in Wildert, Belgium. "Looking Inside Future" resembles an arrow pointing forward, symbolizing the direction in which the world is moving toward change. The unveiling ceremony was especially meaningful to the Ukrainian artist, as the sculpture was installed in the area where many Ukrainian people found refuge after the war started.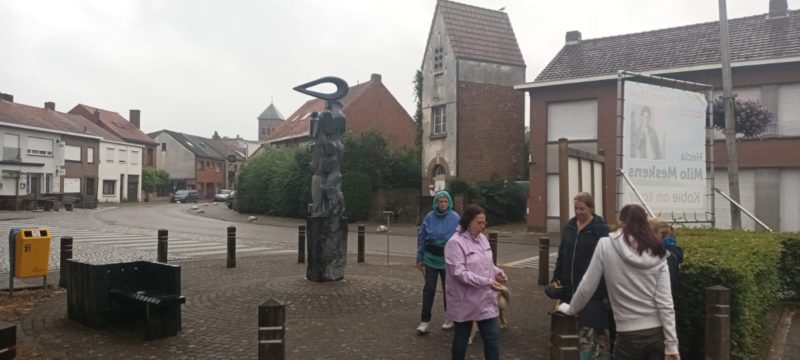 The goal of public art is not only to decorate a space but also to bring people together and evoke discussion about important topics. "Looking Inside Future" is no exception, especially considering the fact that it was created during a time when the unifying power of art is needed more than ever.
Fine Art Shippers wishes Michael Levchenko good luck in his future projects and the upcoming trip to the United States. We hope that this talented Ukrainian artist will keep creating his inspiring artwork wherever he goes.
Photo courtesy of Michael Levchenko