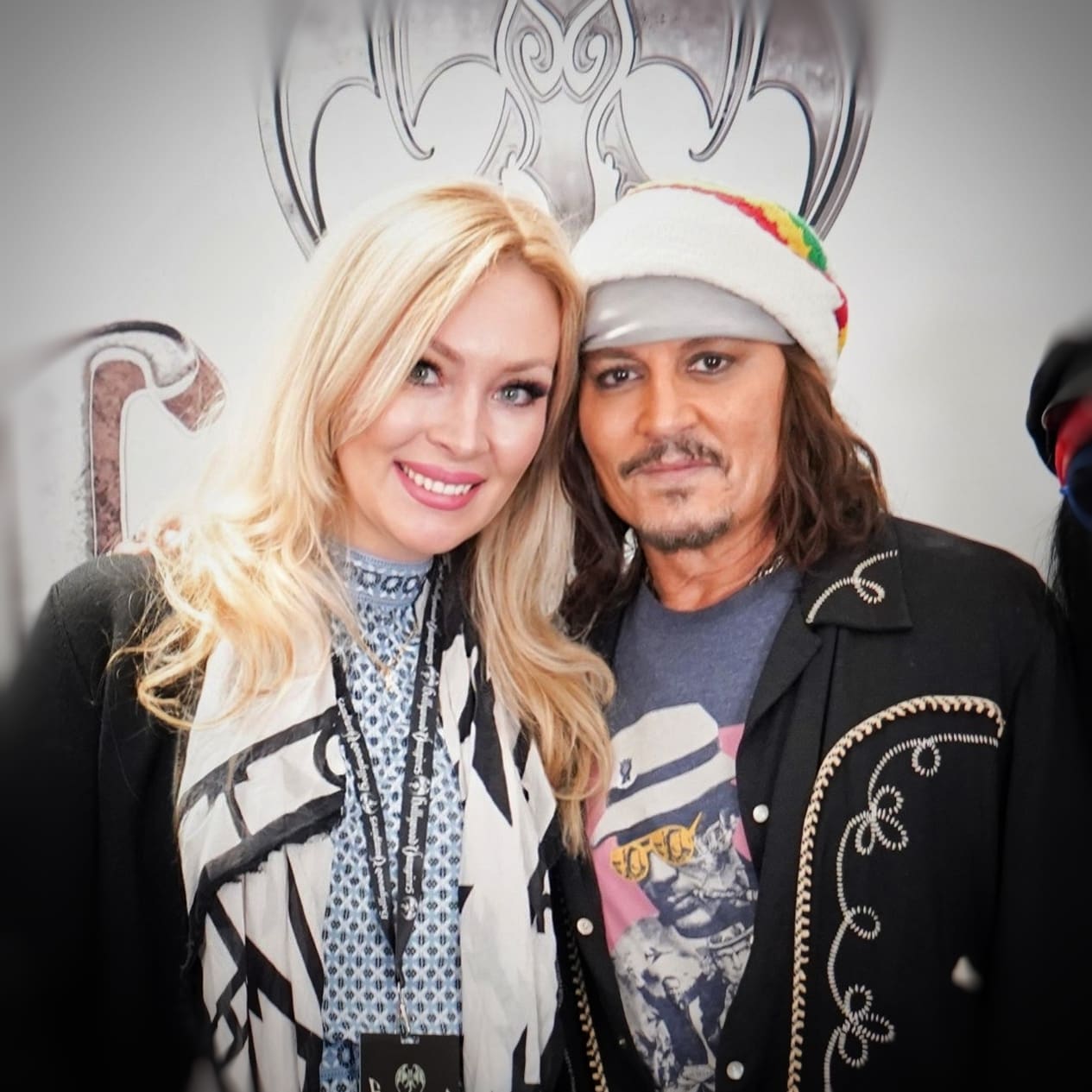 All artists have different reasons for making art and stories of what inspired them to create. Iryna Fedorenko, an acclaimed Ukrainian artist, has always been clear about her main muse being the American actor, musician, and producer Johnny Depp. Throughout the years, she has created a sizable collection of portraits capturing the features of the famous movie star. Recently, Iryna met Johnny in person and talked to him about life and art. Keep reading to learn more about Iryna Fedorenko and her inspiring work.
Johnny Depp Portraits by the Ukrainian Artist Iryna Fedorenko
Iryna Fedorenko, also known under her pseudonym SEMIRA, is a contemporary artist from Ukraine. After Russia invaded her home country, she was forced to immigrate and moved to Munich, Germany, with her mother and son. Iryna has continuously shown resilience in the face of struggles and used her art as a sanctuary where she could pour out her fears, anger, sadness, and hope. A lot of her pieces have a strong anti-war sentiment. Fedorenko's soul-wrenching portraits of Ukrainian children are impossible to forget. Once you look into the huge eyes of her characters, you are confronted with the horrifying reality of war.
In her Facebook post, Iryna Fedorenko shared the story of how she learned to paint faces being inspired by Johnny Depp. The actor, who is known for delivering amazingly complex and emotional performances in every movie he stars in, has become her main subject and a perfect model for her portraits. Iryna mentioned that the depth and expressiveness of Depp's eyes literally captivated her. Since the artist pays special attention to the eyes and facial expressions in her art, it is not a surprise that those features stood out to her the most. SEMIRA jokes that she has probably created the biggest collection of Johnny Depp portraits in the world.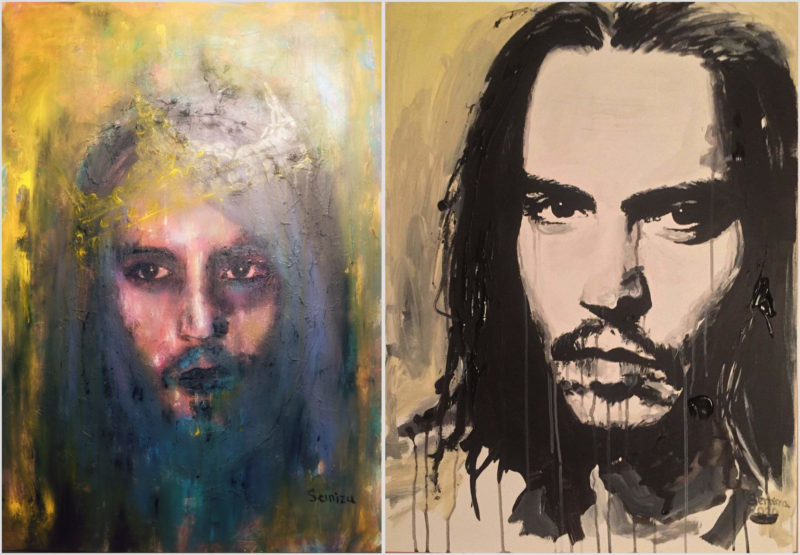 Knowing the great influence that Johnny Depp had on Iryna Fedorenko's art makes it even more significant that one of her paintings is now in the actor's private collection. When looking at Iryna's works, it becomes clear how much the artist enjoys painting her muse — she perfectly portrays the layers of Depp's acting and signature gaze.
Iryna Fedorenko has been creating art for more than 20 years now and has become one of the most prolific and popular Ukrainian contemporary artists. We wish the artist the best of luck and much success and look forward to sharing more of her artworks with you in the future.
Photo courtesy of Iryna Fedorenko