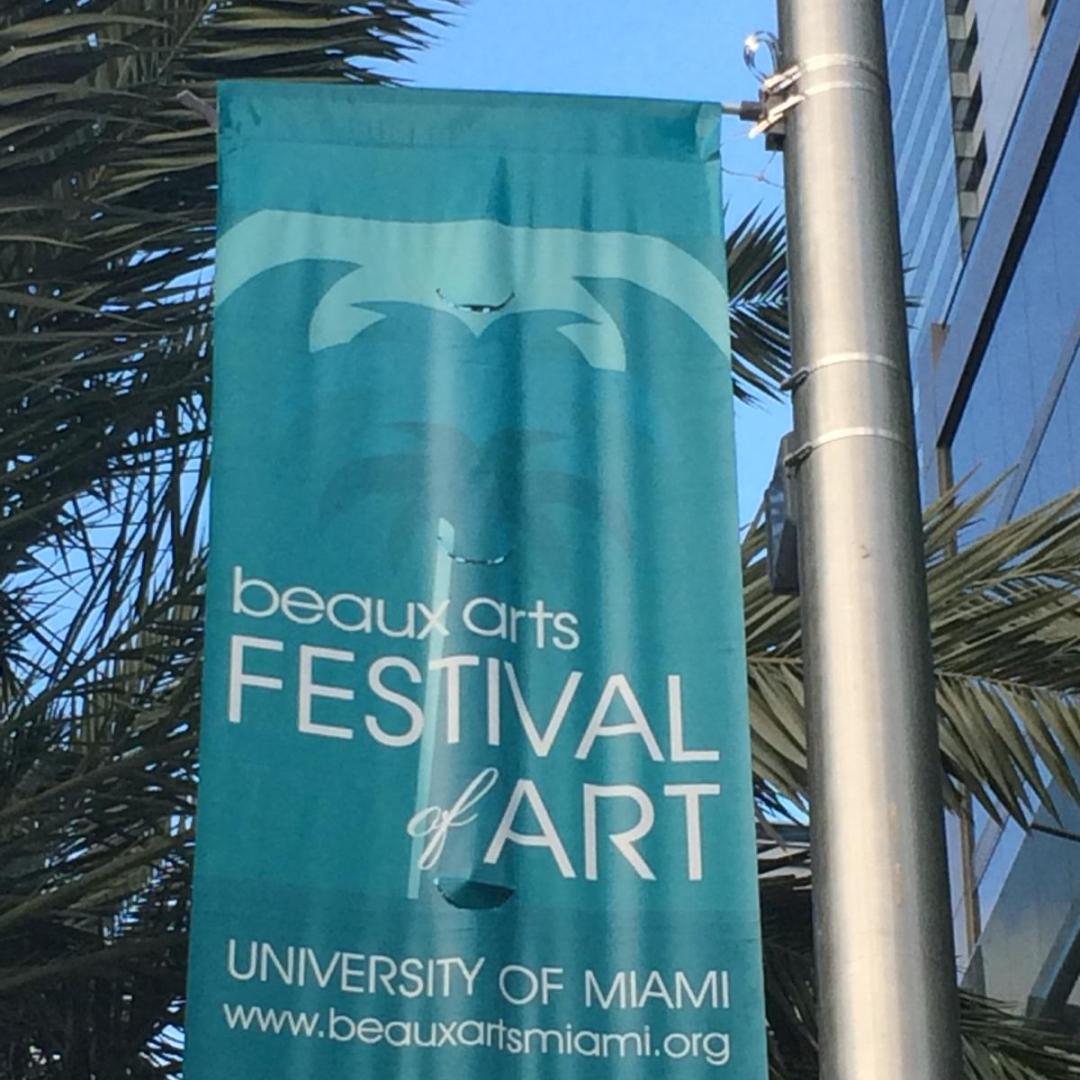 December is perhaps the most art-saturated month in the Miami area. Art Basel Miami Beach, Art Miami, and UNTITLED, ART Miami Beach are just some of the most notable art events held in December. However, the truth is that the Miami area is a place of annual art pilgrimage because various art fairs, art exhibitions, and art shows are happening there all the time. January is no exception. For example, we highly recommend visiting the Beaux Arts Festival of Art that will take place in Coral Gables on January 18-19, 2020.
The Beaux Arts Festival of Art 
The Beaux Arts Festival is South Florida's oldest juried fine arts show that is held annually on the grounds of the University of Miami in Coral Gables, FL. It is run by the volunteer support organization of the Lowe Art Museum, Beaux Arts Miami.
Since its launching in 1952, the Beaux Arts Festival, or the Clothesline Sale as it was known previously, has been helping young and emerging artists meet the buying public. Moreover, each year, cash awards totaling nearly $20,000 are presented to the artists across Oil & Acrylics, Graphics & Drawing, Ceramics, Three Dimensional Sculpture, Photography, and five other categories. Proceeds from the Beaux Arts Festival go to support children's programming, capital improvements, and exhibitions of the Lowe Art Museum at the University of Miami.
The Beaux Arts Festival of Art is recognized as one of the leading art shows in the United States. Over 200 exhibitors participate in this important event every year, showcasing an amazing selection of art, crafts, and other artworks in a variety of media. What is no less important, the Festival is free to the public and can be visited by anyone. The exhibition is complemented by fabulous dining options, children's art experiences, live music, and more.