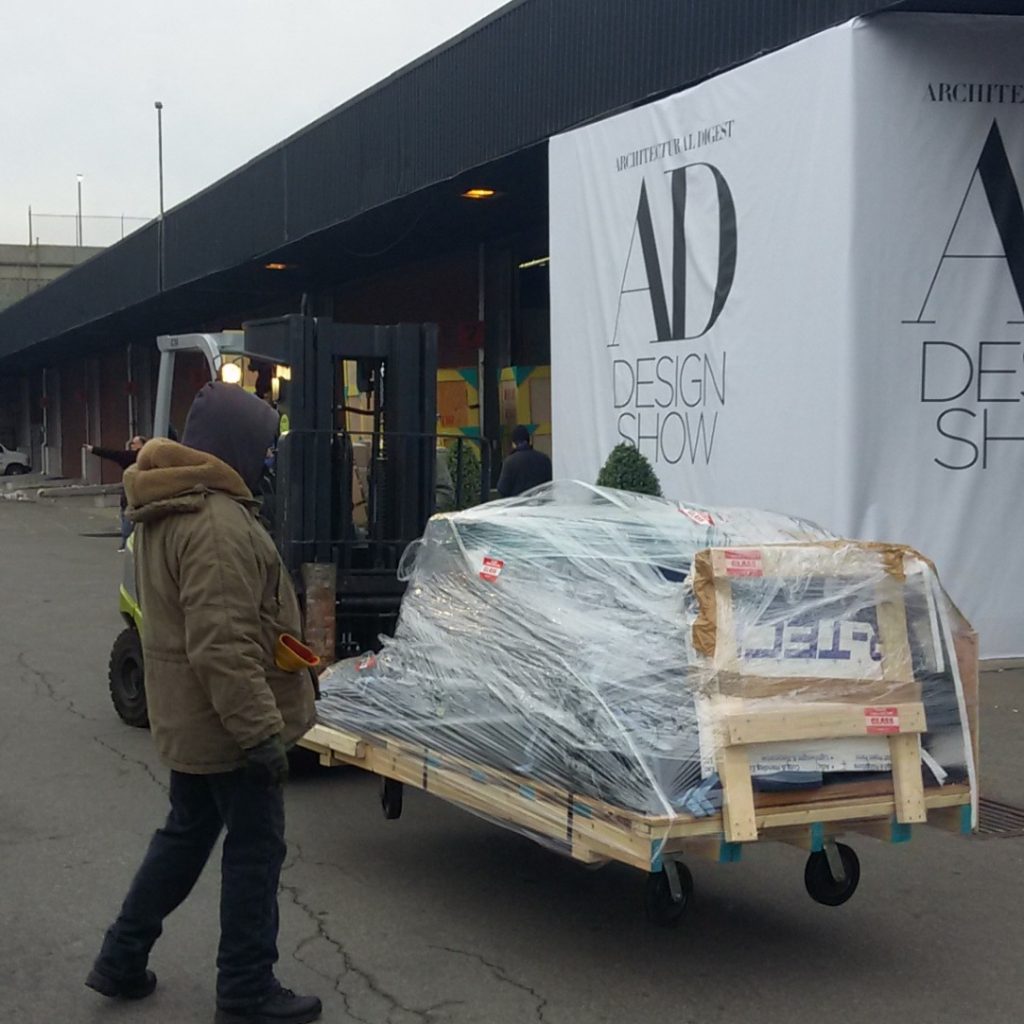 The 18th edition of the annual Architectural Digest Design Show will take place in New York on March 21-24, 2019. As always, Fine Art Shippers will be there to provide exhibitors and visitors with professional art logistics services. Whether it comes to art installation, booth set-up, or shipping large artwork over a long distance, our team is at your disposal to meet any art handling and art transportation needs!
The Architectural Digest Design Show
The Architectural Digest Design Show is perhaps the most essential showcase for luxury design in New York. Bringing together the leading companies, designers, and artists from around the world, it offers a perfectly curated presentation of the latest design trends, building projects, lighting, furniture, and accessories for any taste. Besides, the show is accompanied by a whole range of special appearances, seminars, and demonstrations from both established manufacturers and independent brands.
It is always a pleasure for our team of professional art handlers to be part of the Architectural Digest Design Show, assisting the participants with logistics. From shipping large artwork to unpacking and booth set-up, we can get the job done right and on time! For example, last year, Fine Art Shippers had the honor of helping Henry Richardson prepare for the Architectural Digest Design Show. Not only were we engaged in shipping large artwork to and from the show, but we also did all the art installation work. It was an amazing experience for our team! Hopefully, this year's edition of this significant event will be no less exciting and memorable!