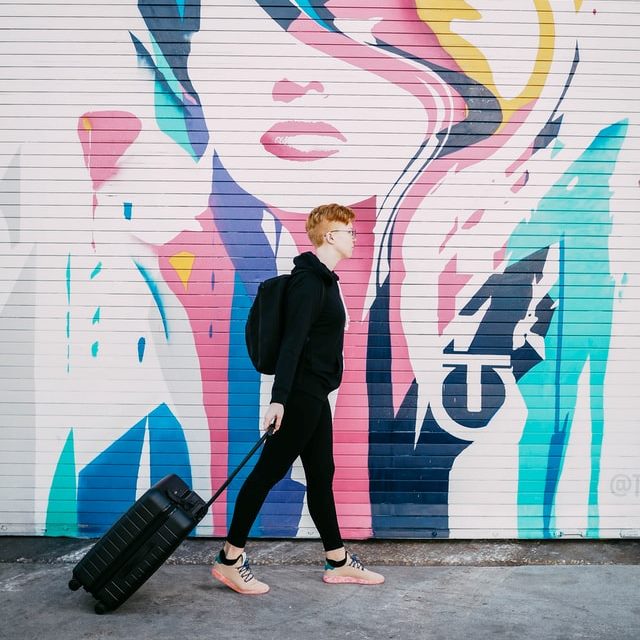 From art history to photography, graphic design, and illustration, large multidisciplinary institutions of higher learning and art schools offer students a wide range of interesting and challenging programs.
You can study art and design abroad at undergraduate, graduate, and doctoral levels. Some universities also offer certificate and diploma courses that lead to practical knowledge and skills for creative and craft trades. Getting into any foreign university is quite difficult. That's because in addition to exams, writing a motivational essay is crucial. And if you doubt how to write Why I want to study essay, you can ask for help from services that help students with college assignments.
If you haven't yet decided where you want to pursue a creative education, learn about the best universities and countries to study art and design.
Which country and university to choose
Italy
One of the most popular destinations to study painting, drawing, and contemporary art abroad is Italy.
It is home to the largest museums of classical and contemporary art, galleries, and art foundations, and hosts cultural events on an international level. Italy is home to 51 UNESCO World Heritage sites – more than any other country. Universities in Italy are recognized worldwide – 30 universities are included in the QS World University Rankings.
One of the leading universities is NABA, Nuova Accademia di Belle Arti. NABA is the largest private art academy in Italy. The two campuses in Milan and Rome host 4,000 students from 70 countries.
How art is studied at the Nuova Accademia di Belle Arti:
It is possible to stay in Italy after graduation. The university is accredited by the Italian Ministry of Education. It allows international students to stay in the country for one year after graduation to look for a job with an academic visa. The academy diploma is recognized in all countries.
Practicing teachers. NABA employs educators with experience in the field. The university regularly invites renowned experts who give lectures and conduct practical seminars.
Modern facilities. The Milan campus consists of 13 modern buildings covering over 17,000 square meters. There are art studios, art labs, and galleries. Students use modern equipment, tools, and materials.
Travel while studying. As part of their lectures, students visit not only local exhibitions and museums but also major cultural events in other countries. For example, participants in the master's program Contemporary Art Markets go to the international contemporary art fairs Artissima in Turin and Art Basel in Switzerland.
Working on projects for famous institutions. The Academy cooperates with leading Italian and international art galleries, auction houses, foundations, museums, and art centers. During their studies, students work on projects for these organizations and receive internships there.
85% of students find jobs before graduation. 89% of graduates find a job within the first year of graduation. Their salaries are 28% higher than those of graduates of other Italian universities.
Austria
Education in Austria is one of the most affordable, high-quality, and prestigious today. Getting higher education in Austria means providing yourself with a stable secure future, a decent life, and the desired European citizenship. Moreover, today, the financial issue is easy to solve because you can take credit for education on favorable terms.
The Vienna Academy of Fine Arts is one of the first educational institutions, which comes to mind when talking about higher art education in Europe. Today there are about 1,300 students in different faculties. The number of disciplines and areas of study in art education arouses something akin to envy. Modern subjects, academic education, an infinite number of studios, picture galleries, and photo studios make the educational process infinitely interesting and give quality and practical education.
A European diploma, like an American one, is the road to a bright future, and a diploma from a university like this is even more so. Most importantly, it is an opportunity to study all this practically for free.
It is noteworthy that some of the university's facilities can be rented. The impressive architecture of the buildings of the Academy of Fine Arts Vienna offers much more than the historical environment of the university and an unforgettable atmosphere. Various business presentations, music, and dance concerts can be held here. The academy provides exclusive facilities for a wide range of celebratory events. The combination of art and business is amazing. Higher art education in Europe is often associated with the Academy of Fine Arts.
France
France is home to many world-renowned artists, writers, designers, and filmmakers. It is an inspiring country that has attracted creative people from all over the world for centuries. In France, students have unique opportunities for professional and personal development, supported by several first-class educational institutions.
The École nationale supérieure de création industrielle-Les Ateliers (ENSCI-Les Ateliers) is the top-ranked art and design school in France and among the world's top 25 creative schools. The school is located in the heart of Paris and offers students an advanced program in industrial design, which consists of a general part and a subspecialty. ENSCI-Les Ateliers is equipped with modern studios and tools for creative work. Education is based on the performance of practical projects and individual approaches to each student.