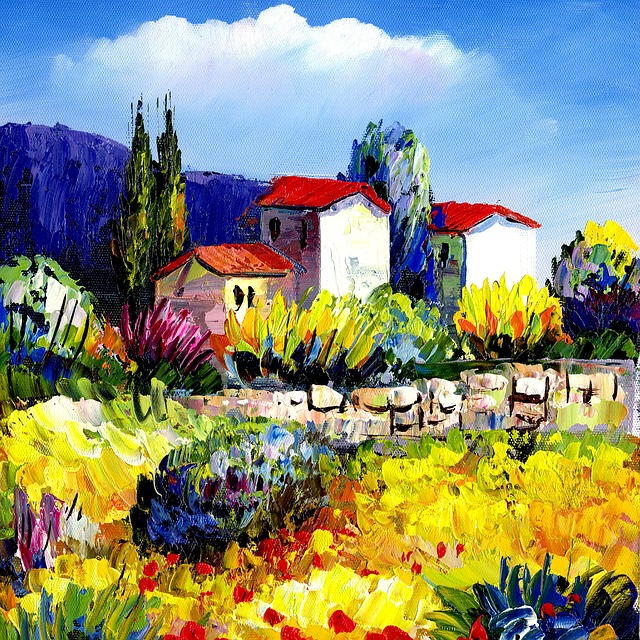 Today, everyone has a right to live wherever he/she wants. Moving to another country has become simple, but it is always difficult to transport all your belongings overseas. Some subjects need special conditions during transportation, and art collectors know it. Relocation itself can be postponed, so the safe place to store artworks may be needed, or there can be legal problems on the border that may prevent owners from taking their artworks with them. Therefore, it is important to know how to store precious oil paintings during the relocation process.
Peculiarities of Storing Oil Paintings
Paintings always need special storage conditions because all of them are sensitive to external conditions such as humidity, temperature, and lightning. Storing oil paintings is, therefore, a process that requires substantial skills and knowledge of proper art handling.
Artists and art collectors recommend following several main rules to protect oil paintings during storage:
All artworks should be stored in a separate room.
Framed paintings should be wrapped tightly in a special storage blanket or bubble wrap, which can be fixed with the help of packing tape. This measure is necessary to prevent dusting.
Unframed artworks should be covered with a sheet of silicone release paper and wrapped with glassine paper.
Oil paintings should be stored in stable environments with moderate temperatures. The best temperature for them is 21°C. Temperature fluctuations should be avoided as they may cause irreversible damages.
The optimal humidity for storing oil paintings is about 55%. Higher humidity may lead to molding, which is dangerous for oil canvas.
Each painting should be covered with a piece of cloth or bubble wrap to keep it away from dust and dirt. However, if it is necessary to store oil paintings for a long period, they need airing from time to time to prevent increased humidity. Therefore, it is much better to store pieces of art in specialized storages where the staff can take of the artworks properly.
Direct sunlight is harmful to paintings. It may cause fading, so it is better to store pieces of art in a cool, dry, and dark place.
Storing a painting in a warehouse is the best option because it is the safest place where your artwork will be carefully handled and protected.
The Fine Art Shippers company provides the service of artworks storage and even has a special warehouse for this purpose. Therefore, if you consider storing oil paintings, we can help you with it. Our warehouse meets all mentioned requirements, and professional art handlers working there will care about your oil paintings with due attention. Perfect storage conditions organized by professionals will make relocation a little bit easier because you won't need to worry about your valuable items.