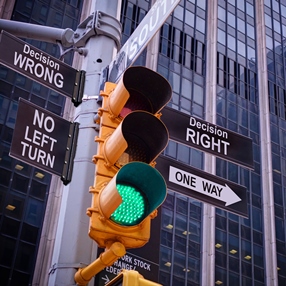 Art and antiques are among those types of items that almost always make people nervous when it comes to their relocation. The fact is that such pieces are very delicate and can be easily damaged in transit. Moreover, since their value is directly linked to their condition, it becomes understandable why to hire professional shippers of fine art is the best solution when moving luxury items. However, to find reliable fine art movers in New York City is a bit more challenging than it may seem. So the question is how to weed out the amateurs and find a trustworthy luxury moving company? This is where the following tips come into play!
Choosing Professional Fine Art Movers in New York City
If you want your art and antiques to arrive at their destination in perfect condition, there are five major steps you should take when looking for reliable fine art movers in New York City:
1. Company's history
The first step is obvious: you should check the company's history. Try to find out how many years it has been in the art moving business and take a look at the previous experience of its owners.
2. Free estimate
Keep in mind that the best fine art movers in New York City offer free estimates, so you do not have to pay anything just to know the cost of the luxury moving services you are interested in.
3. Customer satisfaction
To check the customer reviews and testimonials is the next step you should take. Start with the company's website and then go to social media and other sites to know about customer experience as much as possible.
4. In-house packing and crating
Since transportation is only part of the art moving process, ask about professional packing and crating options. Make sure that the company offers these services in-house and does not trust this job to anyone else.
5. Shipping options
Finally, ensure that the chosen company can provide your art and antiques with the required mode of transport, be it a climate-controlled truck or a cost-effective air transportation solution. Ask about multimodal options if necessary.
As one of the best fine art movers in New York City, Fine Art Shippers is definitely the right choice if you want your artwork to be delivered in its perfect condition. Moreover, we can offer you plenty of art moving services within your budget, so feel free to contact us anytime you need professional help!