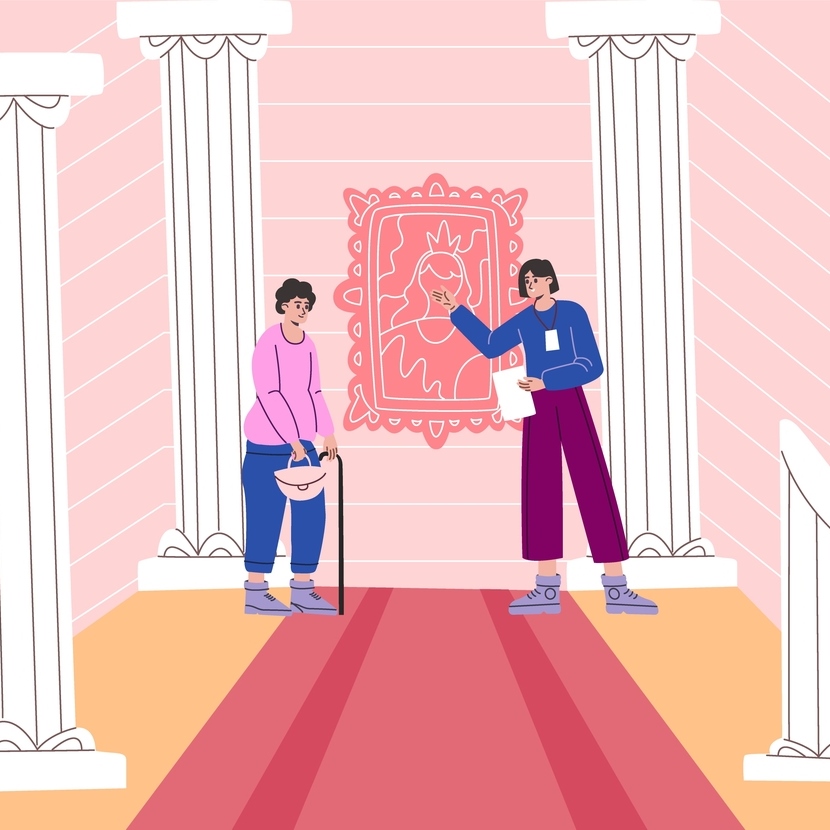 Shipping art internationally is quite a difficult task. Most art pieces are so vulnerable that transporting them becomes risky. However, bringing in a famous piece of art has always been a good way for a museum to increase the number of visitors. It's like how nightclubs bring in popular DJs. Behind each exhibition is a complex logistics network that spans the whole world. When large jet planes capable of transporting goods over long distances emerged in the 1960s, the era of iconic displays began.
Shipping Art Internationally Today
For a work of art to make its way from one country to another, it is necessary to figure out how and when the piece will be transported; who will pay for insurance and shipping; how it will be placed in the museum; what security system will be provided; how temperature and humidity will be controlled.
Some works are considered so important that their transportation needs to be discussed at the government level. Works of art are usually transported by air. Smaller items are shipped by regular passenger aircraft and are often accompanied by a courier. Larger works are transported by cargo aircraft. If a flight requires a stopover, a special climate-controlled warehouse must be booked.
Here are the main points that should be taken into account when shipping art internationally:
1) Proper art packaging and custom crating in wood.
2) Transit art insurance against loss and damage.
3) Full documentation, including artwork description, its value, and export/import permissions if required.
4) Well-thought-out art logistics process.
5) Special climate-controlled trucks that can provide the right conditions for a work of art during transit.
After a long journey, works of art need rest. They are often delivered to the destination in advance to acclimatize before being unpacked. After opening the crates, art handlers check the condition of each object, usually comparing it with the photographs taken at the moment of collection. Works of art are also often accompanied by instructions for their installation to ensure that the process will be smooth and hassle-free. Overall, when it comes to shipping art internationally for museums and galleries, everything should be carefully planned and prepared in advance. For this reason, art institutions and other venues hire professional art logistics companies to handle the entire process and ensure that each artwork arrives at the destination in its perfect condition.