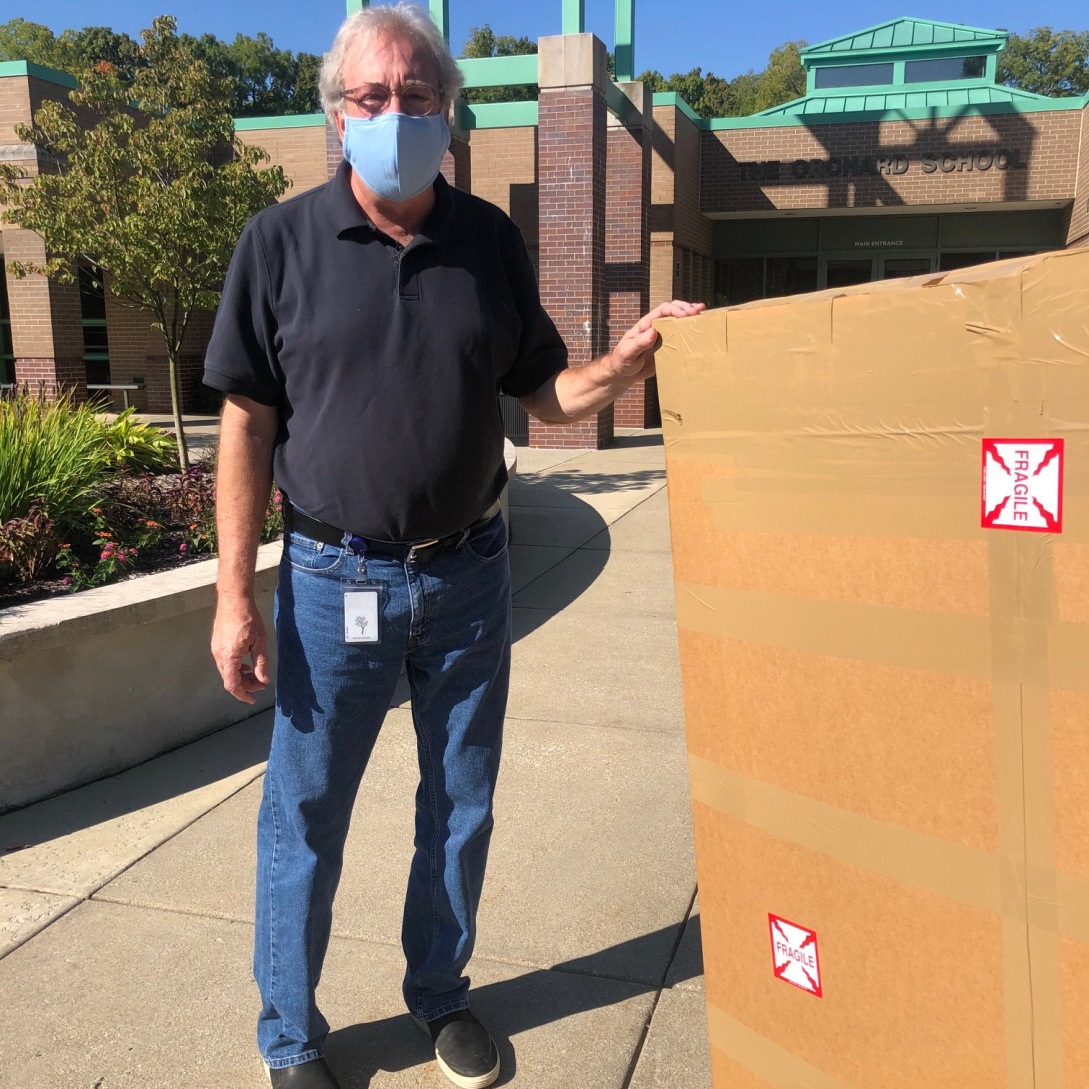 As you know, Fine Art Shippers works with many galleries, artists, art dealers, and collectors in the United States. But did you know that we also serve museums and various art and educational institutions? For example, we had the pleasure of shipping art for the amazing MoMa PS1 in New York, the Rhode Island School of Design in Providence, Fisk University Galleries in Nashville, the Hyde Collection in Glens Falls, the University Art Museum at the University at Albany, and many more. Earlier this year, Fine Art Shippers team also had a great experience working with the Orchard School in Indianapolis, a truly wonderful institution utilizing a progressive method of educating students.
The Orchard School in Indianapolis
The Orchard School is a private, co-educational school in Indianapolis, IN, the main goal of which is to educate and develop the whole child. Founded in 1922, it has always been committed to advance the students' academic success, love of learning, leadership, ethical character, open-mindedness, and self-confidence. Located on a 43-acre campus on the North Side of Indianapolis, the Orchard School also provides its students with many outdoor learning opportunities, following the idea that nature is the best teacher. It is indeed an amazing educational institution, and we are happy that Fine Art Shippers was entrusted with shipping art for it.
Shipping art for the Orchard School
Shipping art for the Orchard School was a wonderful experience. We loved working with these amazing people, and it was a pleasure for our team to deliver a piece of art to Indianapolis for them. Indianapolis is actually one of our most popular destinations in the Midwestern United States. We have regular art shuttles going to this part of the country from New York, Florida, Texas, and California, and we are always ready to ship fine art and other valuables to Indianapolis or another city in the Midwestern US.
Feel free to contact Fine Art Shippers whatever art shipping help in the United States you need!