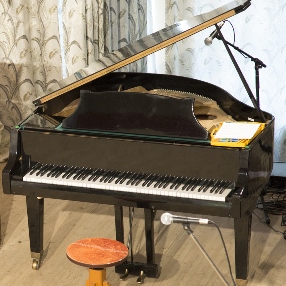 Shipping a piano is a precise operation that requires experience, skills, and knowledge. First of all, pianos are known for their incredible weight. For example, an average piano weighs between 500 to 900 pounds, and the weight of a grand piano can be anywhere up to 1,300 pounds or sometimes even more. Secondly, despite their size and weight, pianos are actually highly vulnerable and require special handling during the move. Plus, any piano is a valuable and often expensive musical instrument, the damage of which can cost the owner a fortune. Keeping all these facts in mind, it becomes understandable why shipping a piano should only be undertaken by professionals. Nevertheless, while it is not a problem to hire local piano shippers to relocate your musical instrument, to ship a piano overseas is indeed a challenge, but it does not mean that this task is impossible.
As a professional fine art shipping company, Fine Art Shippers offers many art-related services to meet the needs of the art community. Moreover, we are proficient in shipping antique furniture, large sculptures, and other bulky items both nationally and internationally. What is no less important, our team has extensive experience in shipping pianos of any size and weight overseas, making our service stand out and go the extra mile in exceeding our clients' expectations. So whether it comes to a spinet or a concert grand piano, Fine Art Shippers is always the right choice if you are looking for the safest way of shipping a piano long-distance.
Shipping a piano overseas
As it has been already said, a piano is both a heavy and vulnerable musical instrument with a whole range of shipping requirements. So if you need it to be delivered overseas, the only right way is to transport it by sea freight. At Fine Art Shippers, we can organize the entire process of shipping a piano quickly and efficiently. We will come to your place, pick up your treasured musical instrument, pack and crate it in our warehouse, organize all the necessary documentation, and deliver it to the seaport for its further international transportation. Once your piano arrives at the destination, our reliable partners will arrange the final delivery to the indicated location.
Shipping a piano overseas is a challenge, but if you order our piano shipping service, we will make this process for you as hassle-free and seamless as possible. Besides, you are sure to love our prices as they cannot be beaten!