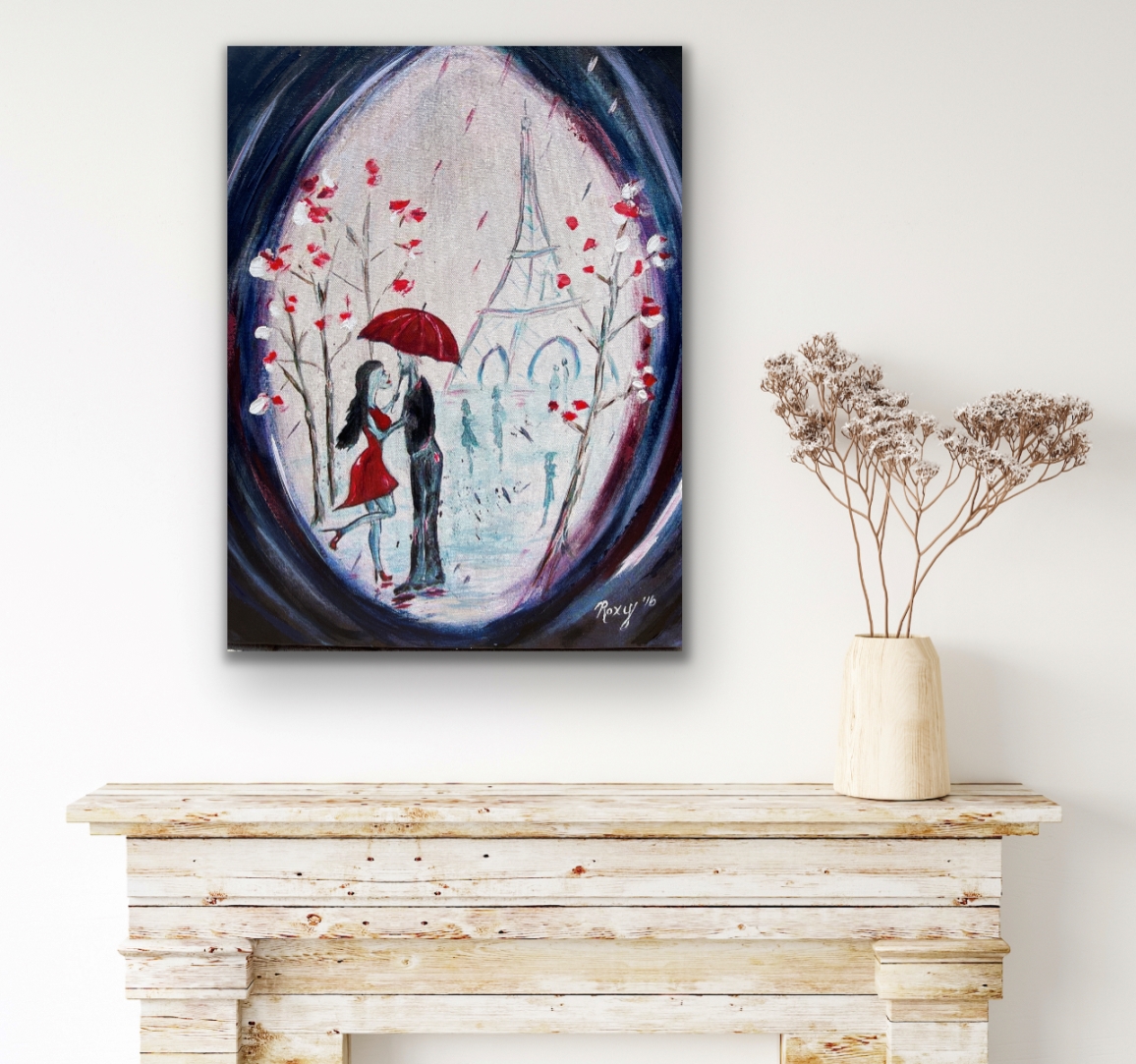 In this busy world of ours, we all sometimes need to experience moments of relaxation, harmony, and tranquility. One great way to do it is to gaze at the endless beauty of art by Roxy Rich, a talented artist whose lively and cheerful paintings are collected all over the country and abroad. Roxy Rich is widely known for her unique style of Romantic Impressionism that touches the heart and soul of everyone viewing her amazing works.
Romantic Impressionism in the Art of Roxy Rich
Roxy Rich's Romantic Impressionism is heavily influenced by Monet's paintings and the beautiful sights from her many travels. This can be clearly seen in the artist's Cotswolds Series inspired by the medieval architecture of England and the Romantic Art Series inspired by her first visit to Paris. The latter is arguably the most popular series by Roxy Rich, as all of the original paintings have been sold. However, Romantic Art Giclee prints created on 100% Cotton Gallery Wrapped Canvas and enhanced by Roxy herself are still available for sale.
Another highlight in the collection of Roxy Rich is her Dresden Bartender Art Series created specifically for the world-famous Dresden Restaurant and Lounge located in the Los Feliz district of East Los Angeles. Each painting from this series has a metallic underlay to pick up the light from the vintage chandelier in the Dresden's extremely dimly lighted lounge. The Dresden Bartender Art Series, which features ten pieces, is a unique one in Roxy's career, as the artist typically paints landscapes.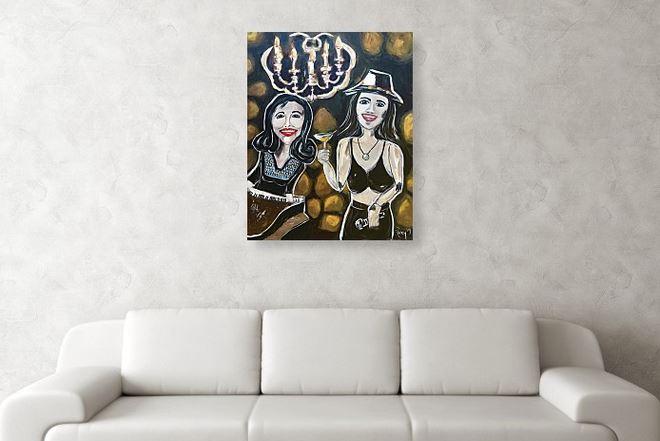 It is also impossible not to mention Roxy Rich's Northern Birds Series inspired by her travel to Cape Cod and the amazing Boats/Harbor Series inspired by sailing ships and European harbors.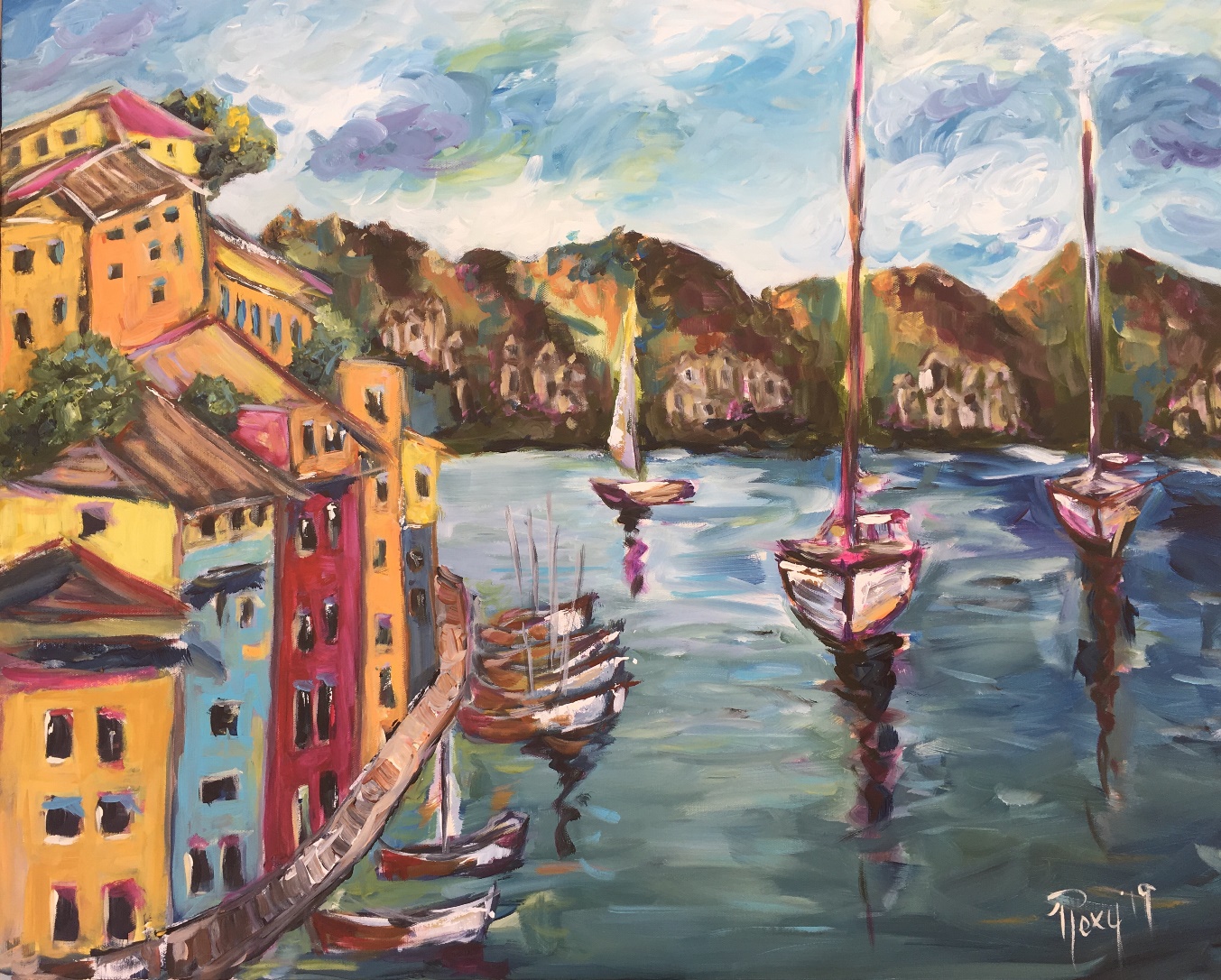 Whether you are looking for original paintings in the artist's iconic style of Romantic Impressionism or high-quality fine art prints, be sure to visit Roxy Rich's official website or follow @ComicRoxy on Instagram to see updates and videos of works in progress.
Photo courtesy of Roxy Rich