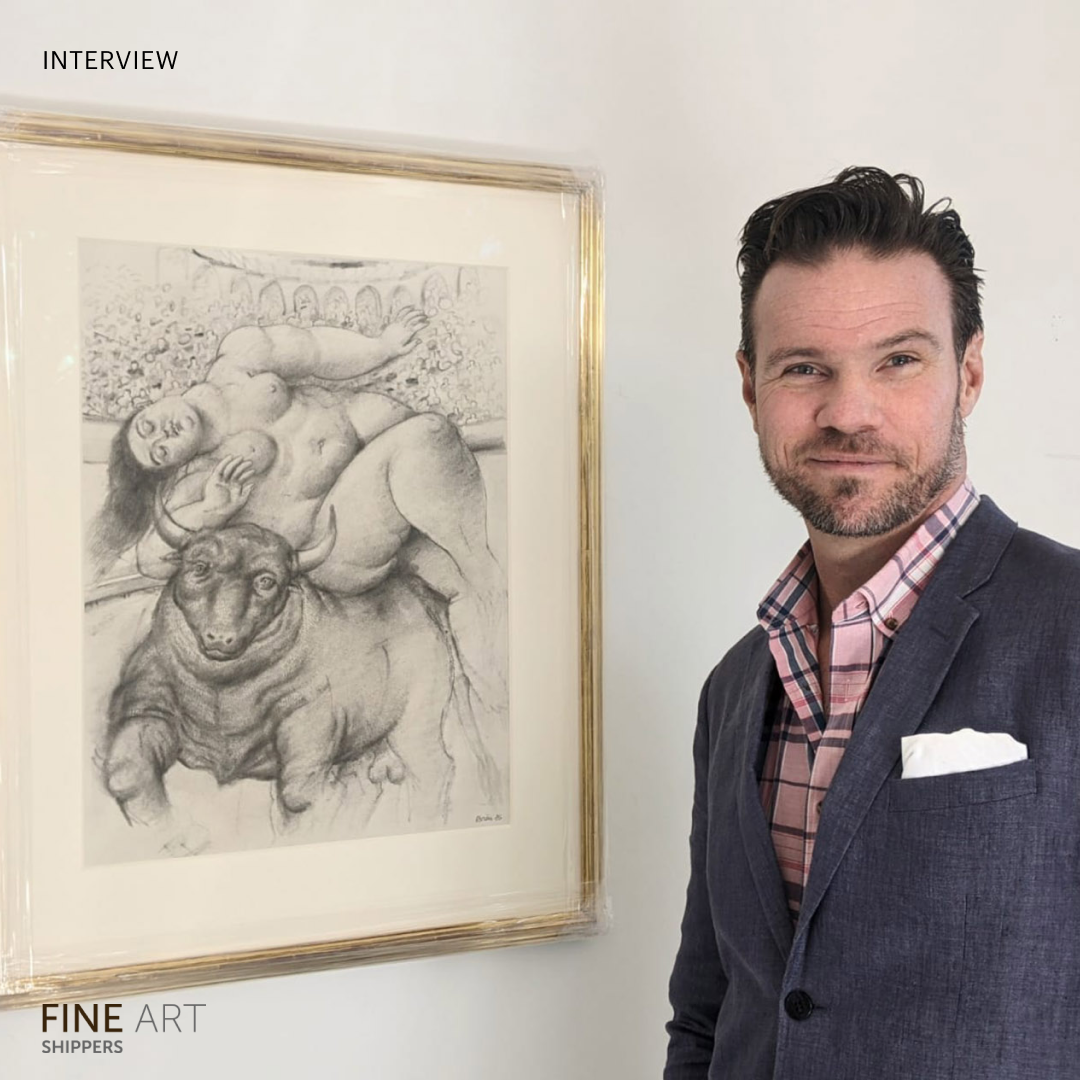 Reed Horth is a co-founder of the Miami-based art advisory Robin Rile Fine Art. Fine Art Shippers spoke with him about remote sales, the role of personal connections in art deals, and ways to elevate the status of arts in society.
Robin Rile Fine Art: From Dali to Banksy
Tell me about the establishment of Robin Rile Fine Art. What was your motivation to start an art consulting firm?
Reed Horth: Robin Rile Fine Art was born out of desperation. For 12 years, I had been committed to a gallery, helping it expand to four different locations. However, by 2008, as the economy waned and disagreements with my then-boss grew, it became clear I needed a change. So together with my girlfriend at the time, who is now my wife, we decided to start our own business in Miami, her hometown.
I collaborated with emerging artists and methodically built a database. While I had a lot of experience to back me up, the next two years, marked by economic challenges, were very hard. I worked without taking days off or vacations. But my perseverance paid off, with sales witnessing a consistent rise year after year. I think one of the key elements of our success was the principle that every sale, big or small, matters. We always do our best not only to find the artwork our clients are looking for but also to make their experience with us smooth and enjoyable. The fact that their children are now buying with us shows that it's an effective approach.
Since you mentioned your clients—what is your process, and how do you make it satisfying for them?
During my time at the gallery, I often worked in locations with little foot traffic. In the late 90s, well before many had become accustomed to digital communication, I began collecting and using email addresses to send out photos of artworks. Although faxes were common then, I believed email was the future. By 2003, I started using emerging art platforms like ArtNet and ArtPrice. I've never been an outstanding in-person salesperson, but I excel as a writer. Using my skills, I could effectively communicate with potential clients. Thanks to this approach, by 2006-2007, the gallery's online sales exceeded in-store sales.
When I left in 2008, I had a working strategy that I only needed to apply to my own venture. My wife and I chose not to open a traditional gallery to avoid high overheads. Instead, we focused on remote sales, ensuring effective logistics for artworks, and safeguarding all parties involved. Over time, even distant clients felt confident enough to invest significant sums, assured they'd receive precisely what they expected.

Do you need to meet with your clients in person? In which situations?
We have artworks in our home and often welcome collectors for personal visits. Recently, a client from Colorado visited. We shared a glass of whiskey, and by the end of our chat, he decided to purchase a Mr. Brainwash piece from our collection. While our home isn't a traditional gallery, we have several notable artworks, including pieces by Damien Hirst and Mr. Brainwash. Meeting clients in person is something we value, and I frequently travel to international locations like London, Geneva, or Hong Kong to discuss deals with them.
Trips are an integral part of the work. Sometimes, I tell clients it's easier to move me than the art, especially when considering the potential risks to the artwork during transit. Every client and situation is unique, so we tailor our approach to ensure the process feels right for them.
You work with famous artists, including the big names of the 20th century such as Pablo Picasso, Salvador Dali, Andy Warhol, Keith Haring, etc. Why did you choose these artists, apart from their popularity?
Starting my art journey in Tampa, Florida, I was fortunate to live not far from the Salvador Dali Museum in St. Petersburg, which I frequented often. In my first gallery, there was a collection of Dali prints that went largely unnoticed. Taking the initiative, I not only sold them but also began selling sculptures and drawings. In general, I've always been drawn to 20th-century Spanish art: Salvador Dali, Pablo Picasso, and Joan Miro, and they remain at the heart of my work and passion. However, I also deal in pieces by 20th-century icons such as Marc Chagall and Andy Warhol, as well as contemporary artists like Damien Hirst, Jeff Koons, Banksy, and Shepard Fairey. Being a native New Yorker, street art has always resonated with me.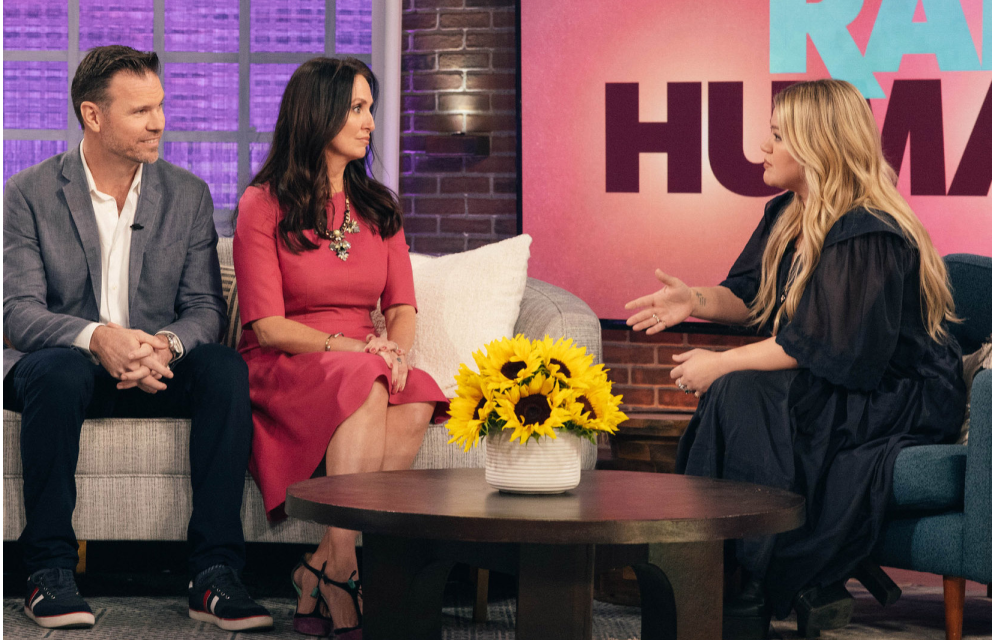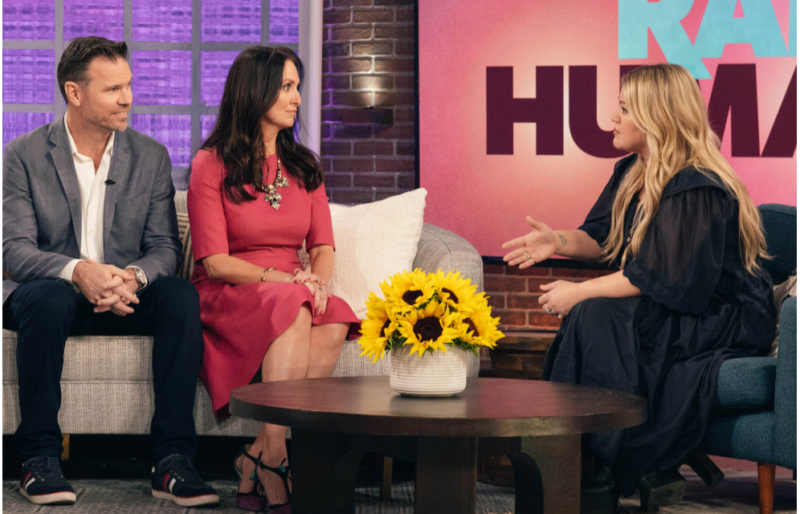 Do you work on the primary or the secondary market when it comes to living artists?
I've been in the art industry for years and have built a wide network both in primary and secondary markets. Many pieces come from clients who bought from me years ago. I have contacts around the world who find artwork for me. For every piece, we verify its authenticity, condition, and price, and ensure all the necessary paperwork is in place. Safety is our priority, and I work only with trusted sources.
What advice would you give to collectors who look at art as an investment? What trends should they be aware of?
When discussing art as an investment, I would note that it's not purely about financial returns. We emphasize the aesthetic and personal enjoyment of the artwork. While 20th-century artists usually experience a more gradual appreciation, contemporary art can fluctuate wildly. For instance, the value of Banksy's works rose by 330% during the pandemic, before cooling more recently. Our aim is to guide collectors, highlighting potential opportunities or "gaps" in the market. In the 1990s, late Picasso pieces were overlooked, but now they're highly sought after. Similarly, we currently see potential in the Cuban art market, with artists like Wifredo Lam and Rene Portocarrero. For someone with a 20th-century surrealism collection, adding a piece from these artists not only makes curatorial sense but may also offer future investment benefits.
What is the most exciting part of your job as an art dealer and consultant?
I hope my work helps expand the circle of those who appreciate art. It's a wonderful feeling to play even a small role in art history by connecting artists and collectors. I believe this contributes to elevating the status of art in society. Of course, the impact of large-scale projects, such as Art Basel and Art Miami, and significant institutions like the Pérez Art Museum, Miami is more evident. Living here, I've observed our city's art literacy gradually increasing. But we as individuals also contribute to deepening the dialogue between the world of art and society.In this regard, our non-profit project, Comic Kids, is especially dear to me. My wife and I started it in 2018 to introduce underserved kids to art through comics, cartoons, and books. Despite society often discouraging the arts as a viable career, there are numerous professions within this field, from architecture to graphic design. The arts are sadly underfunded and undervalued in schools. Too often, art is perceived as impractical, with assumptions that it can't provide a stable livelihood. But it can! My wife and I aim to show kids the potential and the array of skills behind creative professions. The art world offers numerous career opportunities, not just as creatives but also as producers, managers, curators, and more. We're delighted to help expand children's perspectives on what is possible in life.
Interview by Inna Logunova 
Photo courtesy of Robin Rile Fine Art