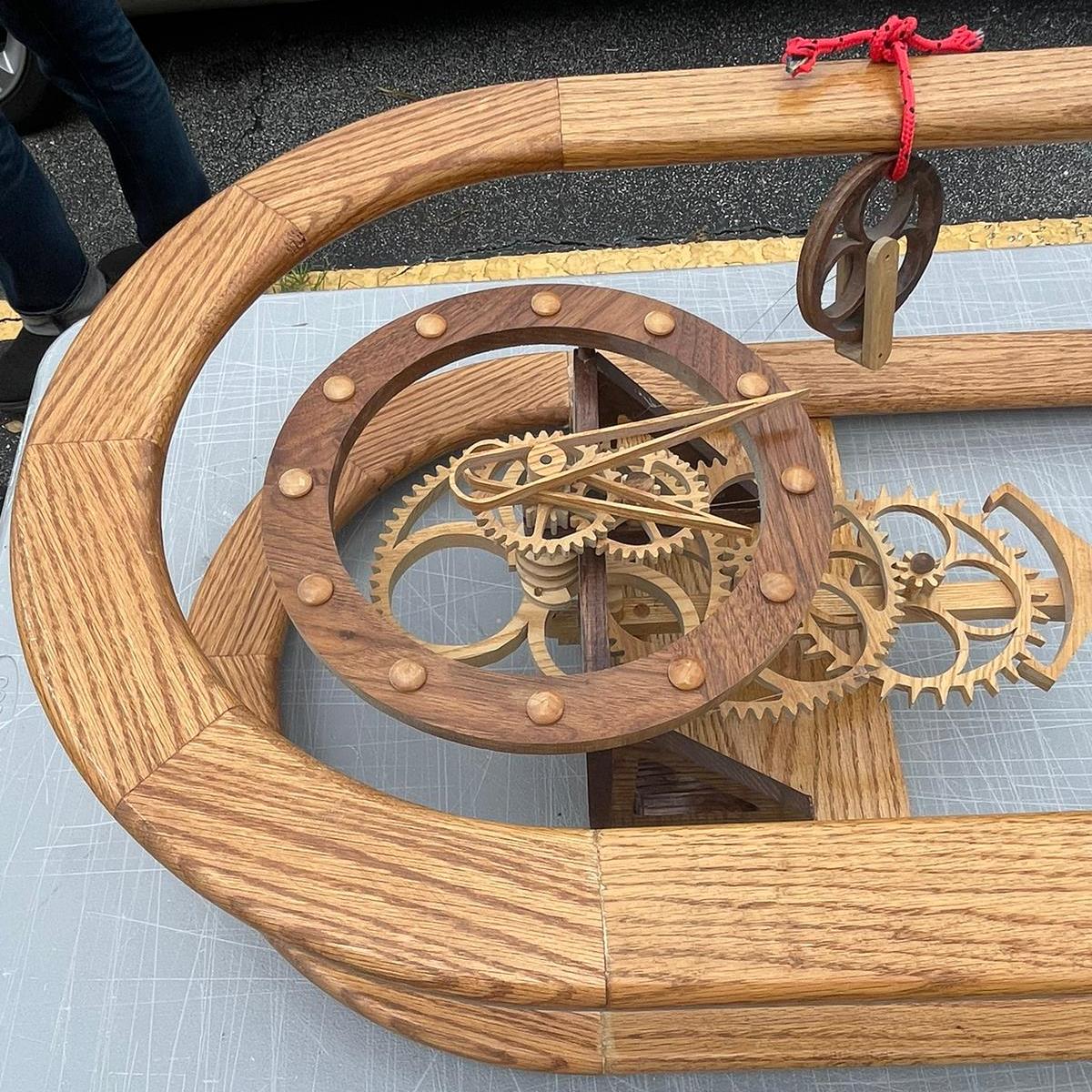 Challenges can be amazing experiences. The more intricate and structurally complex an art piece is, the more exciting the job feels. No matter how difficult the task might be, our professional art handlers will find a way to approach it. Fine Art Shippers recently managed one of such rewarding jobs when shipping decorative clocks from Florida to California.
Art Delivery from Florida to California: Shipping Decorative Clocks
Shipping decorative clocks is more complex than it might seem. Of course, all clocks, be it a cuckoo clock or a massive grandfather clock, present a certain challenge for art movers. They often have a lot of moving parts that are easy to break and must be treated extremely carefully during transportation. Disassembling a clock should be done with expert precision in order not to damage the delicate inner mechanism. When it comes to decorative clocks like those we have recently collected from our clients, the situation becomes even more interesting. Unlike a regular clock, these exquisite pieces can be considered true works of art.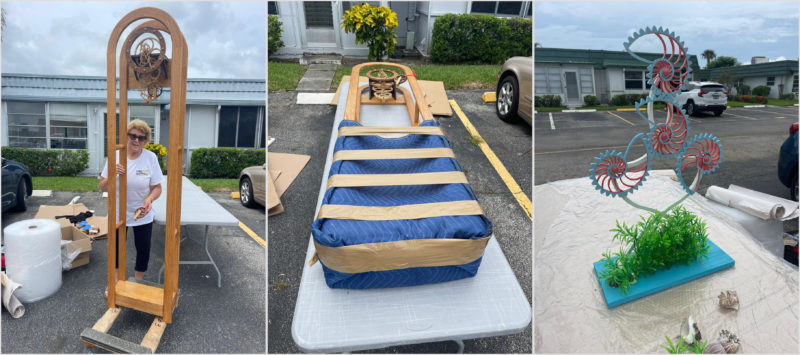 As you can see in the pictures, these decorative clocks have a lot of exposed elements and a fragile but complex construction. Nevertheless, our expert team managed to handle the items without any issues. Fine Art Shippers is currently in the process of shipping the clocks to California by one of our art shuttles. Our team has done a great job providing optimal protection for the precious items. Moving blankets, kraft bubble, and other durable packing materials were used to ensure that the partially disassembled clocks would arrive at their destination in prime condition.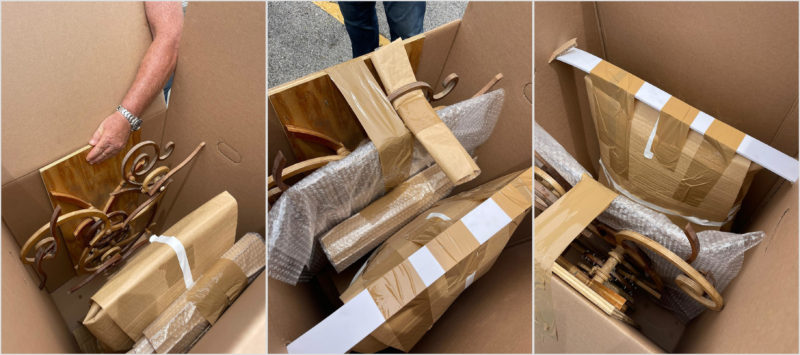 About our services
Fine Art Shippers does not back down from a challenge. Thanks to our team of seasoned experts in art handling, we always provide the best art logistics services possible. Our company is exceedingly experienced in shipping decorative clocks, fine furniture, artworks, and other types of collectibles and valuables all over the United States. Do you want to arrange a delivery or receive a consultation directly from our company's representatives? All you need to do is call us at (917) 658-5075 or email us at info@fineartshippers.com. We are always ready to answer your questions.