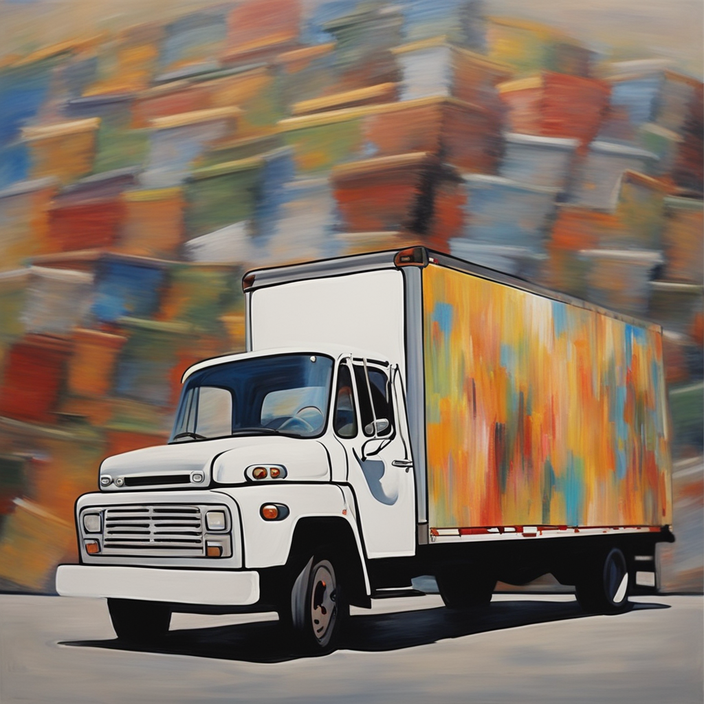 Fine art transportation should be carefully planned and organized to ensure your belongings reach the destination point intact. Here are the main considerations and rules for professional artwork shipment from A to Z.
Steps for Preparing Your Fine Art for Transportation
So, how should you approach fine art transportation? Here is a step-by-step algorithm for arranging the shipment.
– Measure the object's dimensions. This way, you will be able to choose the box, tube, or crate needed for your item's secure packaging for transfer. Besides, you can compare the shipping costs for each of these package types after thorough dimension estimates.
– Shop for packaging materials. The bare minimum you will need during shipment is the cutter, tape, T-square for straight cuts, and a box sizer for cardboard folding.
– Use glassine paper or art plastic to cover the artwork before packaging. It will protect the surface from dust and moisture in the transportation process. Use acid-free tape to seal the glassine paper; this is the safest option for fine art handling.
– Use cardboard corner protectors and painter's tape for protection from punctures in case the glass breaks during transportation.
– Don't ignore bubble wrap as an extra cushioning measure for your shipment.
Even if you do everything right and package the piece well, the success of fine art transportation depends solely on the shipping company. Thus, we recommend working with the best and entrusting your precious belongings only to experienced art handlers.
Fine Art Transportation: Stretched and Unstretched Objects
Depending on whether your fine art object is stretched or unstretched, framed or unframed, you will need to apply different packaging techniques.
Framed and stretched fine art should be wrapped into cushioning materials, sealed with tape, and placed into a crate or thick cardboard box – just as we've explained above.
Unstretched fine art can be matted with the help of an archival (museum) mat board and a mat board window. You can also pack it between two sheets of foam, with glassine paper on both sides. This arrangement prevents the fine art piece from shifting while in transit. Make sure all materials are acid-free, as acid can damage the artwork. Another option is rolling the painting up and putting it into a tube, but not all paintings can be rolled up – you should be extra careful with oil paintings, in particular.
Whenever you ship framed fine art, make sure to label it as a fragile item and mark the side that matches the glass cover of the painting. These precautions will ensure proper handling of the piece by your shippers.