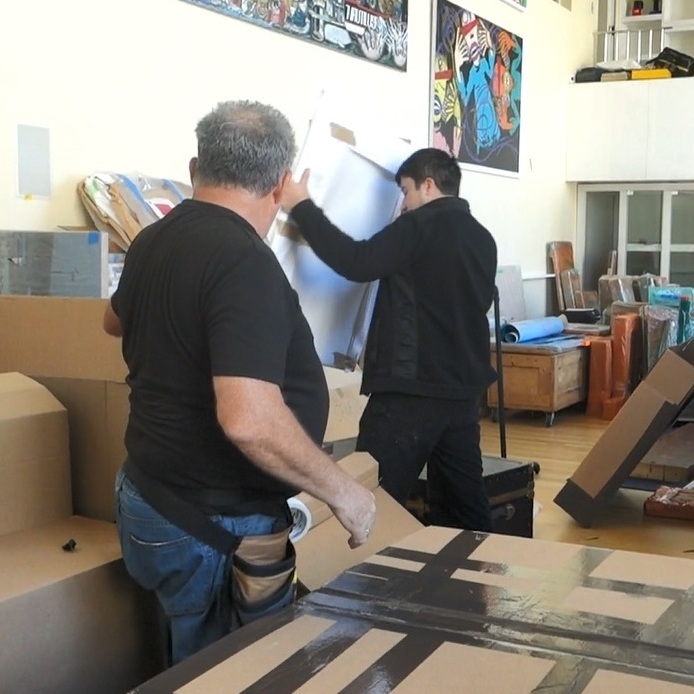 Fine Art Shippers is an art logistics company providing specialized services of fine art shipping in NYC and other cities across the United States and worldwide. We offer individual art shipping options, as well as consolidated national shuttles that go from New York to Washington, D.C., Denver, Chicago, Miami, Los Angeles, Las Vegas, Houston, Dallas, and other cities. Fine Art Shippers also specializes in international shipping of art and antiques. We have partners all over the globe and a network of representative offices in the United Kingdom, France, Germany, Spain, Russia, China, Taiwan, and other countries worldwide.
Professional Fine Art Shipping in NYC
Fine Art Shippers has been providing services of fine art shipping in NYC for over 25 years. We have established ourselves as a reliable art logistics company trusted by many reputable fine art galleries, artists, auction houses, private collectors, and art institutions of any kind. Our services include local transportation of art, national shuttles, and international shipping of valuable items with white glove deliveries worldwide. We also offer art packing and unpacking, custom crating, art storage, art installation, art insurance, and other services that may be required in the world of art.
Over the years of our work, we have gained extensive experience in shipping delicate and fragile pieces and learned many solutions for transporting all types of oversized cargo. Fine Art Shippers particularly specializes in shipping large collections of art and antiques. We are proud to have helped so many artists and private collectors relocate their valuable collections, handling the entire process of art transportation, from start to finish.
If you are looking for professional fine art shipping services in NYC, be sure to contact Fine Art Shippers or request a free shipping quote online. Be it a single artwork or an entire estate, we will pick up and deliver your possessions safely and securely.