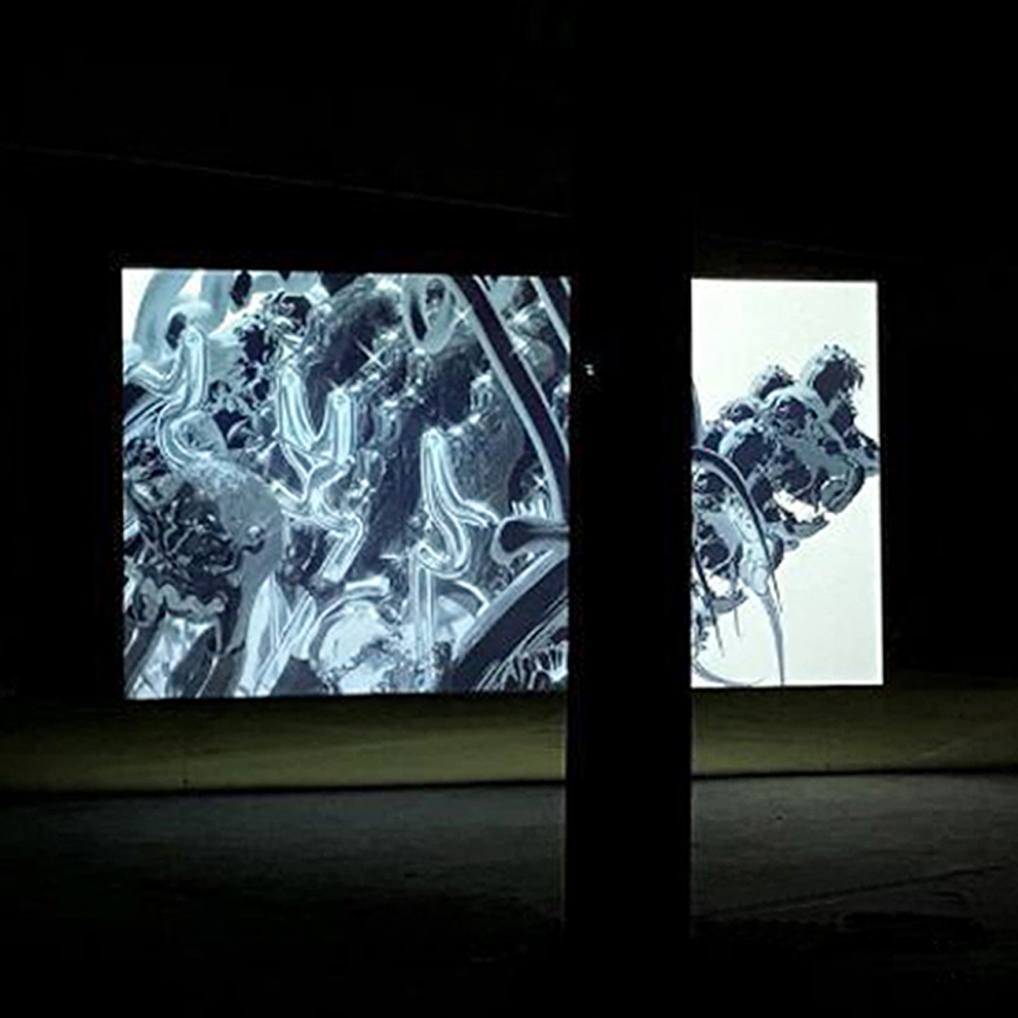 This Friday, the 2nd Annual Event of IROMEDIA opened its doors in Tehran, Iran, featuring new media art by local and international artists. From September 1 to September 15, the visitors have a unique opportunity to experience cutting-edge works created by talented Iranian and Latin American artists. Fine Art Shippers is pleased to share the news about this important event that takes place at TECH_FAC New Media Arts Museum in Tehran.
Platform 101 Artists to Present New Media Art at IROMEDIA in Tehran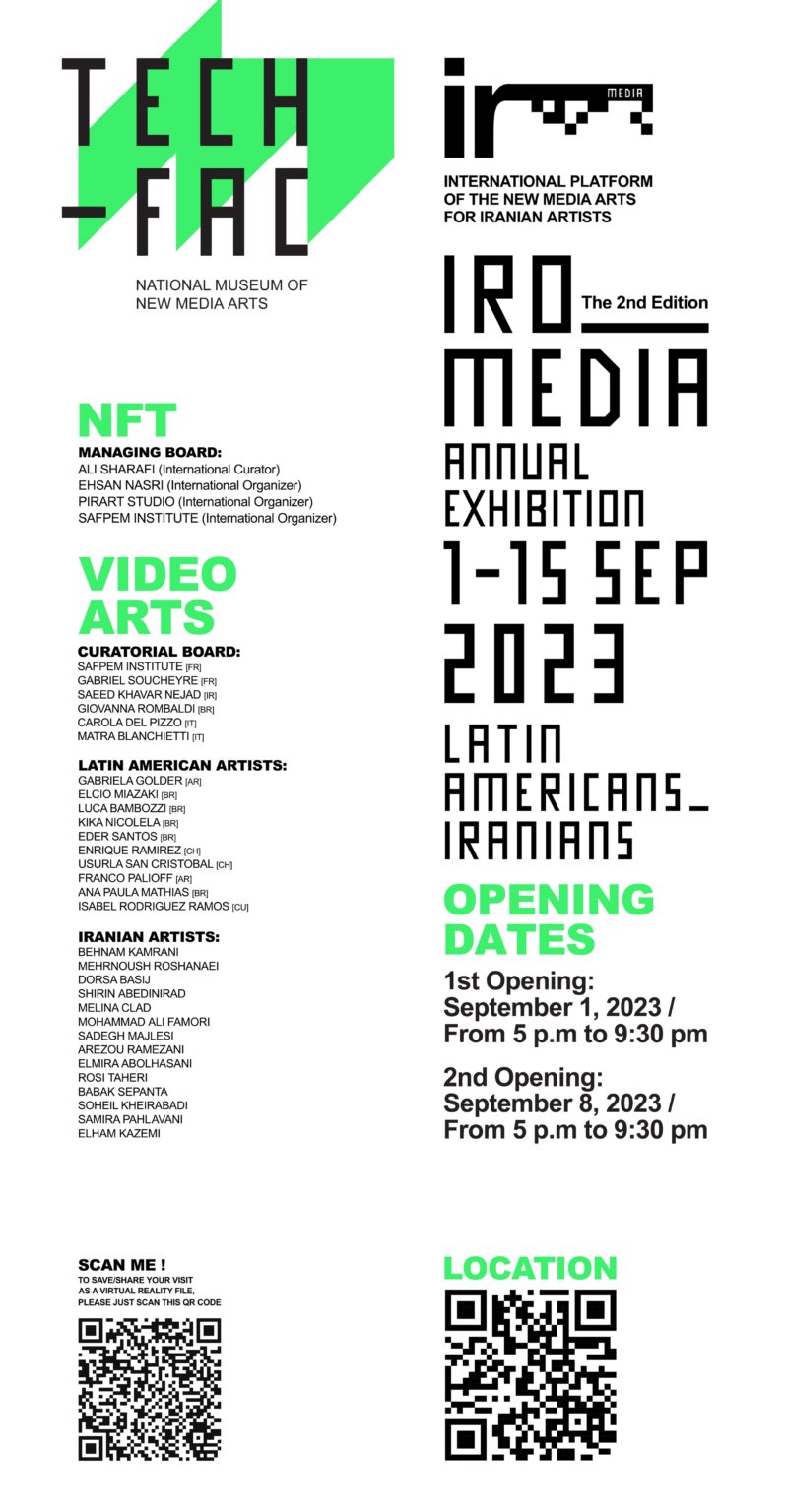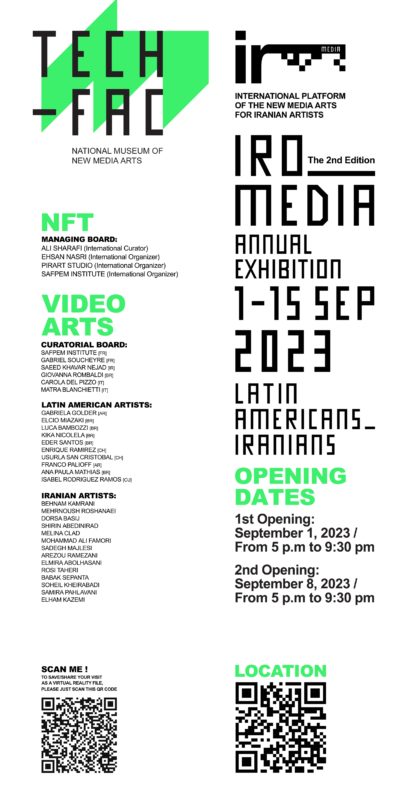 This September, TECH_FAC New Media Arts Museum is hosting the second edition of IROMEDIA, a very special event dedicated to new media art. Many established artists from Iran, Cuba, Brazil, Chile, and Argentina have come to Tehran to present their innovative video art pieces. Each of them has reimagined the medium in their own way, creating a wild mix of contemporary technological advances and their own artistic vision. The Iranian part of the show includes works by Mohammad Ali Famori, Melina Clade, Dorsa Basij, Shirin Abedinirad, Mehrnoosh Roshanaei, Behnam Kamrani, Sadeq Majlesipour, Elham Kazemi, Samira Pahlevani, Babak Sepanta, Rosi Taheri, Arezou Ramezani, Soheil Kheirabadi, and Elmira Abolhasani. Among Latin American artists are Enrique Ramirez, Lucas Bambozzi, Gabriela Golder, Elcio Miazaki, and others.
Those who are already familiar with the work of Platform 101 artists won't be surprised to see some of them among the participants of this year's edition of IROMEDIA. Platform 101 was founded by the Iranian multidisciplinary artist and curator Mohammad Ali Famori in 2018 and has already made a name for itself in the world of new media art. The institution is widely known for creating a unique space that promotes freedom of expression and creativity. Platform 101 can also be considered the birthplace of glitch art in Iran, with its director Mohammad Ali Famori being the author of the Manifesto of Iranian Glitch Art.
IROMEDIA will take place from September 1 to September 15 at TECH_FAC New Media Arts Museum in Tehran, Iran, with the first opening for the video art part of the show on September 1 and the second opening for NFT art on September 8.
Fine Art Shippers congratulates Platform 101 artists on the show and wishes them the best of luck with this and all the upcoming projects.
Photo courtesy of Platform 101