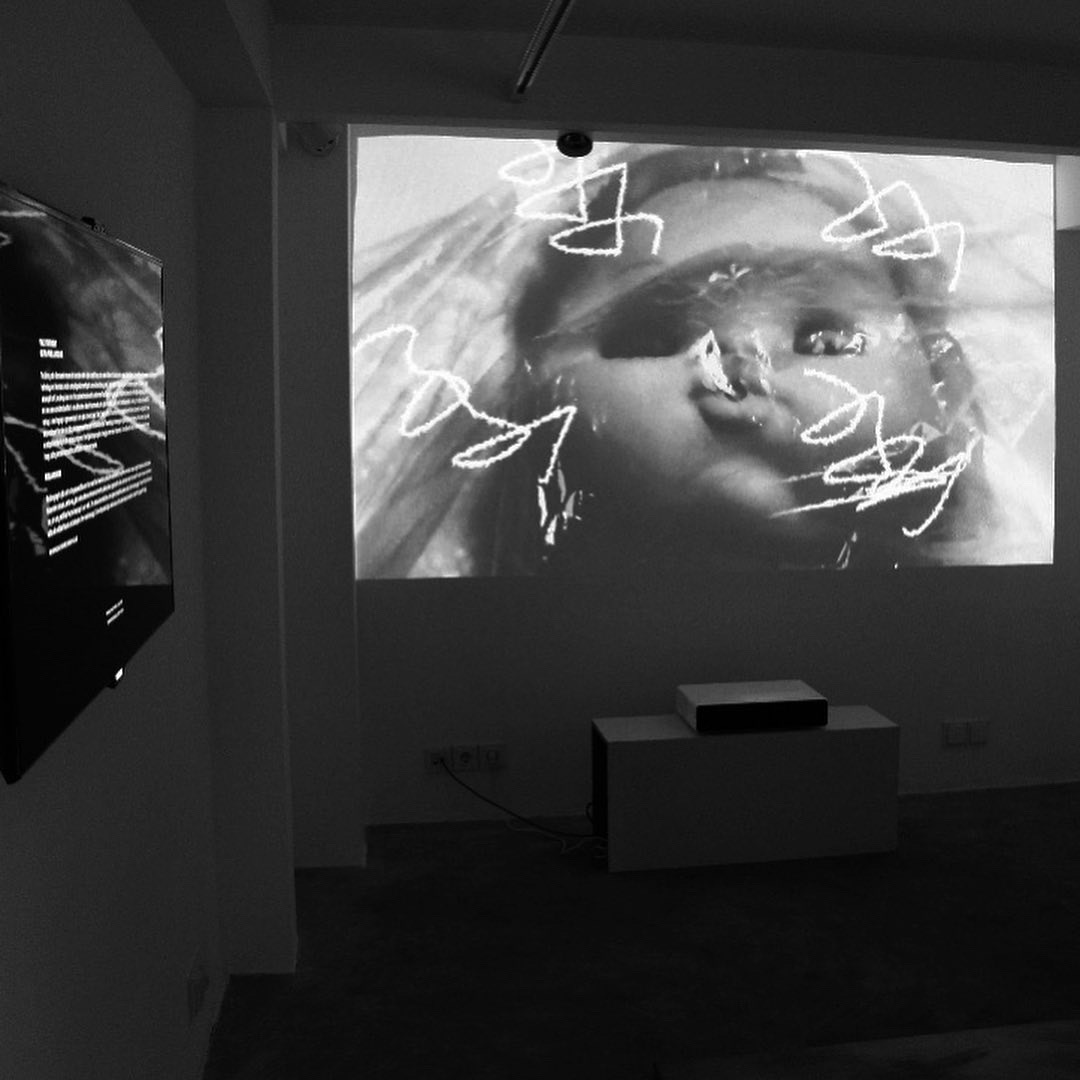 Why do we all lose touch with our inner child over the years? Does it happen because of too many noises and the explosive growth of information that distracts us from our core values and integrities? How to get in touch with our inner essence again and give it a voice? All these questions became the basis for the main idea lying behind "Aberration of Inner Child," the newest experimental glitch video art piece presented by Arezou Ramezani at the Platform 101 ongoing exhibition "Glitch Art: Pixel Language."
Aberration of Inner Child: Glitch Video Art by Arezou Ramezani
Arezou Ramezani is an animator, painter, glitch artist, and graphic designer. She studied Visual Communication and Animation at Tehran University of Art in Iran and Animation Production at Arts University Bournemouth in the United Kingdom. Arezou Ramezani already has extensive experience working as a freelance animator, and she continues to develop her evocative painting style, creating absolutely amazing artworks, many of which have been sold worldwide. The artist has also released "Arezou Art," a podcast focusing on talking to artists and other creative minds about animation and art, which is well worth a listen.
"Aberration of Inner Child" is one of the latest glitch video art pieces by Arezou Ramezani. In this work, the artist uses video and glitch 2D animation to demonstrate the subject of weary and lost souls and the struggle to stay conscious and aware in a world full of distractions and noises. "Aberration of Inner Child" is also about our memories that we constantly edit, construct, and reconstruct, even those that have left us but are still remembered today.
Arezou Ramezani's "Aberration of Inner Child" was presented to the public in the 7th week of "Glitch Art: Pixel Language" at Bavan Gallery and was a great success. The exhibition is still on view, so if you happen to be in Tehran, take your time to visit the gallery and enjoy the best in glitch video art.