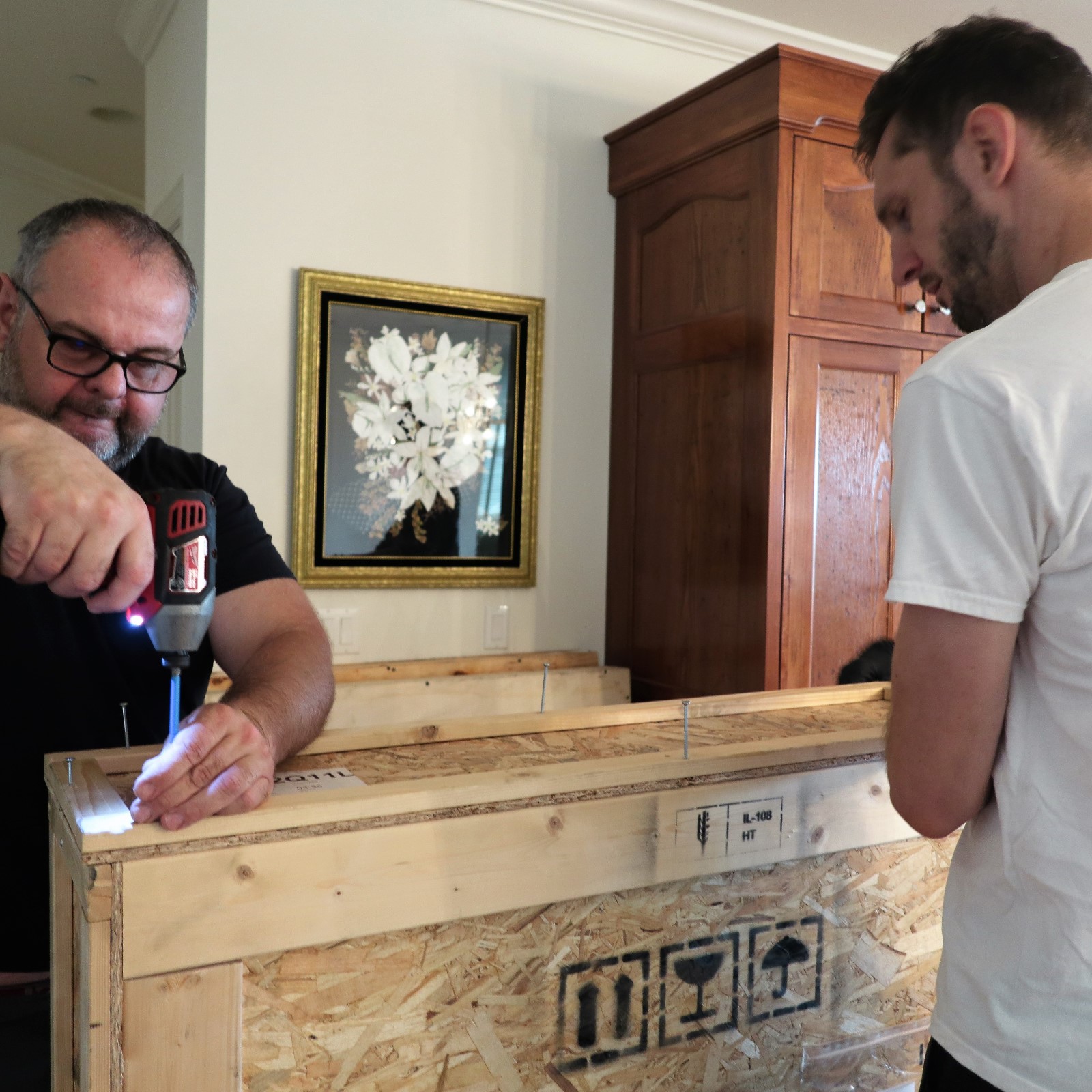 Any artwork shipping procedure is problematic and full of surprises, and things can get even worse when you need to have your work of art delivered across the border. Thus, it is imperative to ensure high-quality, secure packing when shipping artwork internationally. The intactness of your precious belongings is in your hands, so we recommend consulting with the shipping experts to guarantee your art and antiques reach their destination safe and sound.
Let's discuss a few options you may consider when planning a shipping venture to help you make an informed choice and preserve peace of mind while your artwork is in transit.
Wooden Crates
A custom-made wooden crate is a golden standard in the shipping industry, especially when shipping artwork internationally. Such crates can be made in full compliance with your artwork's dimensions and size to fix it tightly and prevent compaction in the process of transfer. The material of the crate will depend on the item's type:
Wood or plywood is optimal for packaging paintings, sculptures, and other fragile and delicate artworks. It is strong and durable, so it can protect your belongings from fluctuations in environmental conditions and guarantee the object's intactness even during a long transit.
Density fiberboard is a standard choice for less fragile items, as they are lightweight and won't cause you additional expenditures for the freight weight and packaging.
OSB crates are made of oriented strand board; they are the cheapest option, but they don't offer end-to-end protection for your objects and should be considered only for short-distance transfers (domestic or local). Thus, we don't recommend this option for shipping artwork internationally.
At Fine Art Shippers, we use only wood and plywood to build custom crates because this material is the best for the protection of art and antiques in transit.
In addition to being crated in wood for international shipment, artworks will need to be properly soft-packed. Consider the following options.
Customized Boxes and Cartons
Another option is a corrugated carton or box, either standard or made in compliance with your artwork's individual dimensions. The transportation boxes and cartons are thoroughly glued and taped to ensure the full intactness of the packaged item during the entire travel.
Foam-Based Wraps
Foam usage for packaging adds an extra layer of stability and protection from cracking during transportation. The form is aerated and thick in texture, filling all empty space between the box or crate and the packaged item. This way, the artwork is fully protected from damage in case of any shocks, vibrations, or compaction in the process of delivery.
Other Considerations for Shipping Artwork Internationally
Physical protection of your artwork is only a part of the tedious process of arranging international shipment. Please don't forget to consult a legal firm to ensure that your transfer of valuable antiques and collectibles meets international regulations. Also, prepare all documentation for the transported item and take care of comprehensive insurance coverage to sleep well while your artwork is in transit.