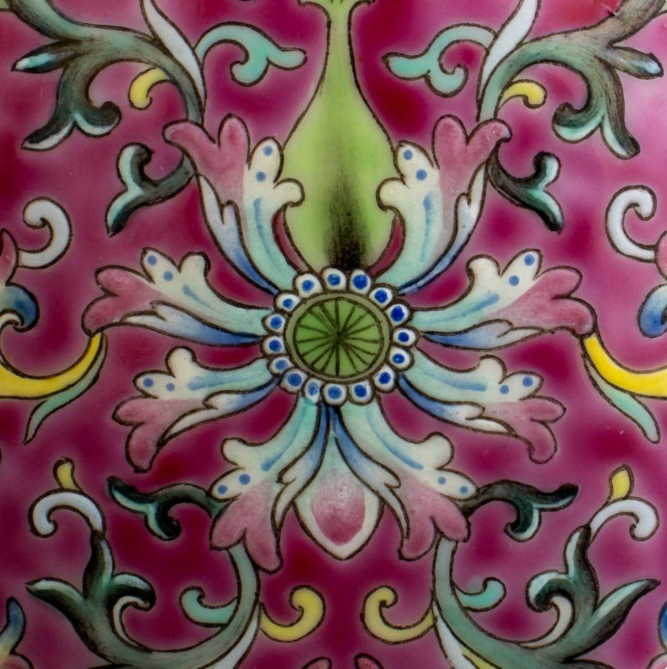 Are you an avid collector of artworks and antiques? New York City has something exciting to offer to anyone who loves art and wants to enrich their collection. On March 19, Auctions at Showplace will hold New York City Asia Week Auction. Showplace is a platform that regularly hosts auctions featuring fine art and antiques in many different categories. This time, Showplace invites you to partake in its auction dedicated to Asian art, which will present 280 lots. From works by contemporary Vietnamese artists to antique jade carvings, New York City Asia Week Auction will wow you with its refined selection of valuables. Let's take a look at the most anticipated lots.
Highlights of the Upcoming New York City Asia Week Auction
Lot 80: Indian Sandstone Nandi Sculptures, Pair
Estimate: $6,000 – $8,000
New York City Asia Week Auction features many artifacts of cultural and religious value. These two Indian figurines carved from sandstone depict animals resembling bulls or oxen called Nandi. These animals are significant to those who practice Hinduism, as they are associated with the god Shiva.

Lot 42: Chinese Jade Carving of Man & Mythical Beast
Estimate: $4,000 – $6,000
This detailed sculpture made from jade used to belong to Indrani Yogasundram, the wife of the Sri Lankan diplomat Yogaraj Yogasundram. The piece depicts a man standing next to a mythical creature.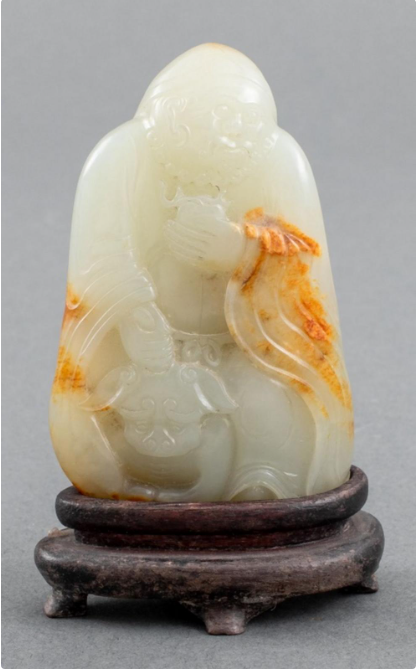 Lot 91: Art Deco Art Moderne Two-Color Mahogany Desk
Estimate: $3,000 – $5,000
New York City Asia Week Auction features an impressive collection of items coming not only from Asia but also from all over the world. For example, this mahogany desk was most likely created in the 1930s in the US and belonged to Judy Wald, a notable figure in the advertising world of the time.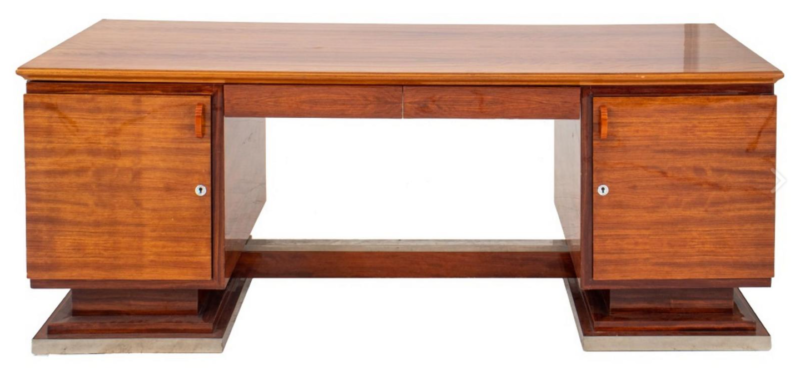 Lot 99: Chinese Jiaqing Mark Famille Rose Conjoined Vase
Estimate: $3,000 – $5,000
This unique Chinese porcelain piece will become a colorful addition to any collection. It is a conjoined double vase that displays an intricate traditional design called 'the endless knot,' an auspicious symbol in Chinese culture.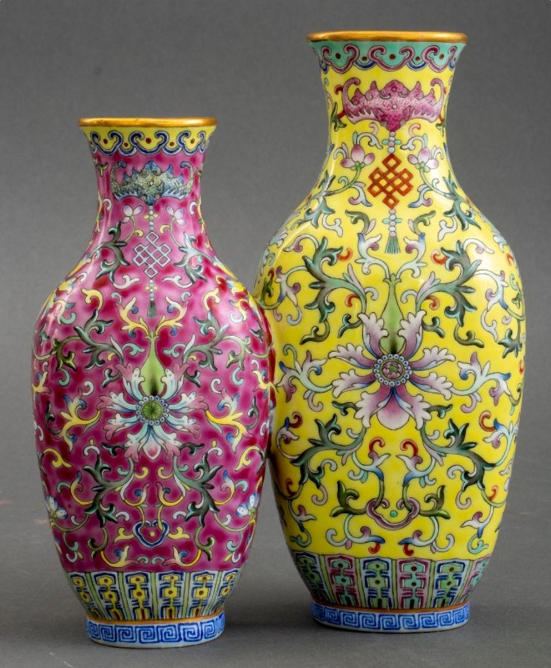 Lot 19: Chinese Bronze Quan Yin On Foo Lion Sculpture
Estimate: $3,000 – $5,000
This truly one-of-a-kind piece likely dates back to Ming Dynasty China (1368-1644). The sculpture is cast from bronze with a layer of patina on top. It depicts the highly revered goddess of mercy Quan Yin, sitting on a mythical dog lion. This piece, as well as several others presented at the auction, was once possessed by Indrani Yogasundram.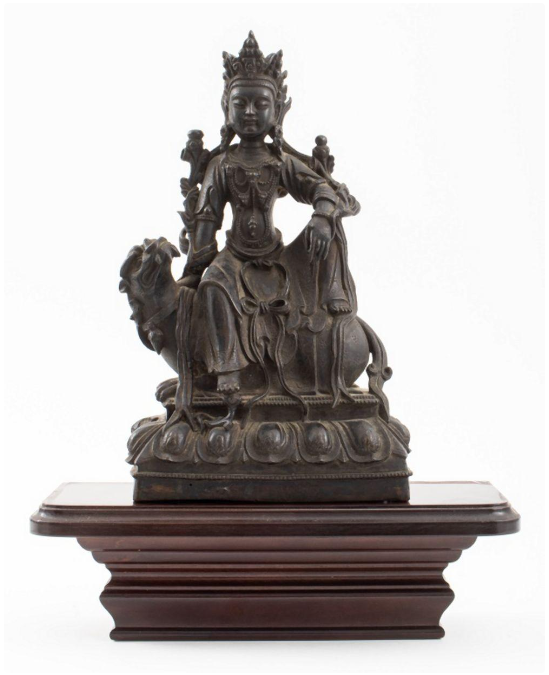 New York City Asia Week Auction welcomes collectors and art connoisseurs to make their bids on March 19, 2023. We hope you find something truly spectacular and worth a place in your collection!
Photo credit: Showplace Luxury Art Design Vintage/nyshowplace.com