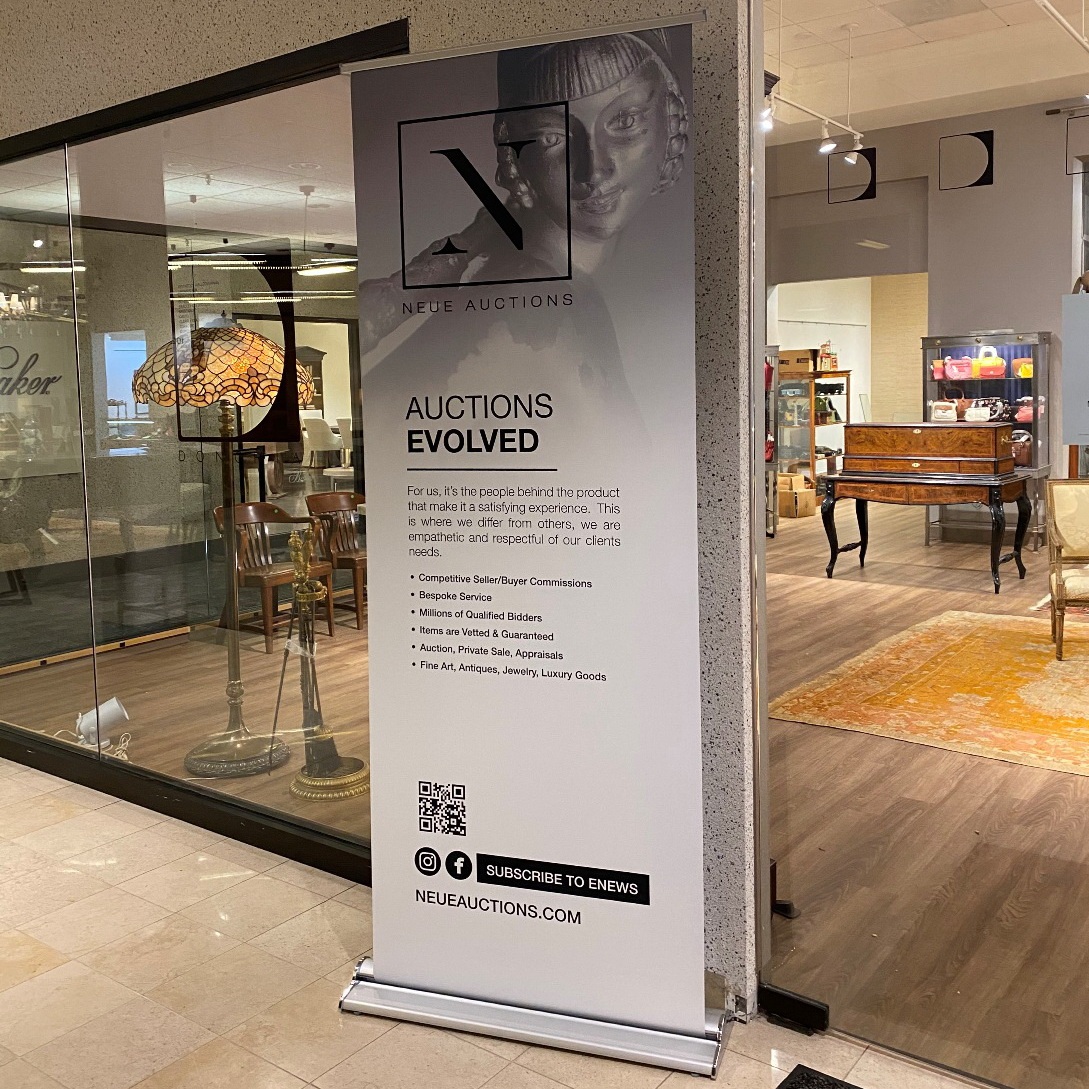 As you probably know, our art shuttles cover almost the entire United States, providing cost-effective consolidated art shipping services to the art community, businesses, and private collectors. On our cross-country trips, we visit many notable galleries and auction houses when picking up and delivering art for our clients. In this blog post, we want to tell you about one of them – Neue Auctions in Beachwood, OH. We had an amazing experience working with this full-service online auction house and would love to recommend it to all collectors of art and antiques.
Neue Auctions – A Full-Service Online Auction House in Ohio
Neue Auctions is an online auction house that specializes in fine art, antiques, luxury accessories, and jewelry. Born from the partnership between the reputable fine art and antiques appraiser Cynthia Maciejewski and the experienced antique dealer Ronald Greenwald, Neue Auctions is known for providing a bespoke experience to both buyers and sellers, with a special focus on the next generation of enthusiasts. The auction house offers regular online auctions, as well as serves as a gallery with a physical space within the Ohio Design Centre in Beachwood, OH.
Neue Auctions features an amazing selection of fine art, antiques, jewelry, watches, sterling silver, fine interiors, Mid-Century and Modern furniture, lighting, decorative arts, objects of vertu, and many other collectibles. In the photo, you can see a gorgeous collection of bronze sculptures by the famous Russian-born French artist Romain de Tirtoff, known worldwide as Erté. Fine Art Shippers had the pleasure of delivering this series of precious sculptures from Ohio to California with our art shuttle.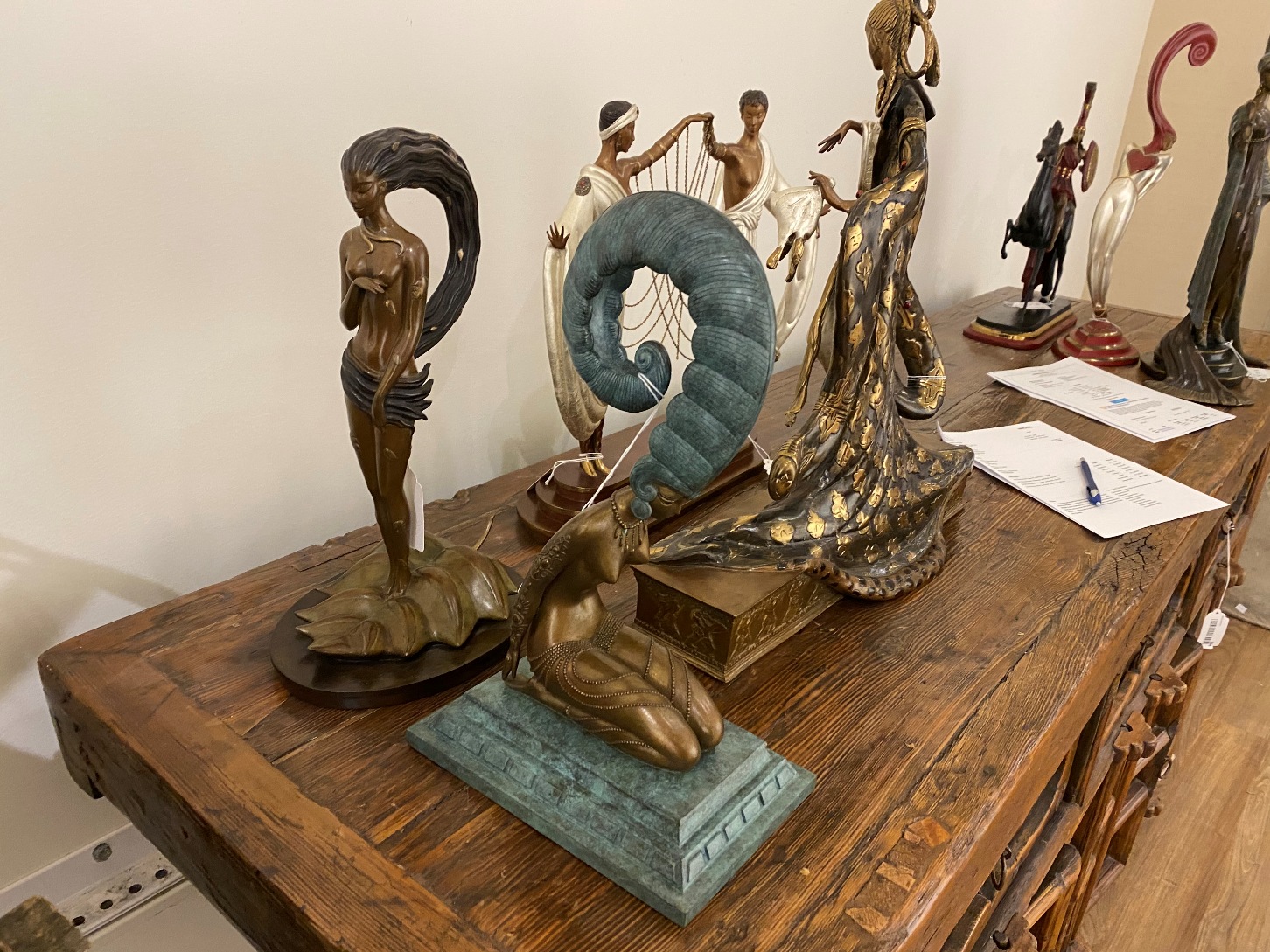 Neue Auctions offers consignment services, assisting clients in downsizing and settling estates, as well as provides professional valuation and appraisal services for art and antiques. This online auction house is indeed one of the best in the area, and we definitely recommend it to all our clients.