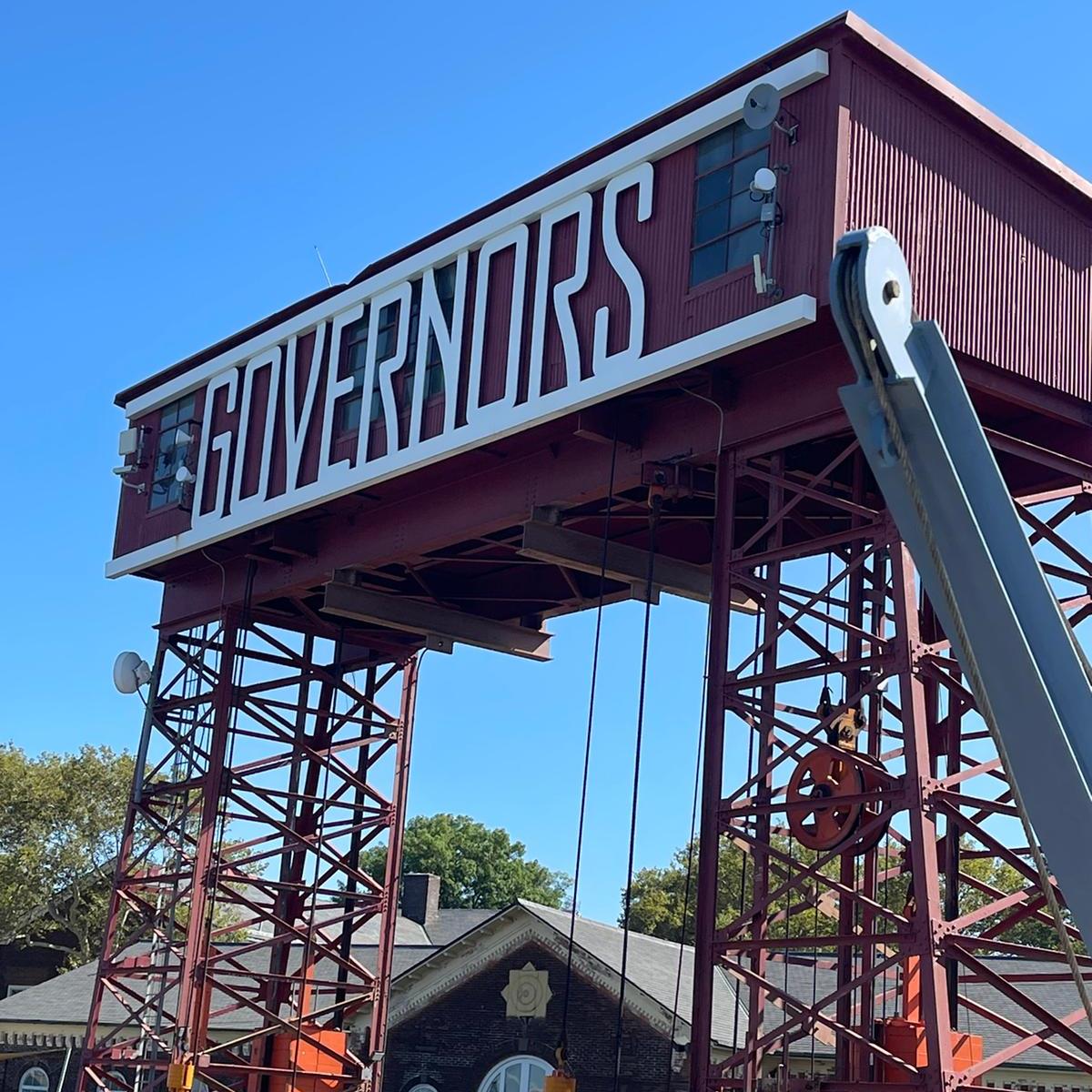 Being a New York City-based art logistics company comes with a lot of advantages. One of them is always being in the epicenter of everything exciting happening in the art world. The NYC art scene is a magnet for creatives from around the world for a reason — you will hardly find a city where more art-related events happen daily. On September 1, Fine Art Shippers had the incredible opportunity to witness the opening of the fifth edition of NADA House, a collaborative public art show organized by the New Art Dealers Alliance in Nolan Park on Governors Island.
NADA Hosts a Collaborative Public Art Show on Governors Island
The 2023 edition of NADA House takes place in a truly unique location — a 19th-century former military residence in Nolan Park, a tranquil green oasis away from the busy city, surrounded by the gorgeous scenery of the New York Harbor. The collective public art show exhibits works by 27 artists represented by 26 galleries and art spaces from the US, UK, and Canada. These include art pieces by Maskull Lasserre, Sean Micka, Kathleen Herlihy-Paoli, Olivia Zubko, Cornelius Tulloch, Tamar Ettun, Damali Abrams, Dominic Nurre, Orlando Estrada, and many other talented artists.
Intricate sculptures, mixed media paintings, fine art prints, and many more — there is more than enough for visitors to feast their eyes on at NADA House. When we visited the exhibition's opening on September 1, we were blown away by the diversity and quality of the presented artworks. The show successfully curates an impressive selection of contemporary art pieces in various mediums.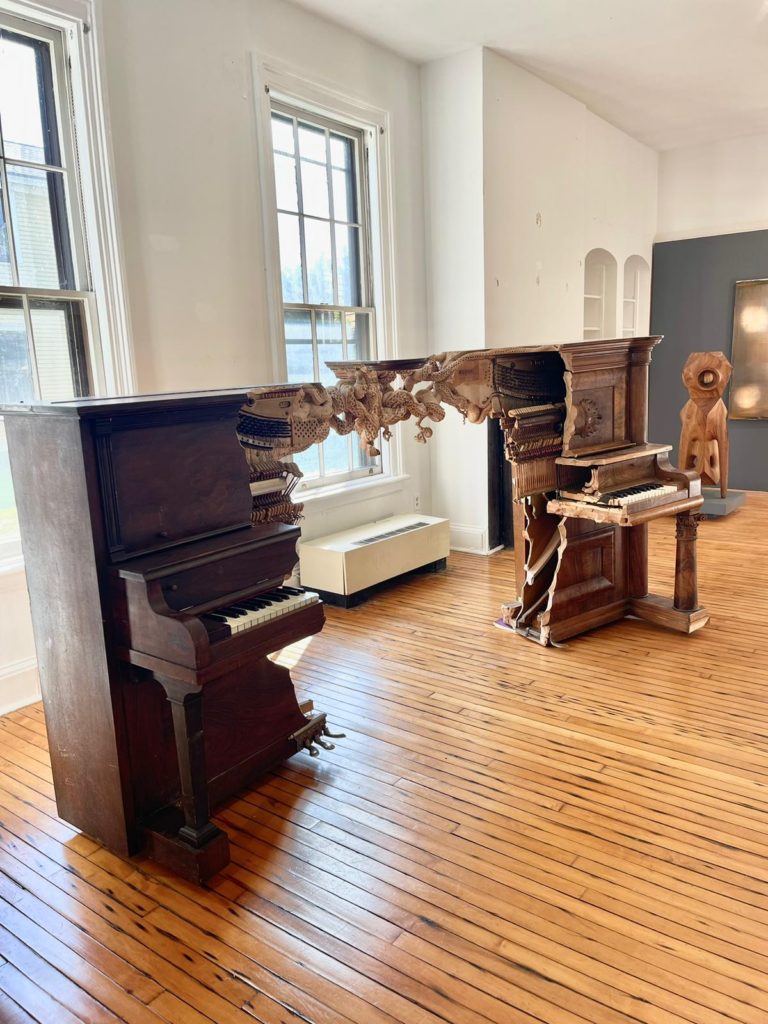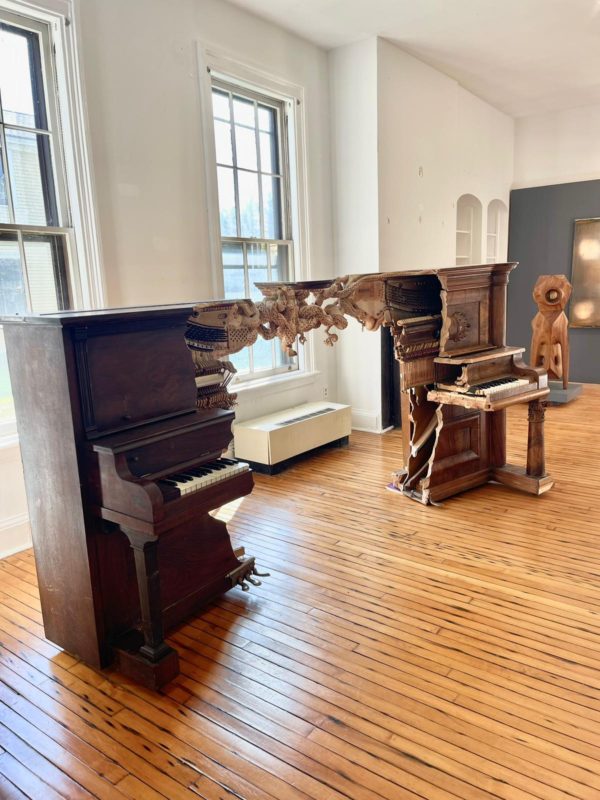 About NADA 
The New Art Dealers Alliance (NADA) is a not-for-profit organization focused on supporting and celebrating contemporary art. Among the NADA members are galleries, museums, gallery directors, art advisors, and curators. The alliance annually hosts art fairs in Miami and New York, as well as the collaborative public exhibition NADA House, which opened for the first time in 2018.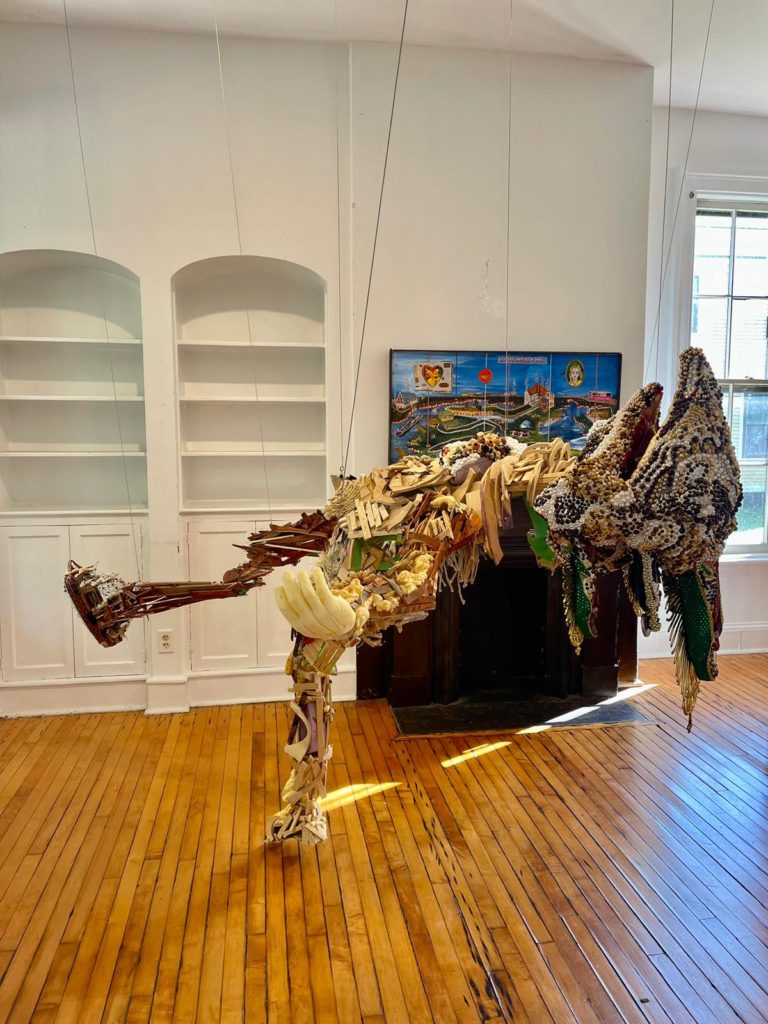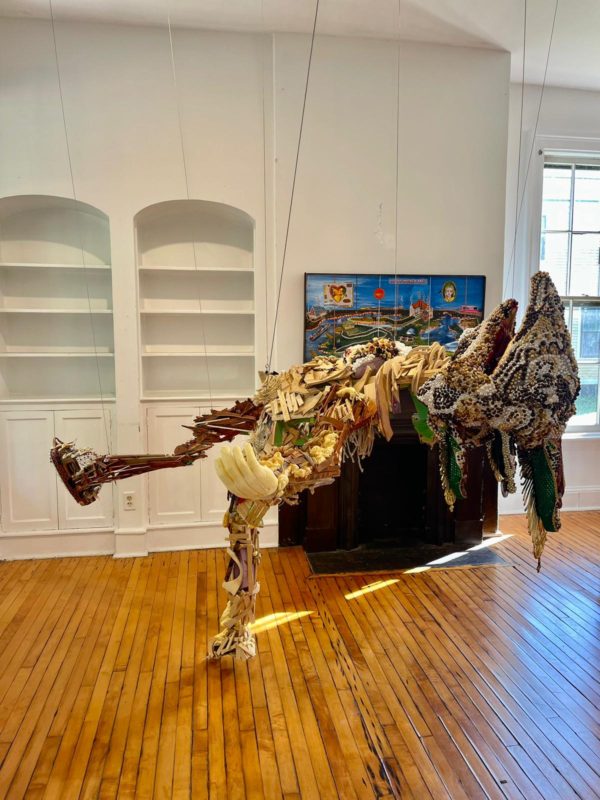 NADA House is completely free to visit and will be open through October 1, 2023. The public art show takes place at Nolan Park House 18 on Governors Island, New York. Fine Art Shippers highly recommends that you check out the exhibition while it is still on view. We guarantee you will be just as inspired by the exquisite selection of artworks as we were.