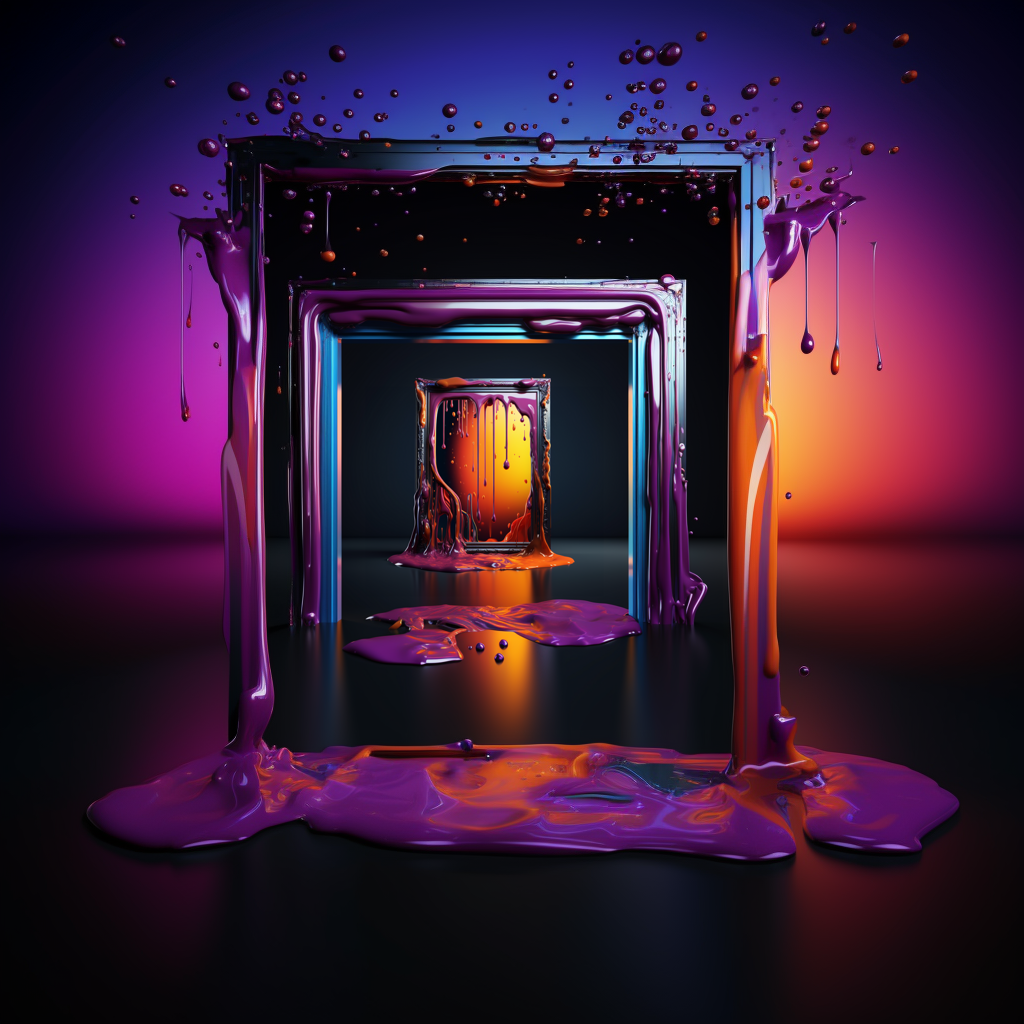 Hannah Maria Bloom is an art advisor and founder of the London-based Liquid Mirror art agency and dealership. Fine Art Shippers spoke with her about the underlying principle of the project, "Ars longa, Vita brevis," ("Art is long, Life is short"); her unique ways to promote contemporary artists, as well as the personal qualities necessary to represent art that will stand the test of time.
Liquid Mirror: Promoting Impactful Contemporary Art
To begin with, could you just briefly introduce your background? Where did you work before and what motivated you to start Liquid Mirror?
Hannah Maria Bloom: My background is in classical music and analog production, which led me to collaborate with visual artists on various exciting audio-visual projects. During this time, I realized that the art world and the music industry share similar challenges on the business side of things. I also observed from my own experience and that of my peers that traditional galleries sometimes lacked contextualization for the pieces they exhibited, making it more of a numbers game rather than emphasizing the cultural narrative an artist is bringing to the table. Which is the fundamental driving force behind creativity.
Motivated by the desire to help my artistic friends, I started Liquid Mirror, a boutique art agency and dealership, showcasing the meaningful stories behind the artists and the artworks I sell. We are also big on impact and utilizing creativity as a vehicle to break artists on a global scale. I have always been fascinated by classicism and what it takes to break an artist into that sphere of timeless relevance.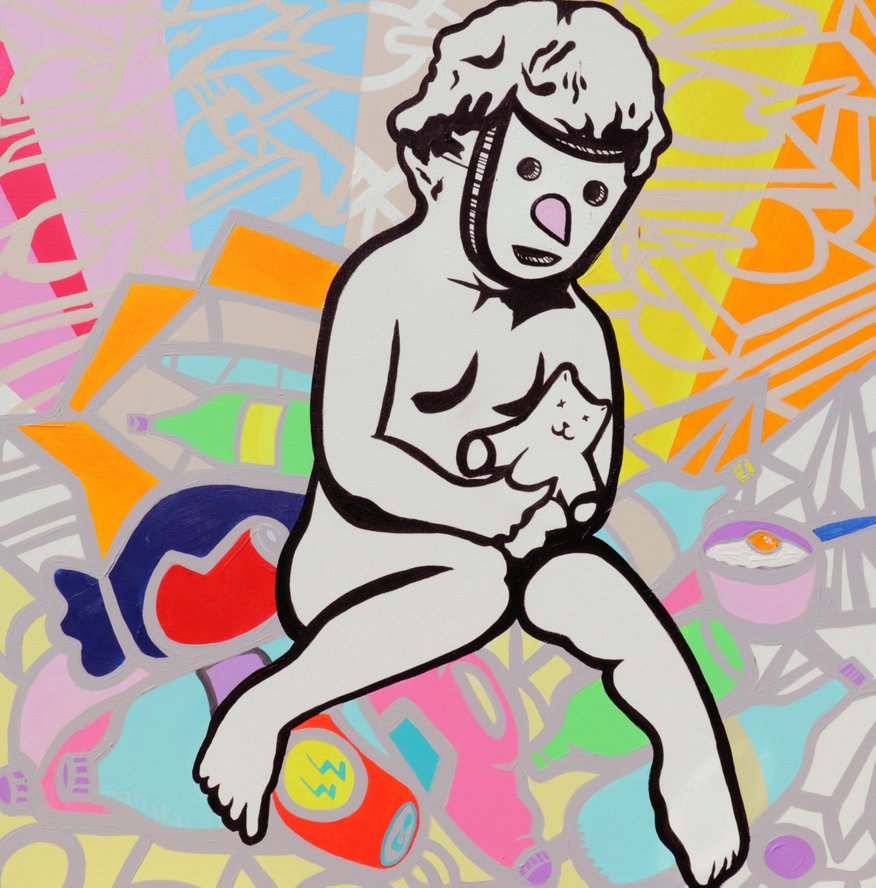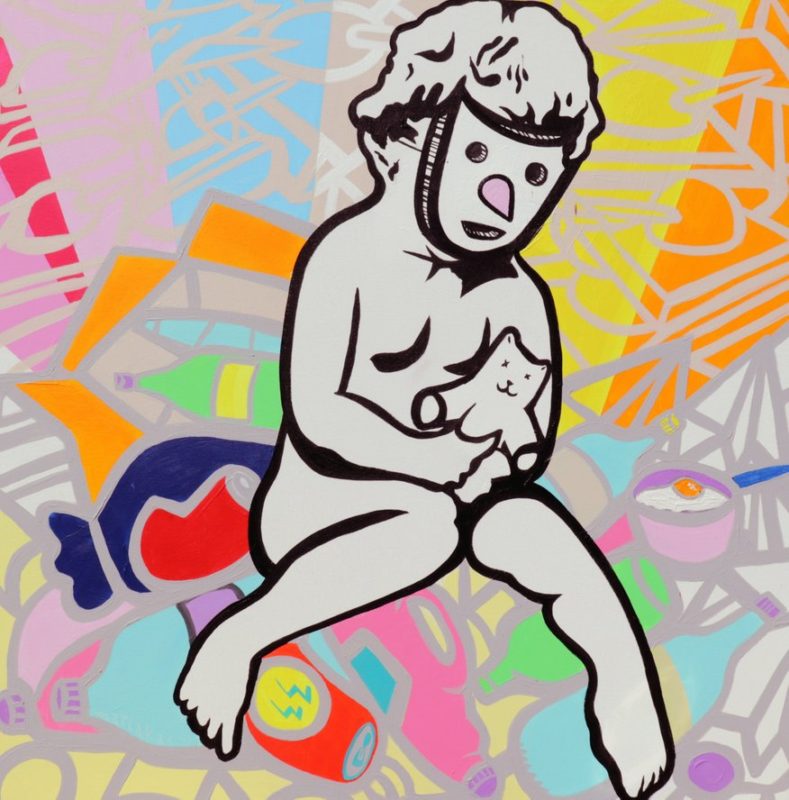 How do you choose the artists you represent? Please tell us a little about them.
I choose artists that suit the maximalist contemporary niche of Liquid Mirror. A little eccentric, a little classical, a little abstract, and a talking point. The binary form of obscurity and traditionalism can co-exist in art. What makes that even more exciting is the personalities of each artist. I like artists that have something to say and are making a point that is resonating through their impact. On a secondary note, quality, technique, and having a signature style bares the framework for becoming iconic. That's what pulls me in and grabs my attention.
Therefore, I am selective and work directly with four contemporary artists, each representing something culturally significant within their niche: Matlakas, Sarah Main, Toby Mulligan, and LeftyOutThere (Francesco Campanella). My objective is to amplify their voices and impact by ensuring their stories are heard, whilst providing a deeper context to their fine art pieces.
Toby Mulligan, whose work is displayed in the National Portrait Gallery, Clarendon Gallery, and who was the biggest seller of Clarendon Fine Art 2019 is very diversified yet iconic. I sell Toby's art alongside LeftyOutThere, an accomplished American artist known for collaborations with Formula One, Bad Bunny, Nike, Rolling Loud and exhibitions at the prestigious Maddox Gallery, among works by Andy Warhol, Keith Haring, Banksy, and other pivotal artists.
Then there's Matlakas, an Italian artist who receives commissions worldwide and has made some impactful performance pieces outside of his paintings, which are by the way– excellent!
Sarah Main is an Australian artist who was most recently commissioned by Art Basel Miami to do a mural and has generated a lot of buzz from her career at Pacha as a DJ outside of her painting. It's such an inspiration to be surrounded by innovative talent that is really about bringing something fresh and exciting to the table for art lovers worldwide.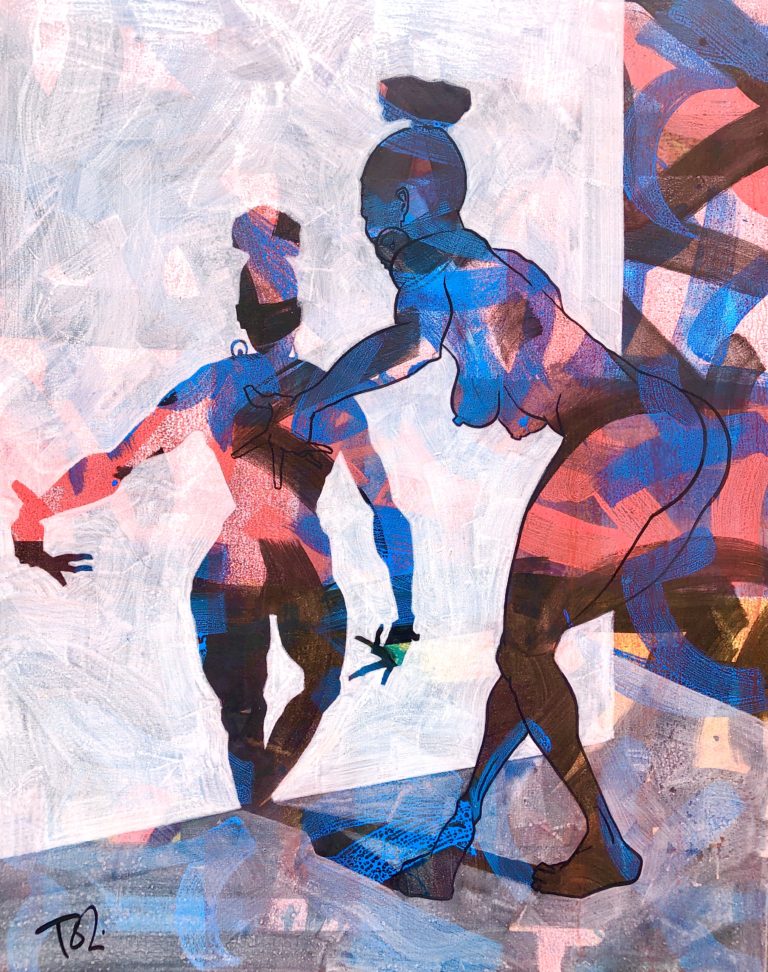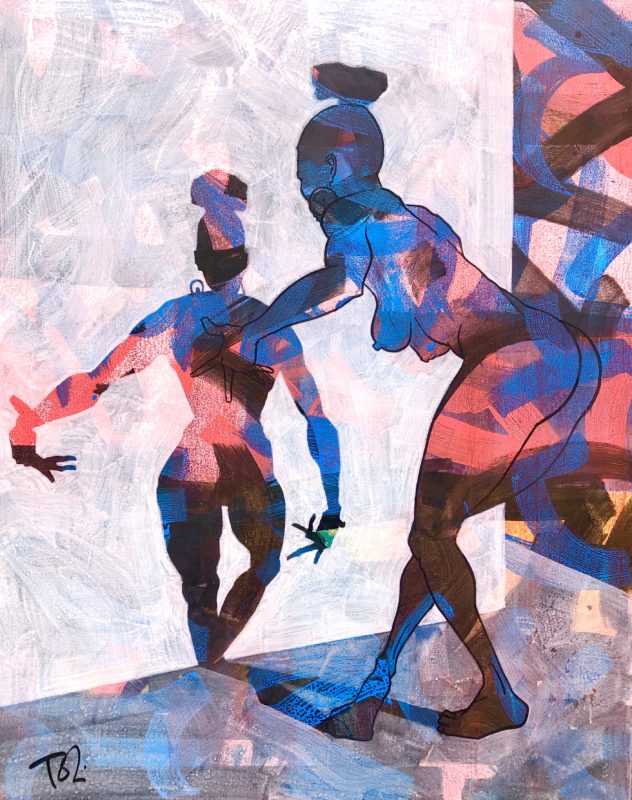 What is your approach to promoting artists? What does your process involve?
It's a two-sided coin: Most of my clients come from my personal network I have established relationships with through the music, film, and events industries, in addition to those I meet through various arts events. I am quite traditional in that respect–sometimes the old ways are the best ways. Usually, people have a rough idea of what they'd like to collect but need a little help on what to buy and why. Since I work directly with the artists, I keep buyers in the loop with exclusives of each of the artists I look after and generally will know what piece is for them.
Speaking the language of the artist as well as the collector is an important part of my role. As a creative myself, I help to bridge the gap with what the artists' goals are and how we can do things outside of the box.
For example, in August, we are launching an AR-based advertising campaign that will be the first of its kind. My closer network have a strong background in advanced technology. We are using this technology to enhance our visibility and break the artists represented by Liquid Mirror on a global scale.
Being fun and engaging is an important part of why I created Liquid Mirror. It's fun to bring original ideas and concepts to an industry that let's say–needs a little injection of fun! We can't share too much about our ad campaign, but can say for readers to keep their eyes peeled on the streets of London and follow us on @liquidmirror.art on Instagram to stay in the loop!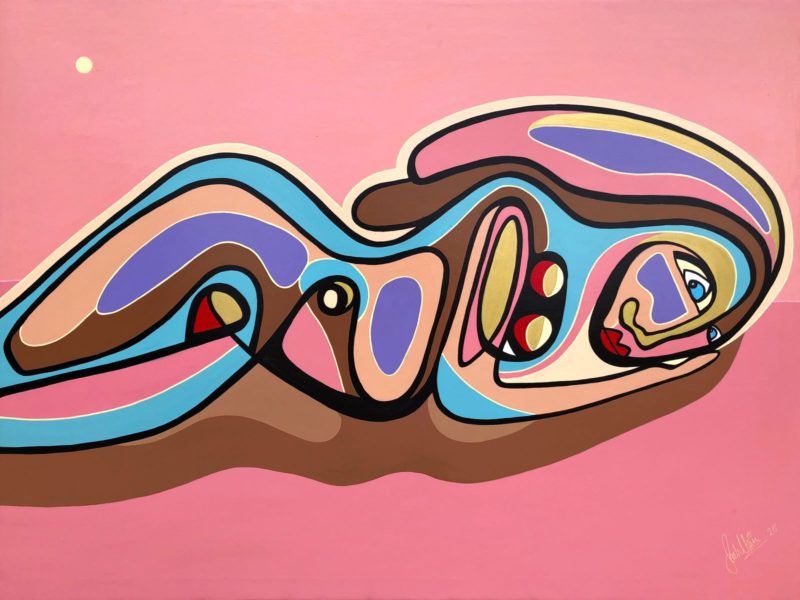 You work with artists with very distinct personalities. What kind of collectors do they attract?
It's important to bear in mind that "taste" is relative. Understanding the collector is vital to my role as a tastemaker. I am a little bit of a maximalist and choose pieces that are a talking point. One of my passions is to guide collectors through the handpicked myriad of suitable pieces I offer to suit their style and budget whether they are an established or emerging collector. People also buy for different reasons, but my two-cents contribution is always to buy something you truly love! Asides this, all paintings I offer are investment-worthy art pieces that collectors would cherish and enjoy having in their homes for a long time. We also offer finance options via our partner, Art Money, making art collecting more accessible now than ever!
In a wider context, contemporary art can be repetitive, with many artworks being reminiscent of another one may have seen before. Each of the artists I work with are original in their vision: they create pieces that are meaningful and unique that will stand the test of time, in addition to shaping the artistic narrative of the future and the wider cultural conversation surrounding the direction of fine art.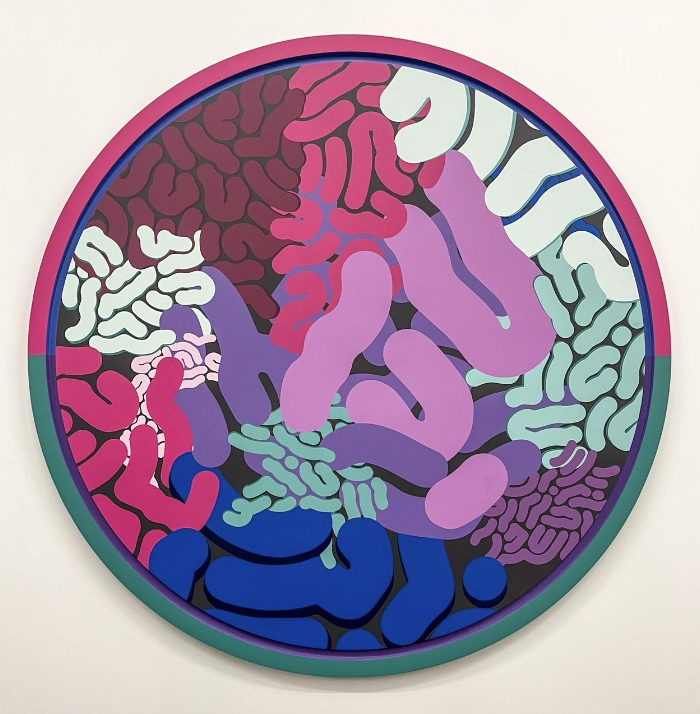 What does one have to consider when buying art for investment purposes?
I help my clients realize the market in relation to their own goals. In my experience, whether someone invests in art for financial reasons or for the love of art and culture, the key is that they must genuinely enjoy the artwork. It should be something they personally connect with, serving as a contextualization of "this moment in time." What makes that experience beauteous is the intimacy and nostalgia that art brings to our lives.
Of course, one must consider the artists' credentials, such as the exhibitions they have participated in and the number of solo shows they have held. That stuff is important too.
Buyers sometimes will be traditionalist but also express interest in new technologies like AR integration, such as with Sarah Main's 2D paintings that come to life through an animated overlay. For example, if you wanted to gift a painting by Sarah Main on the birthday of the recipient, a personalized video message comes out of the painting by the artist, much like a hologram.
We are also working on making this a possibility for all of the paintings by our artists. Being at the forefront of technological development is important to the future and scaling of Liquid Mirror. There is a lot of white noise surrounding this technology and not much knowledge or innovation on how it can bring value to an established market. Looking to the music industry is a prime example of that. Technology can only work if it serves a real purpose at this moment in time. Which is why purpose, accessibility, and knowledge are key.
Lastly, what does it take to be an art consultant? What personal and professional qualities do you need?
Understanding both the artist and the buyer is essential. It's a little bit like match-making! It's essential to attract buyers who genuinely appreciate the authenticity of an artist. In a world of smoke and mirrors, it can oftentimes be difficult for collectors to make sense of what is a worthy investment.
I always take the time to connect with people, get to know their preferences and explore their interest in expanding or beginning their art collections in a way that makes it fun and accessible. At the end of the day–shopping should be fun! Much like waking up on your birthday or before a holiday, there's an element of excitement. That's the feeling I strive to evoke in my clients, and that is priceless!
Interview by Inna Logunova
Photo courtesy of Liquid Mirror
Images in the order of appearing:
Matlakas. The Little Prince
Toby Mulligan. Is That Me?
Sarah Main. Like Water
LeftyOutThere. Tokyo
Contact: hello@liquidmirror.art
Website: https://liquidmirror.art/
Instagram: https://www.instagram.com/liquidmirror.art/