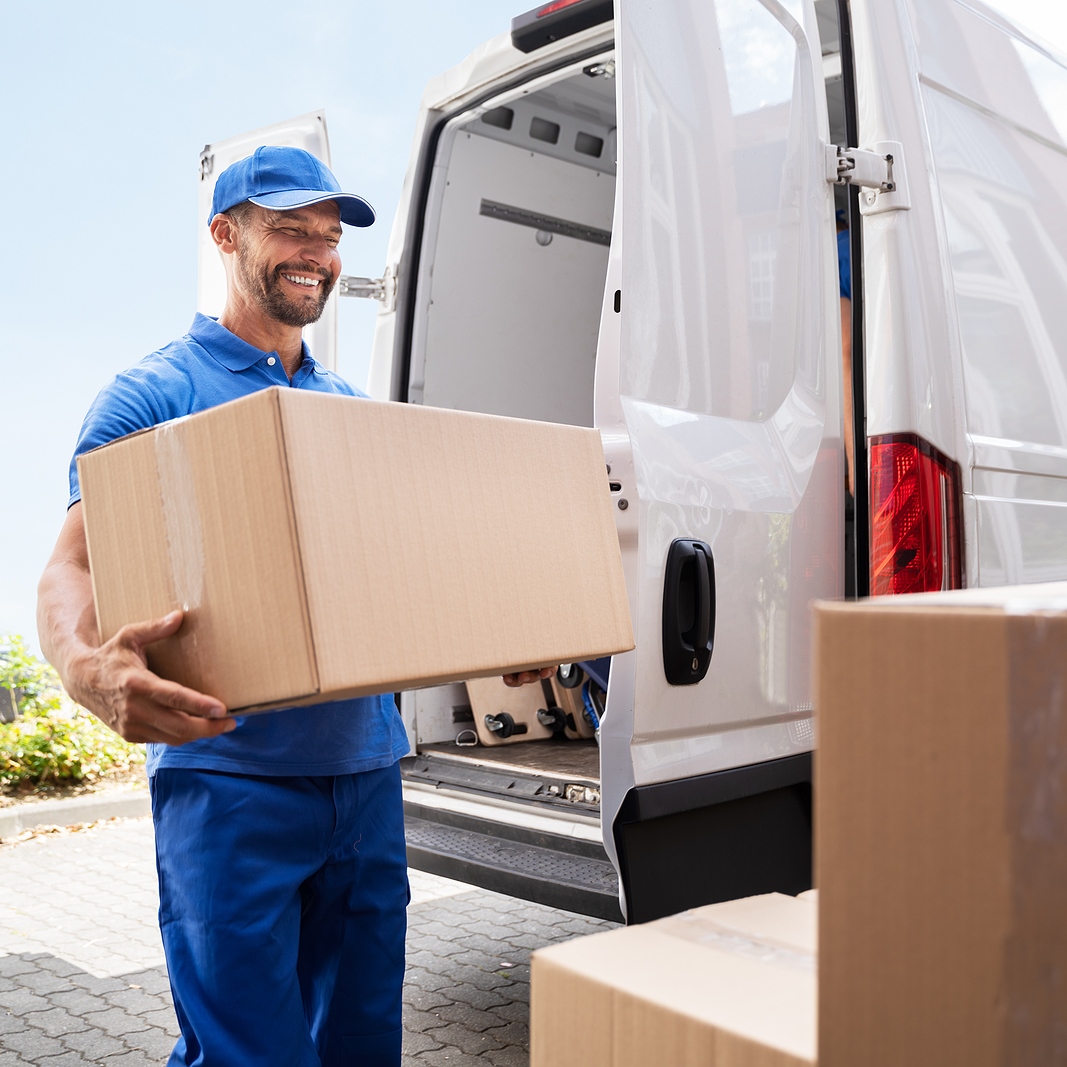 Art is essential to daily life. It's soothing, uplifting, and meaningful. So it's no surprise that art pieces are some of the most valuable items that people would want to invest in.
The cost of an art piece depends on its size and medium, and the price of large paintings often ranges between USD$10,000 and USD$15,000. Since they hold so much value, you need to ensure your art pieces are safe during shipping.
Protecting your artwork requires proper planning and patience. If you're planning to move your art pieces from California to Florida, read on.
1. Select the best moving company
When relocating, you might feel tempted to move your stuff on your own to save money. But art pieces are a different matter. You wouldn't want to risk damaging expensive pieces because of mishandling or improper storage.
The most effective and safest option is to hire professional movers for moving from California to Florida since they possess the skills and practical knowledge to carry out the relocation process smoothly and efficiently. Moving art isn't easy. For one thing, it can be time-consuming, especially when dealing with heavy art pieces.
Some have this misconception that hiring movers means shelling out a lot of money. On the contrary, trying to do the job that's best left to experts usually leads to a waste of time and damaged pieces.
Professionals like California to Florida movers don't just understand the value of art. They also know that time is money. They'll see to it that your valuable items arrive at their location in their original condition.
Moreover, they have top-notch equipment to protect your art pieces during transport and offer excellent storage services that perfectly fit the movement of fragile and priceless items.
When searching for the right movers, here are things to keep in mind:
Research the company and read reviews before settling on them.
Get a written estimate to avoid misunderstanding the total cost you need to pay.
Request references and inquire about moving policies.
Get various estimates from different companies. This enables you to choose movers that offer the best services at a lower price.
Check other services that a mover may offer.
Ask friends and family to refer you to a reliable company they've worked with.
Doing your research and comparing different moving companies will make it easier for you to pick one that's reputable.
2. Insure your art
Transporting valuable items like art comes with significant risks. Your belongings may get lost or damaged, or an accident could occur along the way. Although no one would wish for something bad to happen, it wouldn't hurt to prepare for the worst and avoid the stress, fear, anxiety, and disappointment that result from huge losses. That's why it's just as important to buy additional moving insurance. Insurance covers your art pieces during relocation, giving you a feeling of safety and security.
3. Use suitable packing materials
The safety of your art depends on the kind and quality of your packing materials. If you use the wrong or low-quality materials, chances of your belongings getting damaged are high. Here are some materials you may need to ensure your art items are safe during transport.
Cardboard corner protectors: The corners of artworks are mainly susceptible to shipping damages. These materials help protect them.
Foam board: This provides solid support for packaging and storing your artwork.
Acid-free archival paper: This neutral packaging ensures no chemical interaction between your art and the object used for packing.
Bubble wrap: This is another essential material you wouldn't want to miss. Its primary purpose is to guard your art in case of an impact. It also fills any space to prevent unwanted movement during shipping.
Plastic sheeting: The primary role of plastic sheeting is to protect your belongings from moisture.
High-grade packing tape: This ensures your outer package remains shut throughout transport.
Depending on the type and size of your art pieces, the items you need may vary, but these materials are some of the essential things worth noting.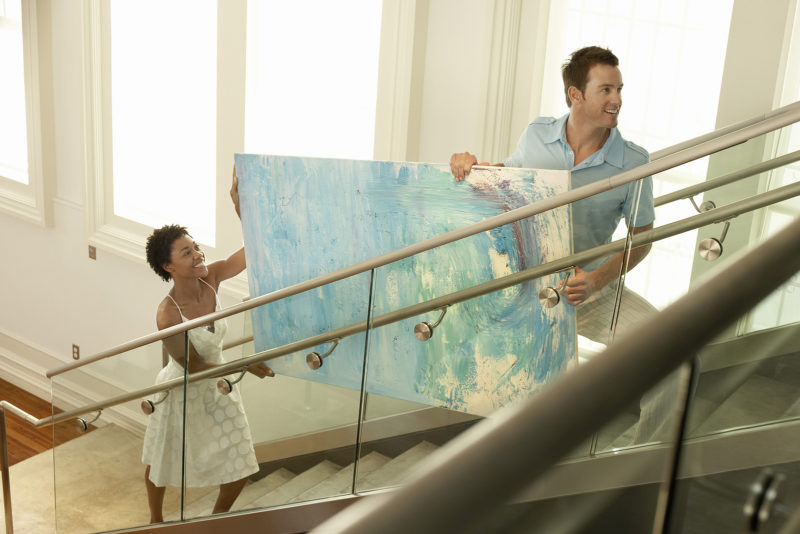 4. Pack your art
Art packing is one of the major aspects of the relocation process. Below are simple steps you can follow to pack your artworks successfully.
Pick the right moving boxes: Art pieces come in different sizes and shapes. For this reason, you need to choose the correct moving box for specific art pieces.
Use art plastic wrap to protect the art: Before placing your art into the moving box, make sure you add an extra layer of protection by using art plastic wrap.
Utilize cardboard corner protectors and bubble wrap to secure the art: Use numerous layers of bubble wrap vertically and horizontally to protect your art. The cardboard corner protectors strengthen the delicate corners of your art.
Seal and mark the boxes: The next thing you must do is place your secured art inside the boxes. Be careful, so as not to destroy the sides or surfaces. Next, push the boxes back and forth to confirm there are no movements inside.
After ensuring that your art pieces are safe, seal and mark every box to let movers know how to handle every box.
Conclusion
As an art lover, you want to make sure that your artwork is safely packed and shipped. Moving art doesn't have to be difficult. You just need to know what the relocation process entails and seek professional assistance. Once you have found a suitable moving company and learned how to pack, you'll feel reassured that your priceless pieces will reach their desired destination in perfect condition.