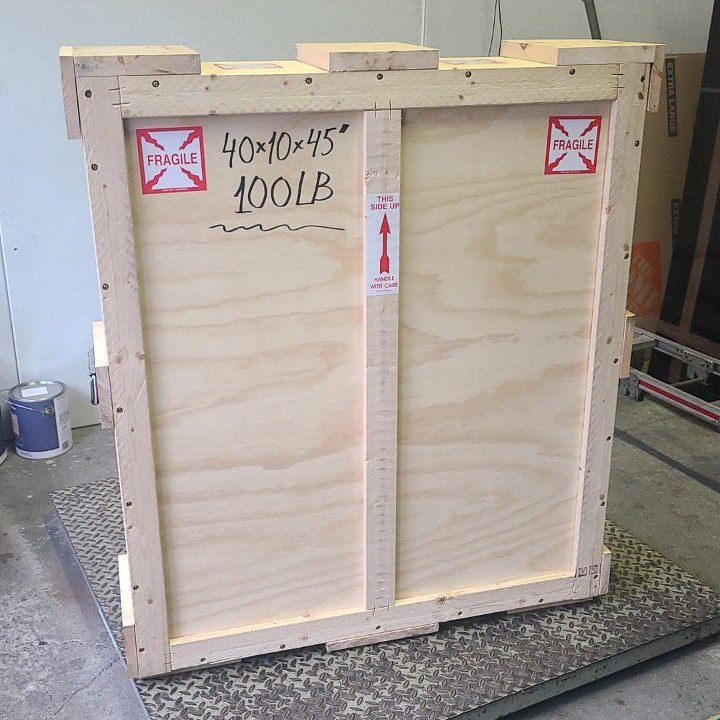 In today's world of art logistics, custom-built wooden crates have no alternatives when it comes to safety and reliability. Their construction allows experts to protect even the most fragile objects, from glass art, fine china, and pottery to sculptures with irregular shapes. Similar to packing, crating should be executed by skillful carpenters who know the vulnerabilities of different types of artworks. As it sometimes happens, people might want to try to build fine art shipping crates on their own. While the initiative deserves support, some serious DIY risks and mistakes can put your money and effort down the drain. Let's take a look at them!
Making Fine Art Shipping Crates: How Difficult Is It?
Contrary to popular belief, materials are not the hardest part of making containers. Sure, you will need some high-quality sheets of plywood, wood boards, wood glue, screws, an electric saw, drill, bubble wrap, archival paper, and any other supplies depending on what type of box you want to build. The problems start arising when you begin to combine the materials together. Every step of the design process is equally important to meet the necessary crating needs. Furthermore, you always have to take into account where fine art shipping crates go. The safety level and content of the container should match the distance and transport conditions. That's why you would see different crates for road freight and air freight.
Given such a variety of variables in the process of making fine art shipping crates, what are the risks and common mistakes?
Serious DIY Crating Risks and Mistakes
Surface damage
Pressure and abrasion can kill your artworks in the crate if they are not organized and arranged properly inside the crate. Remember that art requires that nothing comes in contact with its surface, and if you fail to provide that distance, the result might disappoint you.
Wrong orientation
The orientation mismatch is not a common problem, but it still happens sometimes, so you need to be careful with the measurements.
Storage issues
Some artworks are stored in shipping crates for months or even years. If the wrapping inside containers is not archival, you might find stains and discolored parts on canvases due to insufficient protection.
Is It Worth the Risk?
Making fine art shipping crates on your own is neither worth the risk nor the time and money you are going to invest in it. It would be wiser to let specialized carpenters take the burden off your shoulders. If you are somewhere in the New York metropolitan area, you can contact Fine Art Shippers and get the crate of your dream!