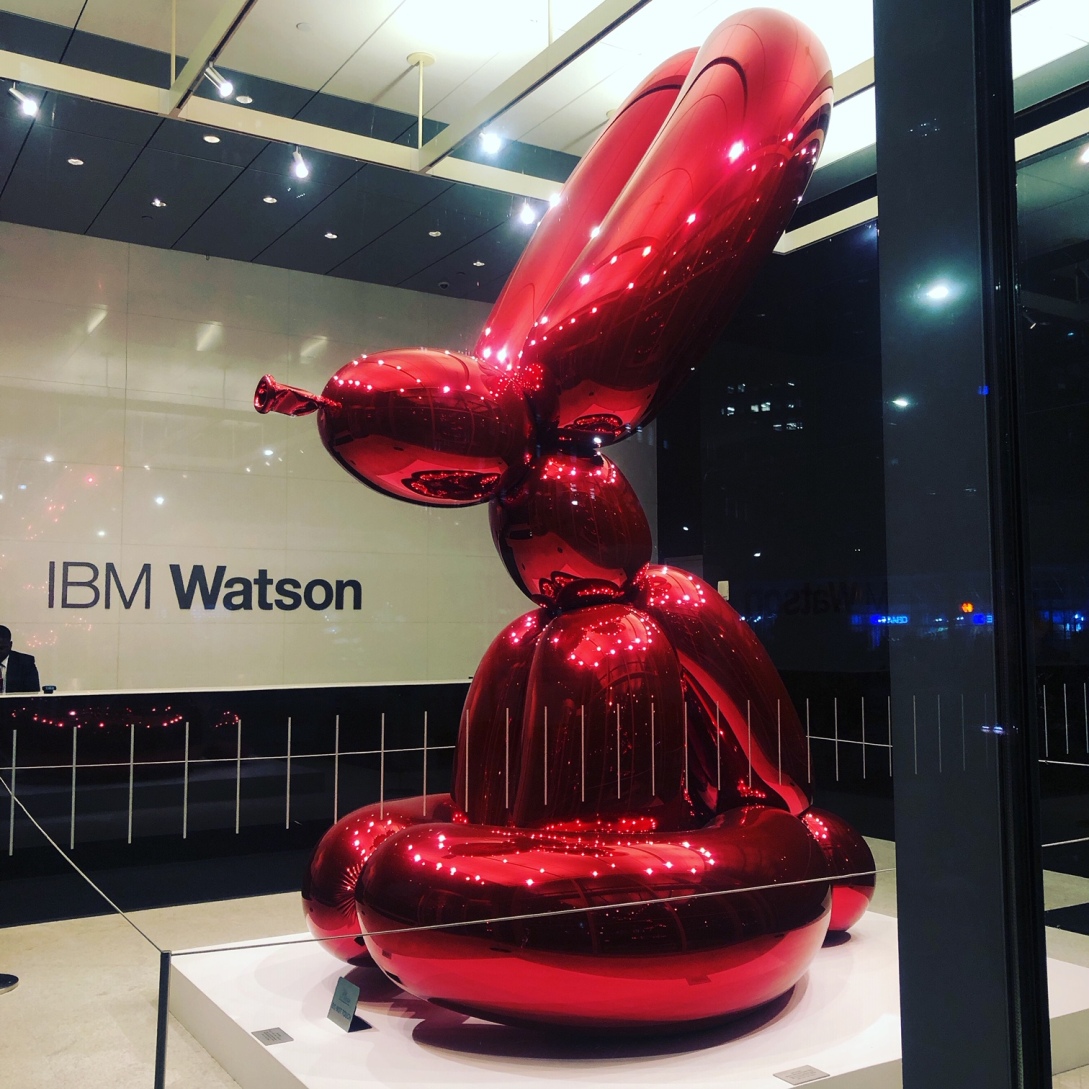 They say, "If you don't understand anything, it is contemporary art." Well, sometimes it is true, and sometimes it is not. Contemporary art is still growing, offering new ideas, bold concepts, and absolutely unique vision of the world. In many ways, it is like learning a new language: the more you know, the more you get out of it. Moreover, sometimes, you should not rely on your cognition but on your sentience when encountering contemporary art. That is especially the case for the magnificent Jeff Koons sculpture of a rabbit, "Balloon Rabbit (Red)." Mounted at Astor Place, this giant artwork has become the shining symbol of contemporary art in New York.
Jeff Koons sculpture at Astor Place
Known for his lively interest in popular culture, Jeff Koons is one of the most expensive living artists of our time and one of the most notable names in contemporary art. His works are always in the public eye, being displayed at the most important art exhibitions and auctioned at the most prestigious auctions worldwide. Throughout his rich artistic career, Jeff Koons has created quite a few famous sculpture series, including "Celebration" to which "Balloon Rabbit (Red)" belongs.
A 14-foot-tall sculpture, which you can find at 51 Astor, is a great addition to the "Celebration" series. Made of mirror-polished stainless steel, "Balloon Rabbit (Red)" is installed in the lobby of East Village office building for everyone to enjoy.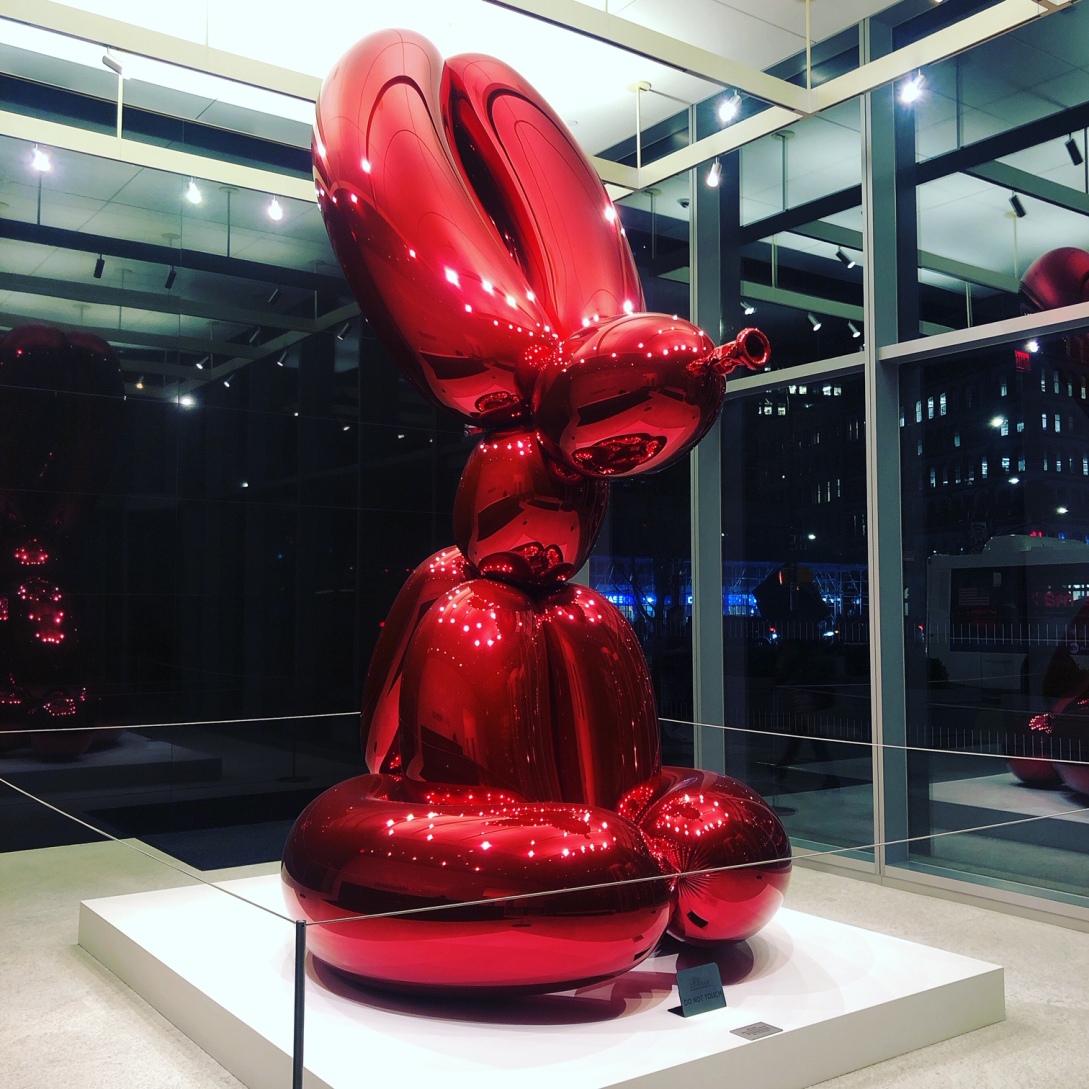 It is also impossible not to note another Jeff Koons sculpture from "Celebration" series, "Balloon Dog (Orange)," which was sold at Christie's auction for $58.4 million in 2013. Since then, his stainless steel sculptures of balloon animals have become true icons of contemporary art and Neo-Pop Art in particular. If you ever happen to be at Astor Place in New York, stop for a minute to take a photo of this magnificent artwork!