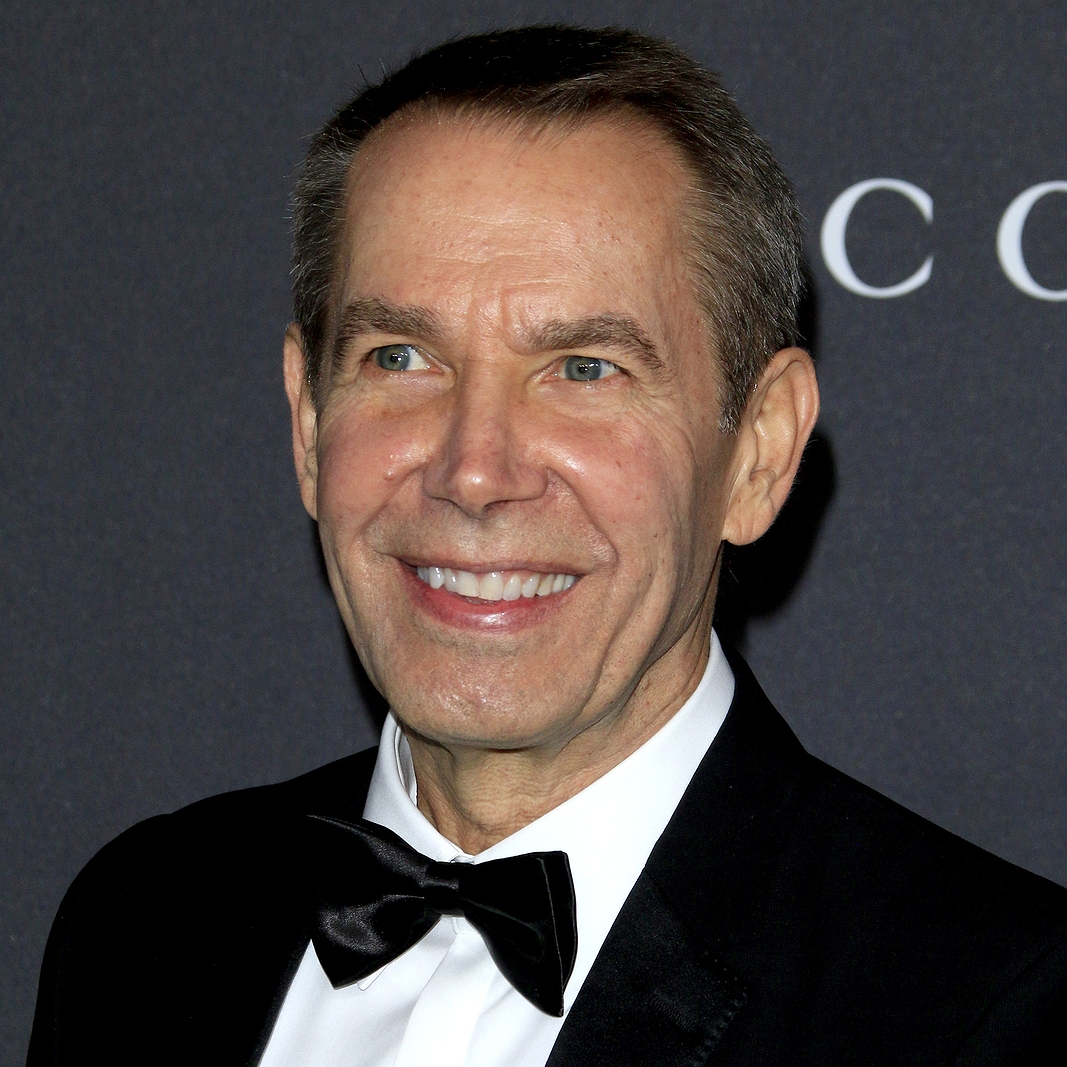 Do you know what the most expensive art objects created by living artists are? Here are our top 5 remarkable examples, including the Orange Dog, the American flag, and the steel cabinet, which were sold at contemporary art auctions for millions of dollars.
"Balloon Dog (Orange)," 1994-2000
Who is the first artist to appear on this list? You guessed it! It's Jeff Koons (pictured), a 60-year-old artist who heads his own Jeff Koons Company with headquarters in New York, and works with major brands and stars of show business. His giant, polished to perfection sculpture known as "Balloon Dog (Orange)" was sold to an anonymous telephone bidder for $58.4 million at the Christie's auction in 2013, which makes it the most expensive piece of art created by a living artist and sold at auction. This stainless steel dog was exhibited at the Museum of Modern Art in New York, on a platform in the Venice's Grand Canal, in the Palace of Versailles, and eventually was put up for auction by American industrialist and businessman Peter Brant. The Orange Dog is the first of five "balloon dogs" created by the artist. The other four modern art sculptures were also sold but at much lower prices.
"Abstraktes Bild," 1986
A success story for Gerhard Richter, a German artist born in 1932, started 20 years ago when his series of works "18 October 1977" was sold to the Museum of Modern Art in New York. He is considered the most valuable living artist in Europe after his "Abstraktes Bild" was sold to a private collector for $46.3 million at Sotheby's in February 2015. Two years before, another Richter's work titled "Cathedral Square, Milan" had been sold for $37.1 million. It is interesting that the artist himself has repeatedly stated that his works are overrated. However, Gerhard Richter is among the three most successful contemporary artists, along with Jeff Koons and Jasper Johns.
"Flag," 1954
This list could not be complete without paintings by Jasper Johns (born in 1930). Although the artist's most expensive artwork is considered "False Start," which was sold privately for a record $80 million, now we are talking about another painting that was sold at Christie's New York in May 2010. Johns's "Flag" inspired by a dream he had of the American flag went under the hammer for $28.6 million, becoming the top-selling lot at auction.
"The Last Supper," 2001
The monumental work of Zeng Fanzhi, a contemporary Chinese artist born in 1964, was inspired by Leonardo da Vinci's painting of the same title. This work boldly demonstrates the transformation of Chinese society under the influence of capitalism during the economic reform that took place in the 90s. It was sold for $23.3 million at the Sotheby's auction in Hong Kong, making Zeng the most expensive living Asian artist.
"Lullaby, the Seasons Spring," 2002
"Lullaby, the Seasons Spring" is a 3 meters wide steel cabinet that contains more than 6,000 individually painted and hand-crafted pills created by Damien Hirst (born in 1965). Being an allegory for the changing seasons, the cabinet represents the artist's series of "Medical Cabinets" dating from 1988. This amazing work made Damien Hirst one of the highest-paid living artists when in 2007 it was sold at Sotheby's for $22.8 million. According to some reports, the "Lullaby, the Seasons Spring" was bought by the Emir of Qatar.