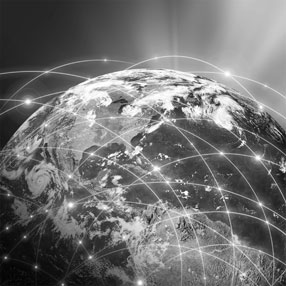 You need to transport a piece of art across the United States or internationally? And at the same time you are concerned about the safety of its transportation? For today, many people use conventional courier services for shipping fine art objects. The problem is that resorting to the services of such moving companies you should be prepared for the fact that your artwork will be treated in the same way as a standard cargo, which correspondingly increases the risk of damage during loading/unloading, handling, packing, storage, etc. There are enough examples of art damage during transportation, so we advise you not to take such risks! It's better to contact the experienced company specializing in shipping art.
Fine Art Shippers are at your service! We are always ready to offer many options of specialized art logistics solutions for you! Our main difference from conventional carriers and courier services is that we take care of any art object, as we understand that each of them requires special treatment and special transport modes. Moreover, we are professionally engaged in art insurance and thereby offer specialized art insurance services with the ability to accommodate risks in major international syndicates. That's why we provide the maximum security for your priceless cargo during transportation! At the same time, we can also help you with the export documentation process and provide professional packing and crating services.
Our company has developed standards of packaging for each group of artworks including old and rare paintings, large sculptures, and fragile items. We are ready to solve problems of any complexity! In this way, if you need to pack a piece of art for transportation, but do not know how to do it or just do not want to deal with this, Fine Art Shippers will help you in resolving this issue! We have our own specialized containers, boxes, and other packaging materials that meet all the requirements applied to the packaging of museum objects. Besides, we offer custom crates built according to your own needs and desires. Anyway, all of them ensure the maximum safety during local or international transportation of your artwork and comply with the requirements imposed by insurers.
Furthermore, we work with experienced certified restorers who will formulate required conditions of transportation and packaging for your particular artwork. These shipping conditions are accepted by insurance companies as appropriate. Therefore, in the case of the insured event, you can expect a full compensation for the damage. However, if the transportation in full compliance with the highest requirements is a little expensive for you, we will offer cheaper options while making every effort to maximize the safety shipping of your artworks. All insurance conditions, risks, and responsibilities are always discussed with customers before signing the contract. We stand for responsible transportation and transparent working relations!