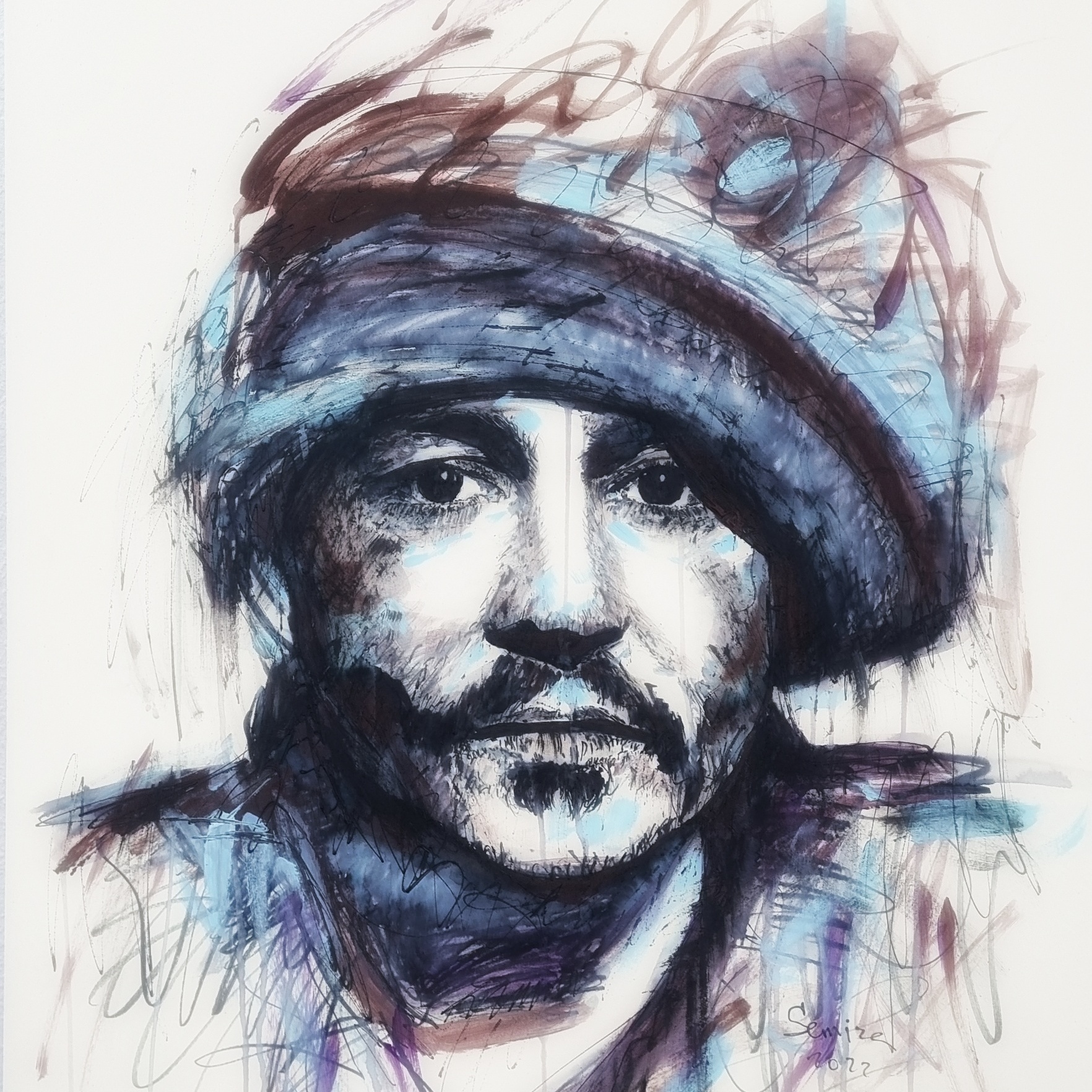 Iryna Fedorenko, a contemporary Ukrainian painter, presented a new portrait of Johnny Depp after visiting his concert in Munich. Also known as SEMIRA, she is famous for her amazing collection of portraits made by using various art media, including ink, black pen, and watercolors. Throughout her career, Iryna has created several portraits of the American actor, producer, and musician. In her new artwork, the artist translated her impressions from visiting Johnny Depp's concert on July 13 in Munich, Germany.
New Portrait of Johnny Depp by Iryna Fedorenko
Johnny Depp is not only an excellent choice for portrait painting but also SEMIRA's source of inspiration, important to her growth as an artist. Iryna has painted a lot of actor's portraits for a reason: the painter learned how to draw faces based on Johnny's pictures. As she explains, "his emotions are diverse in each new film." Indeed, Depp's roles made him play distinguishable characters that are very diverse in nature. You can see the whole scope of his facial expressions that Iryna painted in the past. As of today, it is a new Johnny Depp made with new creative vigor.
Iryna Fedorenko created a new portrait after visiting Johnny Depp's concert in Munich. Most people know him as an actor, so his music career apparently pales in comparison with his acting one. The 59-years-old star is a talented guitarist for whom music has always been his first love. He started his journey as a "professional musician" in the mid-80s. By the end of the decade, the aspiring musician had already played in two bands. Above all, the celebrity is known for being a member of the band Hollywood Vampires, where he performs covers of classic rock tunes together with Aerosmith guitarist Joe Perry, Alice Cooper, and Tommy Henriksen.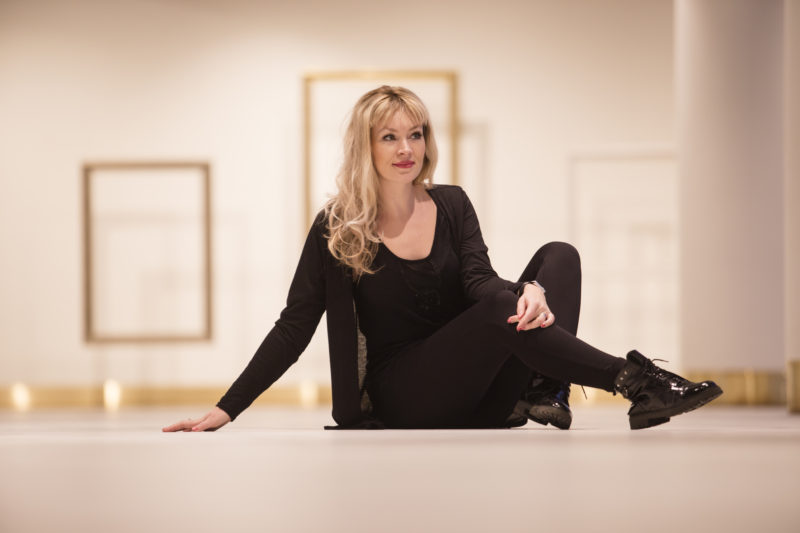 A new portrait will hardly be the last in Johnny Depp's series as SEMIRA deeply respects the actor and musician and the influence he had on her art. The Ukrainian artist and art critic was born in Mariupol and worked in Kyiv until the Russian invasion started. Together with her son and mother, she was forced to go to Munich, Germany, where she currently lives and works. SEMIRA has over 20 years of experience under her belt, with her works being presented at about 50 exhibitions in Ukraine, Europe, the US, and China. She has been creating art for peace for years, and her portrait of Volodymyr Zelensky, the current president of Ukraine, which she pained in 2019, became the symbol of Iryna's anti-war protest.
Photo courtesy of Iryna Fedorenko