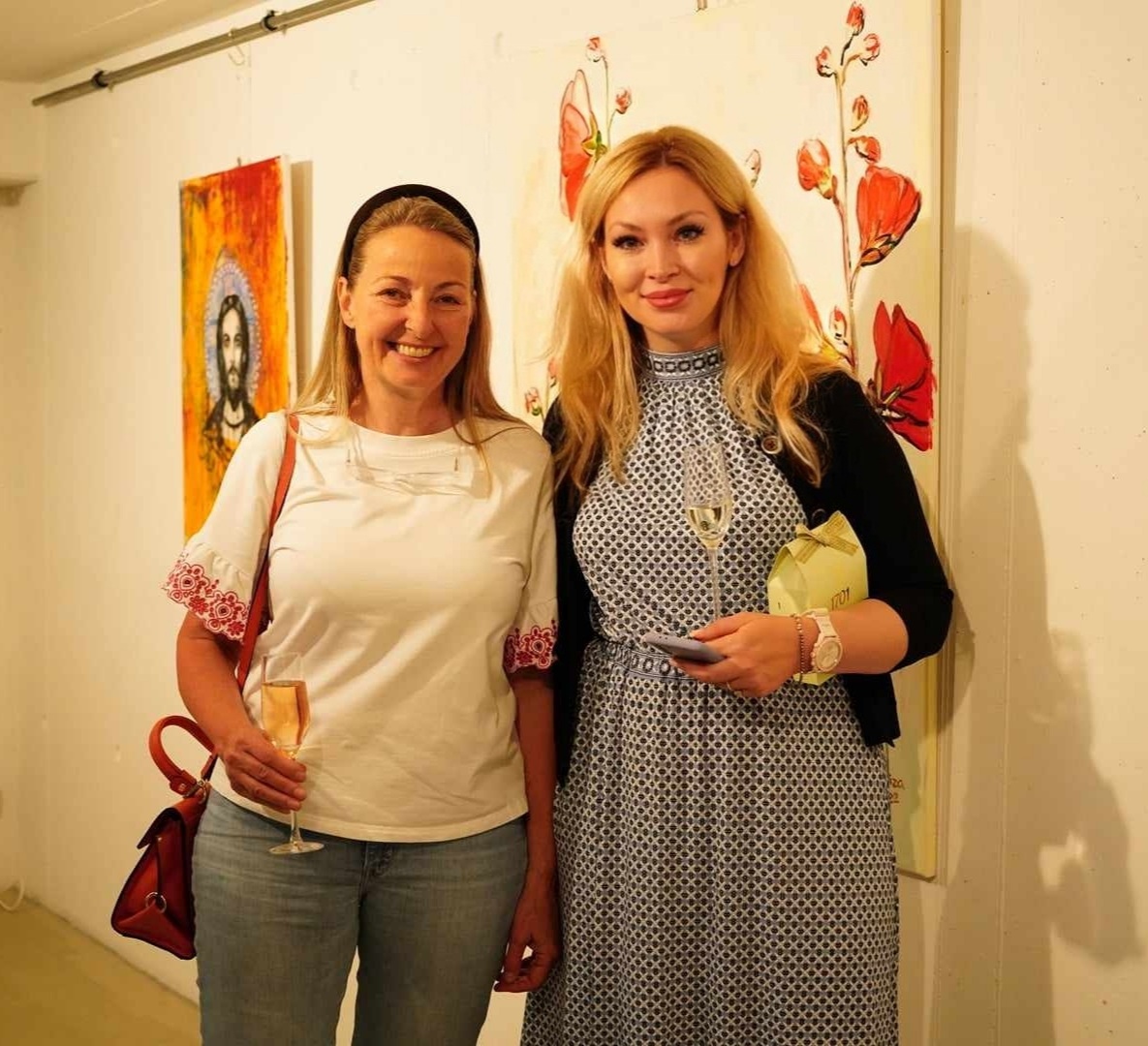 Fine Art Shippers is pleased to share the news about the latest exhibition of Iryna Fedorenko, titled "Ukrainian Mallows," which was held from July 21 to July 29. The art show dedicated to Ukrainian culture was on view at SchauRaum im Ackermannbogen in Munich, Germany.
Iryna Fedorenko Celebrates Ukrainian Culture in Munich, Germany
Very little can compare to the feeling that nature gives us. Paintings by Iryna Fedorenko come very close to evoking the same emotions one experiences when surrounded by a field of flowers in bloom. The Ukrainian mellow, the central image of the artist's latest Munich show, is a symbol of fragility and strength. According to folk beliefs ingrained in Ukrainian culture, these flowers have the ability to protect one's family from harm and evil. They are also meant to symbolize the unity between a man and a woman.
The latest series of paintings by Iryna Fedorenko, also known under her pseudonym SEMIRA, allows us to see the beauty of Ukrainian culture through the folklore lens. While many Ukrainians have been forced to flee their country or influenced by the horrors of the ongoing war in other ways, Fedorenko's work provides solace — a piece of something familiar and comforting. During a time when nothing is certain, the Ukrainian mellow represents resilience in the face of hardships.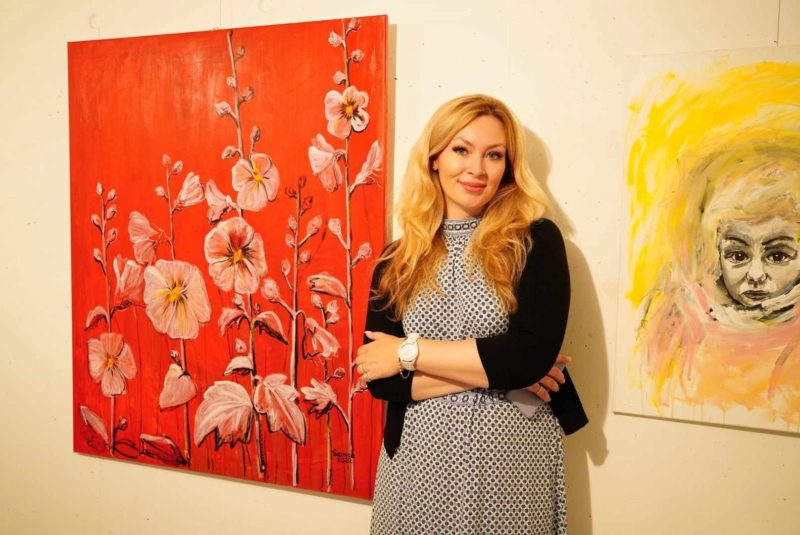 The day of the exhibition's opening was remarkable for many reasons. One of them is the attendance of Archduchess Gabriela von Habsburg, a social activist, artist, and art curator. It is amazing to see the support world leaders and politicians have for the Ukrainian people.
Iryna Fedorenko is an acclaimed Ukrainian artist who is now based in Munich, Germany. After escaping the war with her son and mother, Fedorenko never stopped being the voice of the Ukrainian people abroad. Many of her works tackle the subject of war and its effects on people of all ages. She is also known for her portrait series of Johnny Depp and other celebrities.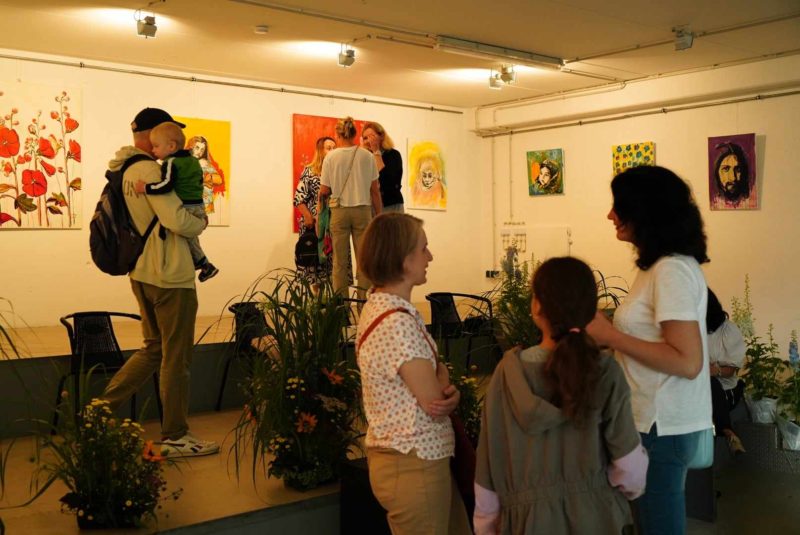 Fine Art Shippers congratulates Iryna Fedorenko on her well-deserved success. We cannot wait to see what else this inspired artist has in store for us in the future.
Photo courtesy of Iryna Fedorenko