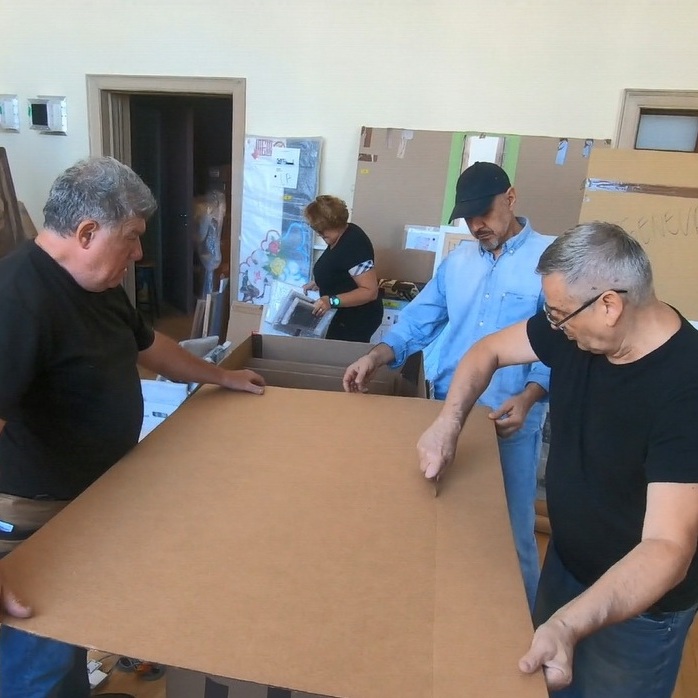 Shipping a painting to another city or state is not an easy task unless you are working with a reliable fine art shipping company. Professional art shippers know how to ship paintings of any size and can handle the entire process effectively. The key to success here is the properly chosen way of packing, which may vary depending on the item's dimensions and shipping requirements. Experienced art handlers know all of the nuances of painting shipping and can provide the right solution to any task, which is incredibly important if you want to get your artwork intact.
How to ship paintings safely?
When it comes to packing and shipping paintings across the country, there are several ways to do it right. The most reliable one is to ship them in a custom-built wooden crate with foam insulation. Art crates are built according to the shipping requirements of the transported pieces and can be customized to meet any needs. However, before you put your painting into a wooden crate, make sure it is properly wrapped and packed with high-quality materials.
Soft packing is another way of shipping paintings and the first step to take before crating fine art in wooden crates. In most cases, unframed paintings are covered with acid-free glassine paper and then packed between sheets of foam. They can also be rolled and packed in a shipping tube. If you are packing paintings framed with glass, you should first protect the glass by crossing it with the strains of artist tape in the X shape. After that, wrap the painting in packing paper and in bubble wrap. It should also be noted that while it is better to place each painting in a separate box, smaller pieces can be packed together, provided that you use a durable box.
Now that you know how to ship paintings safely, you can do everything right. But you still need to hire an experienced fine art shipping company. Do not hesitate to contact Fine Art Shippers for the details!