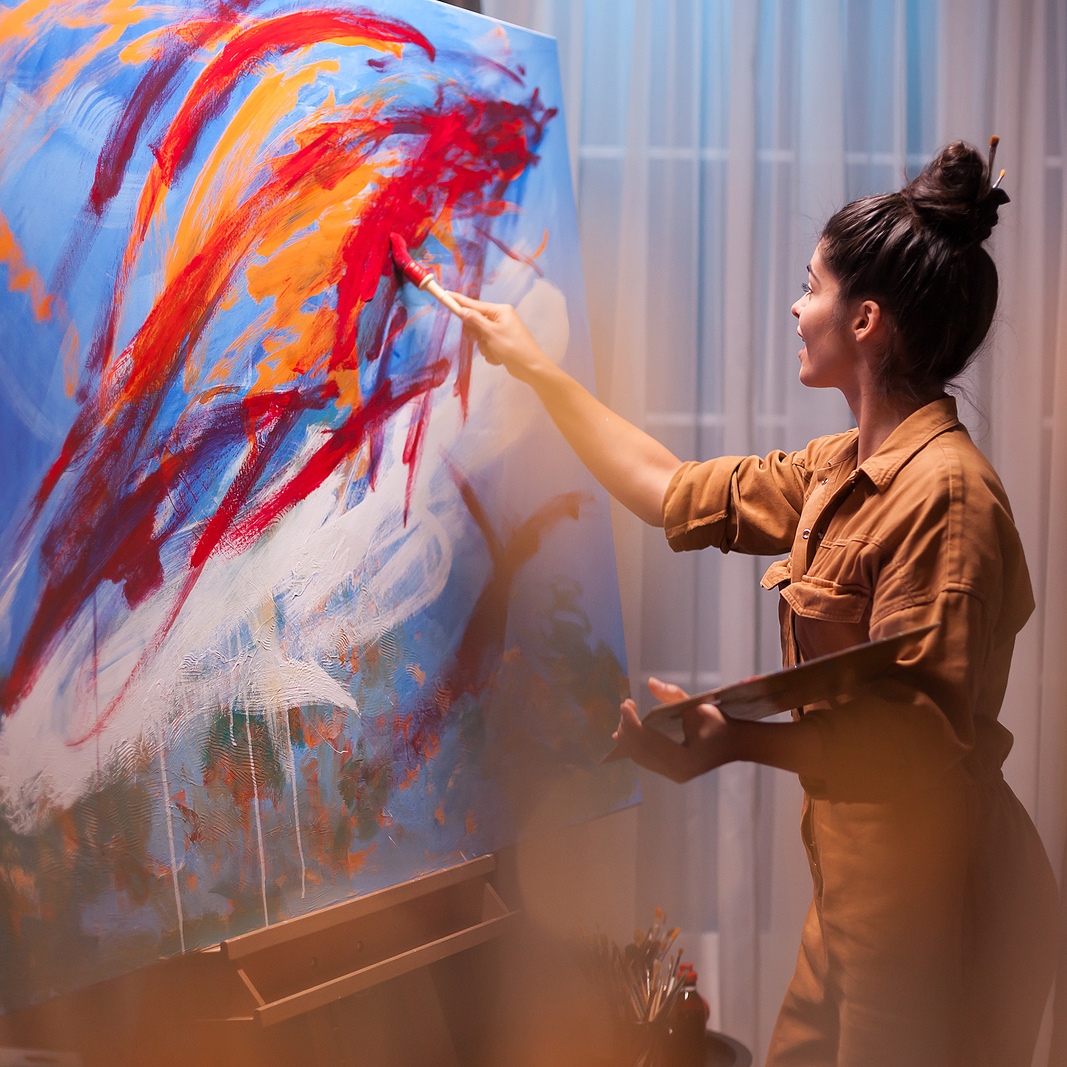 Are you an artist or art dealer who needs to ship artwork to the client? You do not want your customer to receive a tripped or crumpled piece, do you? While canvas paintings are not the most complicated thing in the world to transport, you still need to approach this task with a lot of care and responsibility. If you are wondering about how to ship a large canvas safely across the country, there are three great options you can choose from.
How to Ship a Large Canvas Painting: Three Easy and Safe Ways
Generally, there are three main packaging types you can use for shipping canvas paintings: cardboard tubes, boxes, and wooden crates. Let's find out which one of them you should choose.
Shipping tube
Using cardboard shipping tubes for rolled artwork is probably one of the most popular ways to ship an unstretched canvas, art print, or pretty much any non-rigid work of art. They come in many different lengths and diameters, which makes them perfect for shipping large pieces. Shipping tubes are also an incredible alternative to more expensive types of art packaging since a rolled painting is much cheaper to ship than a box or a crate.
Cardboard shipping box
Tubes are great for artwork that you can roll, but let's talk about how to ship a large canvas that has been stretched and framed. To do that, you will have to opt for something that can accommodate the vastness of your piece. Double-walled cardboard boxes are often used for transporting glass-framed works of art because they are lightweight and sturdy. However, large works packed in cardboard can be safely shipped by specialized art shuttles only. Regular carriers are not the best option for this type of packaging.
Art shipping crate
Cardboard is a pretty versatile material, but it is not universal. Wooden shipping crates are a more heavy-duty solution that is traditionally used for massive and heavy pieces. They also come in handy during long-distance transit. There are different kinds of art shipping crates depending on their purposes and construction. The most structurally complex type of art crate is a museum crate, the preferred packaging option for expensive and exclusive works of art. Crates are custom-built to fit specific measurements of large or irregularly shaped pieces.
Now that you know how to ship a large canvas, you need to consider your artwork's characteristics, as well as your budget. If you ever need help with packing your piece, do not hesitate to reach out to a professional art shipping company like Fine Art Shippers.