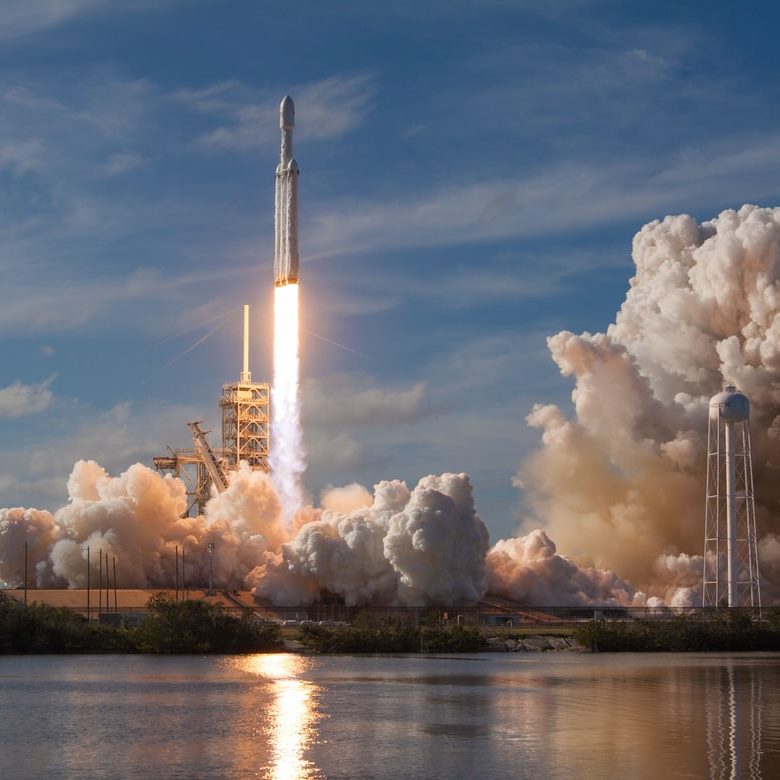 Whether you're coming up with a whole new brand identity from scratch or re-imagining your current brand, you will need to launch it. On the face of it, launching seems like the easy part; after all, isn't it just telling the world that you exist and that you're offering them something of value?
If your brand or product launch is to be successful, it should first and foremost begin with the formation of a well-thought-out strategy. This plan should be driven by in-depth market research. You need to find out the current position of your brand in the market and what your competitors are doing better than you.
You then need to develop brand messaging that will resonate with your target audience and present your new brand in the best possible light. What platforms will you be doing the launch from? Will your social media handles generate enough attention around your launch in their current state? When will be the best time to launch?
These are just a few of the questions you need to answer before proceeding with your launch.
Planning a Brand Take Off
After investing thousands, if not millions, of dollars in creating your new brand, the last thing you need is for it not to generate the kind of attention you hoped it would. This is why a good deal of planning and effort needs to ensure the brand is appropriately introduced to the world.
A brand launch needs to fit into the overall business goals of an enterprise. It will also ordinarily involve input from different company departments that need to be well coordinated. Communication around the launch needs to be consistent through all channels internally as well as externally.
If you get your brand launch right, there are many benefits in the offing. In the ideal scenario, your brand will experience a surge in the amount of attention it generates. Your website will see a rise in the number of visitors. Your social media pages will see an increase in followers, and posts there will garner numerous likes.
Practice Launch
A well-executed launch can help you cultivate networks with partners that may help extend your brand's reach. While some will introduce your products to new regions or demographics, others will inject some much-needed capital to help you add new features or add to your product range.
These are just a few of the ways your launch can help you generate the momentum you need to catapult your brand into the limelight.
The brand launch exercise can help you get vital information about the level of engagement your website generates. If the engagement on your site since your brand launch is improved, you could think of developing an online store to convert the traffic into direct sales.
A brand launch should fit into the company's overall objectives, chief of which is to make profits. A successful launch will not only cover its costs in terms of revenue, but it will also contribute significantly to the firm fulfilling its revenue and profit targets.
Launching a Brand
Here are some tips you can incorporate into your brand launch strategy to ensure its success:
Team Alignment
Ensure all team members involved in the brand launch are aligned with the overall objectives of your business. All parties should have a clear idea of how their brand launch activities will contribute to acquiring the desired number of new customers. They should plan how their activities will help the business increase its market share by the projected percentage.
Proper Research
Your brand launch strategy must be bolstered by thorough market research in order to succeed. Find out how your rivals' brands are being positioned and how they compare to yours. A SWOT analysis of your business's brand value proposition will help you clearly see if there are prevailing market trends you can take advantage of and assess the threats challenging the success of your brand launch.
Utilize Online Channels
Come up with a plan to maximize the online channels available for your brand launch. You need to come up with specific steps you will take to tap into the various platforms and the budgetary requirements of each of them.
Brand relaunch entails an existing brand that had done its initial launch, coming up with a fresh brand launch strategy and executing it. You may want to address your brand to a more specific market niche or simply imbue your brand with fresh impetus.
Don't Be Afraid to Ask for Help
This is easier said than done. How will you generate fresh energy around a brand that consumers feel is outdated or is associated with unsavory things? Even if you have an in-house team, they may not be able to approach the task with a fresh outlook. With a digital marketing agency New York, business owners can get the help they need to craft an effective relaunch strategy.